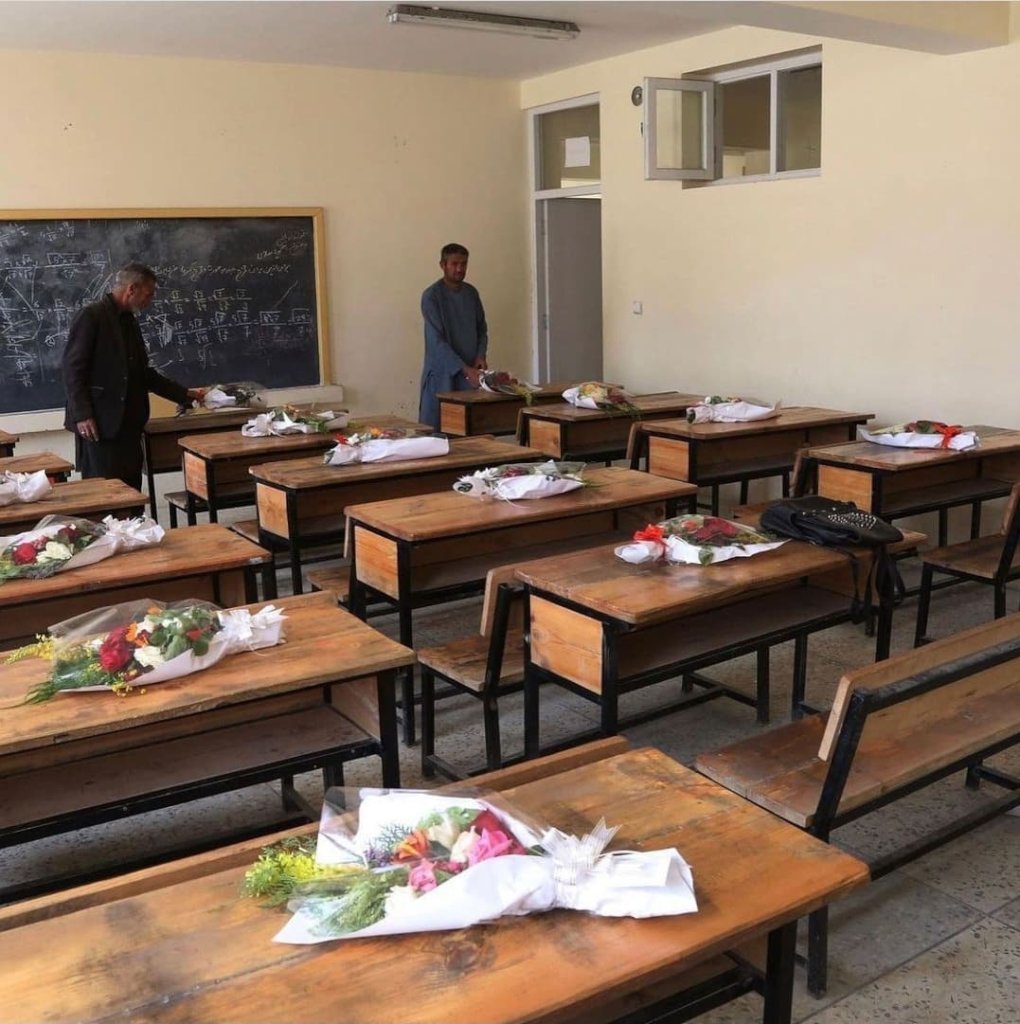 Humanitarian crisis:
In light of the recent unravelling and collapse of the Afghan government, people are trying to adapt to new realities. The situation is fluid and the future seems uncertain for all Afghans who oppose extremism, particularly for the Hazaras, who have borne the brunt of otherization in Afghanistan – racial discrimination that goes back to over a century and systematic targeting by the terrorist groups in recent years. There is a sense of fear and anxiety among the Hazaras in light of Taliban's past treatment of the Hazaras and ISIS-K's genocidal attacks.
Bamyan Foundation's current priority is to provide urgent assistance to the internally displaced due to the recent unravelling, and the refugees arriving in neighboring Pakistan to help mitigate deterioration of the ongoing humanitarian crisis. There are thousands of internally displaced in Kabul without basic necessities. And not to mention, thousands of Hazara refugees, who have arrived in Quetta (Pakistan) that are in need of assistance. Community centers and Mosques are beyond capacity with refugees at the moment. Our grassroots partner organization and local community leaders on the ground have already began distributing aid to those most in need, and Bamyan Foundation is supporting their efforts to this end. Winter is approaching and we expect more refugees to arrive. Your donation will go a long way towards helping the internally displaced and the refugees with basic necessities in these difficult times.
Forced Displacements:
We have received reports of forced displacement of Hazaras by Taliban in Daikundi province. Until recently, Gizab had a district status in Uruzgan province. Taliban has gerrymandered and combined Gizab with Pato district in Daikundi to further limit Hazara areas from having district level status. The Hazaras have been ordered to abandon their homes as Pashtuns have begun laying claim over their land. The Hazaras believe that this is continuation of the ethnocentric policies by successive Pashtun regimes after the genocide of 1890s, where Hazaras have been continuously displaced and pushed towards the harsh and rugged central highlands and their land confiscated by Pashtuns. We have also received reports of forced displacements from Panjshir province, where people resisted the Taliban. Moreover, there are reports of forced displacements of people associated with the previous government, in Kandahar.
School Updates:
We were in the final stages of providing 115 scholarships (110 girls and 5 boys) for the traumatized Sayed Ul-Shuhada students to enroll at Marefat and Pegah schools but the recent unravelling has put a temporary halt to this effort. This was in addition to our 92 returning students at Marefat from the previous academic year. Prior to the unravelling, we provided scholarships for 104 students (61 girls & 43 boys) in Ghor and 30 students (17 boys and 13 girls) in Bamyan this academic year. The schools in Afghanistan have recently reopened but only for grades 1-6. Our schools are trying to adapt to new rules:
Segregated classes, time frames or separation between boys and girls;
Male teachers for boys and female teachers for girls; and
Changes to the curriculum (more hours towards religious studies).
Afghanistan suffered from teacher's deficit and an education crisis before the collapse of the Afghan government, and experts have warned that these measures will have further adverse effects on education in general and girls education in particular.
Despite the enormous challenges and uncertain future, we firmly believe that the impact made by our schools in the past 20 years is irreversible. Thousands of students graduated from our schools and many received scholarships to elite universities around the world. No one can take their education from them. In addition, we have resilient communities across Afghanistan that have been through turbulent moments in history but have proven their resilience time and again. Education will remain a strong focus of our work, and with your help, we will continue supporting our students, teachers and schools.
We thank you for your continued support during these difficult times.
Timor Karimy + Bamyan Foundation Team