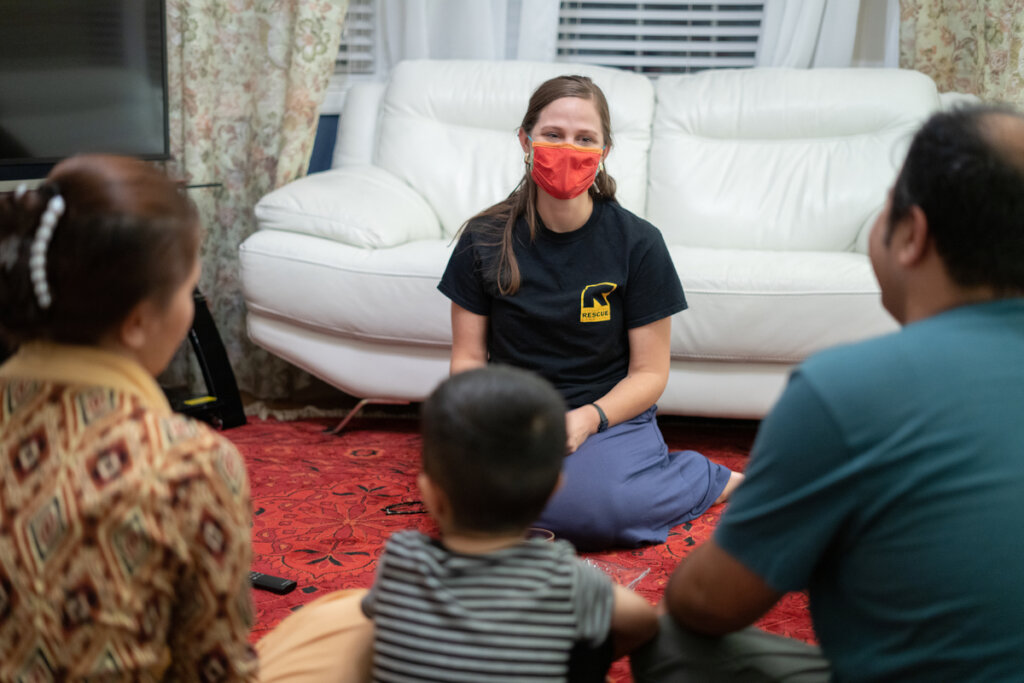 In 25 cities across the United States the IRC provides an array of support to thousands of refugees each year during their crucial first 90 days. This includes placement in affordable housing, English classes and cultural orientation, temporary cash assistance and help finding their first job. We also provide critical services to individuals and families entering the U.S. as asylum seekers.
Our first priority is to protect people who have endured violence or persecution in their home countries from further harm and to help them successfully adjust to their new communities.
Clients who arrive to the U.S. as refugees are greeted at the airport and accompanied to a furnished apartment that has been stocked with an initial supply of food and other basic necessities. An IRC case worker orients them to their new community and provides a range of individualized support during their first three months such as temporary financial assistance, help enrolling children in school and assistance finding employment.
The IRC provides critical emergency services to asylum seekers including temporary accommodations, food, transportation and orientation services, health/mental health evaluations, legal information and referrals.
The IRC helps unaccompanied children seeking protection to reunite safely with family members or other sponsors and pursue their legal case in immigration court. We provide home study and post-release/follow-up servicesto children after being placed in safe homes to facilitate enrollment in school, connection to medical and mental health care, as well as legal representation in their claims for asylum or other forms of humanitarian relief, such as special immigrant juvenile visas or visas for victims of crime or trafficking.
We provide comprehensive, trauma-informed case management to victims of human trafficking in 10 U.S. states and provide technical assistance to other emerging anti-trafficking programs.
Following what are often arduous and traumatic experiences of migration, as well as challenging circumstances upon reaching their destination, the IRC works diligently to restore the physical and mental health of our clients.
The IRC offers a comprehensive package of employment programs in all of our U.S. offices, so that refugees and other at-risk community members can achieve self-sufficiency, build a fulfilling career path, and contribute to the economic vitality of their communities.
The IRC understands that education is the key, not only to achieving self-sufficiency and economic wellbeing, but also to living a meaningful life and unlocking one's full potential. We offer our clients of all ages throughout the U.S. opportunities to continue learning and building academic, technical, social-emotional and life skills.
In times of crisis, people often lack access to the necessary information, knowledge and opportunity to understand and secure their rights. The IRC works to empower people to reclaim their rights and regain control over decisions that affect their lives and futures.
On behalf of all of us at the IRC and our newcomer client communities in the U.S., thank you.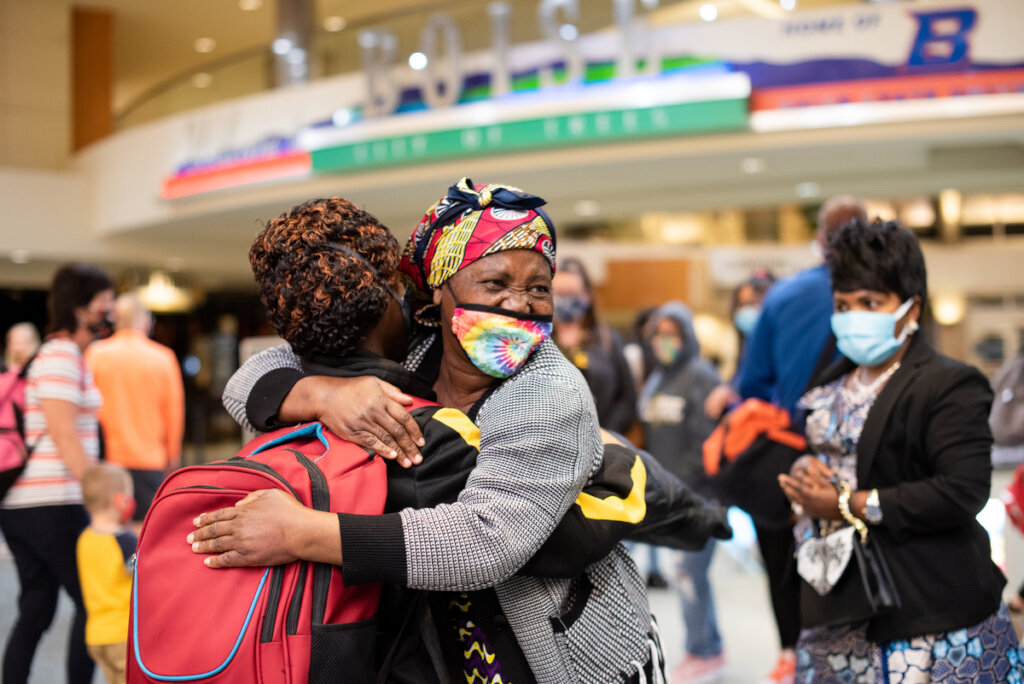 Links: