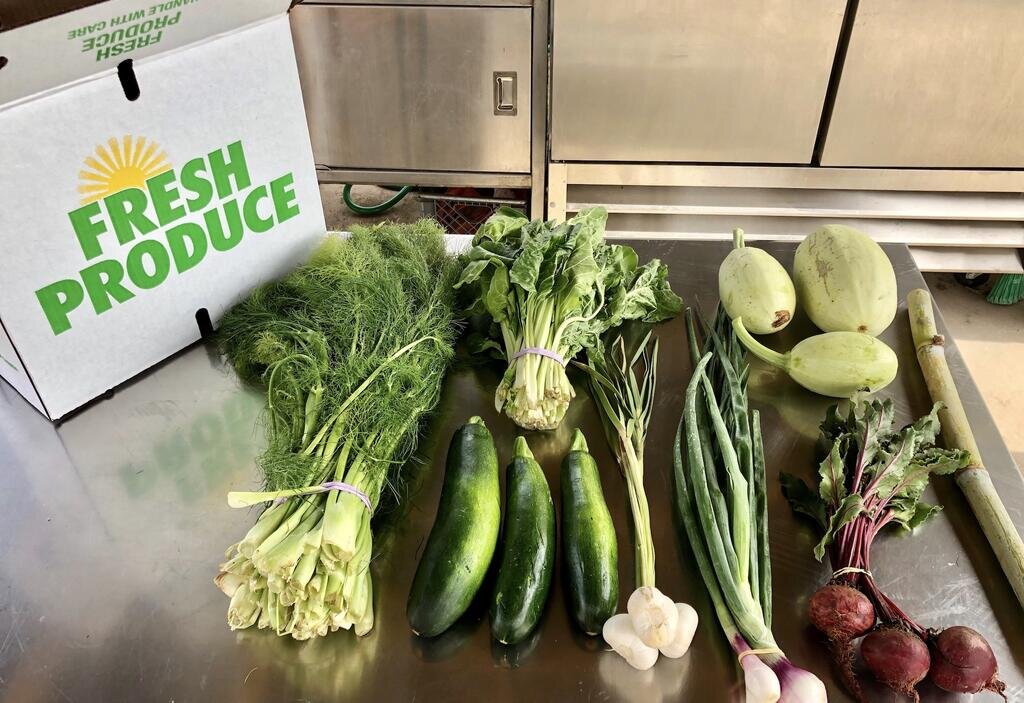 In the United States, the economic impacts of the COVID-19 pandemic have led to a food crisis. According to Feeding America, although the situation has improved somewhat, food banks have seen a 55 percent increase in the number of people seeking help.
Refugees and other new Americans are disproportionately impacted as many are employed in sectors that were hit hard by COVID-19. However, through the IRC's New Roots program, newcomers to the U.S. are playing a significant role in helping their communities to find healthy, affordable food to feed their families.
What does it mean to be food insecure?
As defined by the United Nations, being food secure is when people have physical, social, and economic access to sufficient, safe, and nutritious food, that is culturally appropriate, always. Food insecurity is the lack of those necessities and can have a dramatic impact on someone's life.
The IRC's New Roots Program
The IRC's New Roots program was founded to help refugees access land and make a living from agriculture. New Roots is made up of thriving community gardens and programs supporting food access, nutrition, and agriculture in twelve cities across the country from New York to California.
Through community gardens and farms, the program allows resettled refugees, new Americans, and their neighbors to grow food either to feed their families and/or to supplement their income. New Roots supports food access and nutrition in a way that is adapted to the person's needs and experience, as well as local opportunities. For example, many refugees arrive in the U.S. with extensive experience in agriculture while others do not, and the programs vary accordingly. As of 2021, the IRC has a network of more than 62 New Roots gardens, farms, and markets, where more than 5,000 people a year grow, prepare, share, buy, and sell local, healthy foods in their communities.
The gardens allow refugees to grow produce they ate back home that might not be available or affordable in American grocery stores. Many of the gardens are also located in areas classified as "food deserts" because of the inaccessibility of affordable fresh fruits and vegetables.
Menuka* arrived in Salt Lake City as a refugee from Nepal. A relative who lived nearby took her to visit the local New Roots garden. She was surprised and delighted by what she found. "We saw that everything we used to grow in Nepal, they're growing here," she said. Today, she grows Nepalese cucumbers and spicy Thai chilies in a plot she tends right next to her mother-in-law's own garden bed.
Feeding the Community
New Roots is as focused on community as it is on farming. This emphasis became even more critical as the COVID-19 pandemic hit. Since April 2020, the IRC offices, New Roots, and resettlement teams have reached over 6,000 families with groceries and locally grown food. 10% of that food came from New Roots refugee farmers. One of those farmers was Tareke*, a refugee from Eritrea, working in Phoenix, Arizona. Tareke donated hundreds of bushels of swiss chard, fennel, garlic, green onions, and cilantro to be used in care packages delivered by IRC staff.
How else does the IRC help refugees in the US?
Thanks to your generous support, the IRC continues to help protect and rebuild the lives of resettled refugees, asylum seekers, and other vulnerable populations in more than 20 cities across the United States. We provide essential services including housing, health care, education, employment, and legal assistance to provide a solid foundation, helping newcomers integrate and thrive in their new communities.
* Last names omitted to protect privacy