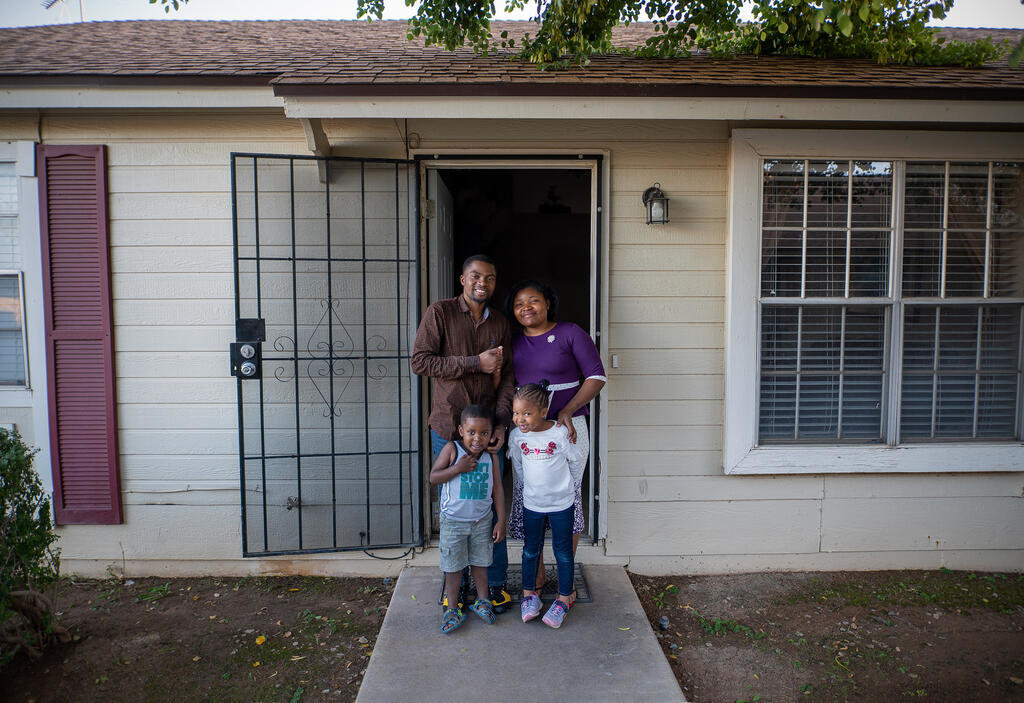 The Impact of Your Support: welcoming refugees in the U.S.
After four years of Trump Administration policies that harmed people seeking safety, President Joe Biden pledged to restore America's long tradition of welcome. Following some critical first steps during his first 100 days in office, he increased his predecessor's record-low cap on refugee admissions.
From harm to a new home
As a leading resettlement partner, with more than 20 offices across the United States, the IRC is scaling our support to provide newly arrived refugees with immediate aid, including food, housing and medical attention.
With your support, each resettlement office can serve as a free, one-stop center for refugees' needs during their pivotal first months in the country. Through a network of staff members and volunteers, the IRC is helping refugees learn about life and customs in America, secure jobs, learn English, and become citizens. We are providing most of the essential items they need to restart their lives here and help them overcome cultural barriers so that their adjustment is as easy as possible.
Through community gardening, nutrition education and small-business farming, the IRC's New Roots program is giving hundreds of refugee farmers the tools and training they need to grow healthy and affordable food and become self-sufficient.
This month we also began working again with partner agencies to relocate a select group of Afghan citizens granted special immigrant visas for their exceptional service to the U.S. mission in Afghanistan. Together, we are providing services for these individuals, including medical care and safe resettlement by a sponsoring resettlement agency.
The IRC has resettled more than 16,000 Afghan Special Immigrant Visa (SIV) recipients since Congress established the program in 2006, and is committed to ensuring that these families are given a chance to seek safety.
Thank you for supporting refugees as they rebuild their lives in the United States.