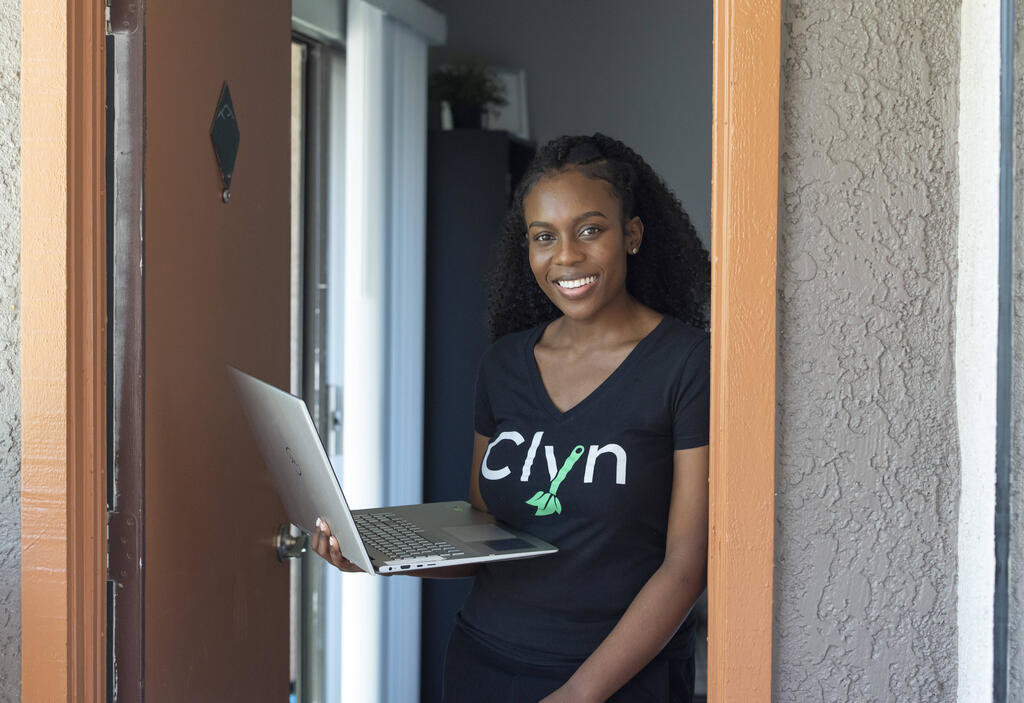 When Diana had to leave college and take a job cleaning homes, she thought she'd let her family down. Today, she's using her experience to build an innovative new business—thanks to IRC livelihoods programs supported by generous donors like you.
Diana's day starts around 5am and ends at 10pm. The 27 year old has an ambitious goal: she wants to revolutionize the cleaning industry.
Diana was born in Kenya and came to the United States to earn a degree in mechanical engineering. She had to drop out in her finalyear when she could no longer afford her tuition and books. To make ends meet, she began cleaning houses full-time.
The experience inspired Diana to create an app, Clyn (pronounced "clean"), that she hopes will make cleaners' jobs easier and challenge stereotypes.
While developing the app, Diana continued to clean professionally and also launched a successful modeling career. She also found time to create "Boss Lady,"a series of networking events to empower women entrepreneurs in Phoenix, Ariz., where she lives. Today, with some help from a loan from the International Rescue Committee's microenterprise program for refugee and immigrant-run small businesses, Diana is making her idea a reality.
Below, Diana talks about her vision for her business, the challenges she's experienced and her outreach to fellow entrepreneurs.
How did you come up with the idea for Clyn?
It was a dark time, to be honest. I'm the only one in my family in the United States and the only one who has come this far. After I had to drop out of school, it was hard on me. I felt like I was a disappointment.
But then, as I was meeting other people cleaning houses, I started understanding I wasn't the only person going through this. Everyone has a unique story, whether that's an opportunity that didn't work out or they just came to the U.S. or they're simply doing their best every day working their butt off.
I wanted to create an app that would help cleaners, as well as plumbers and other home service providers, have consistent business because that was the hardest thing for me, finding consistent jobs through referrals.
How does the app work?
Clients can search for cleaners or other home service providers in their area. For cleaners, it offers the opportunity to more easily market themselves and connect with clients. Clients have the option to save money by providing their own in-home supplies.
What was it like creating a business?
It's been a long journey. I had this idea in 2015 and have been working on it since, while still cleaning professionally, developing my modeling career—I actually teach in an agency now—and holding down other jobs.
I had used various developers and kept running into problems: a company would dissolve or something else would come up and they simply couldn't deliver. So when lockdown came, I was, like, "You know what? I'll just do it myself."
I taught myself how to code and I built a small app—not the best app but it was working! That helped me understand what kind of developers I need, so now I have an in-house team of three app developers and two web developers.
I see a problem and I want to make a solution and, on the other side, I have no choice but to make this happen. There's an entire family waiting for me to figure it out here in the U.S. I want to help provide for them.
How did you connect with the IRC?
I had actually met an IRC staff member when I was doing modeling for an African fashion show in Phoenix. We got along really well! Then I connected with the organization when I found out about the microenterprise program.
The loan has been really helpful to give me a bit of a runway. With it, I was able to cover my team's salary for the three-month marathon it took to build the app.
How has COVID-19 impacted your plans?
A lot of cleaners are getting more jobs, both to sanitize in the pandemic and because people working from home want a good environment.
We're concerned about protecting cleaners more than anything. What we've seen with our competitors is that they're just saying, "Be careful, wear a mask." But that's not really enough. We're trying to set a standard that the cleaner has to have the face mask, a face cover, shoe gloves and hand gloves.
We expect our "Clyners'' to follow these standards and others as well. For instance, their cleaning supplies need to be color coded so, for instance, you don't use the same cloths in the bathroom and in the living room. These are the nitty gritty details that people are looking for and that allow us to showcase our cleaners.
You've said you want to change perceptions of cleaners. Can you talk more about that?
This is work that most people don't want to do, but it has to be done. So I want to give them the dignity that they deserve. They are doing a hard job, almost breaking their back maintaining people's homes so they can work or spend time with their families.
When you arrive in the morning and the office is so clean, you don't always think about the person who cleaned it the night before and the high standard they have. Most people won't tolerate a coffee stain on their desk that's sat for three days, so you can imagine how much cleaners do so we can actually focus on the things that are important to us.
While our competitors focus on the end client, we built our app with the cleaners and their needs in mind. We make sure dollars go into their pockets and we market them as the community heroes that they are.
How have people working as cleaners responded to the app?
They are very excited. I sometimes get calls from people who are like, "This is what I need!" They like that it's simple and they appreciate the scheduling function quite a bit.
I also have had cleaners ask me to add things to the app. For instance, I now include a space for people to ask specific questions: What do you use to remove marks on the stovetop? If you're cleaning in someone else's home, you can't risk spoiling anything.
You host "Boss Lady" events in Phoenix. What are those?
The events are for women entrepreneurs at all levels. I take everything that I've learned in the year and I just give it away. I bring together incredible women in the Valley [the Phoenix metropolitan area] to share their expertise, whether it is on finances, professionalism or building a business.
When I began building my business, I wished for a network of people who were more experienced than I was to sit down and share what worked and didn't work for them.
I figured there were other women in the area, including many more successful than me, who would be willing to advise others. Meeting like this strengthens us all as a network, and even the very successful women can learn from one another.
What has surprised you as you build your business?
My resilience, because we've had a lot of failures.
I've also learned about being consistent. It doesn't matter how bad you are at coding, for example, as long as you have a vision that you stick to. You can get the support that you need.
Nothing else will drive you other than purpose. For me, I imagine the person I'm trying to help. I've been in their shoes and I know how it felt. And I don't want anyone else to feel that way.
What are your personal goals for 2021?
I would like to get more investors and more funding, and to start to bring in revenue. And then, you know, just expand from that. I also started Clyn Technologies, which helps people make sure that they have a good digital presence.
Personally, I want to take care of my family in Kenya. They've been very patient with me and I'm excited to be able to take care of them.
What do you hope to see in the U.S. in 2021?
I want to see a better economy and better pay for people. That means bringing them up to speed with technology and not just replacing them. I think a lot about schools and how they need to incorporate technology and finance and make sure what the students are learning is up-to-date.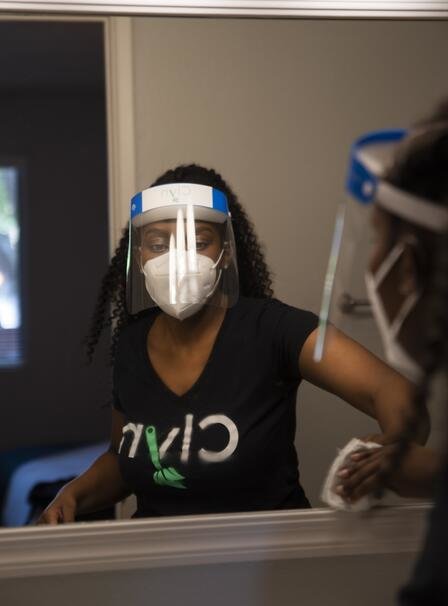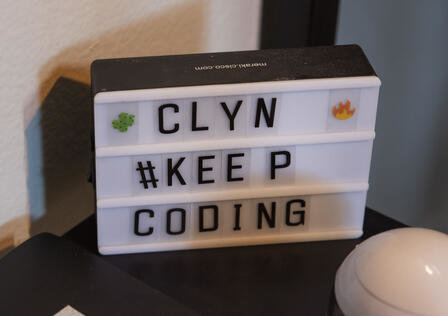 Links: