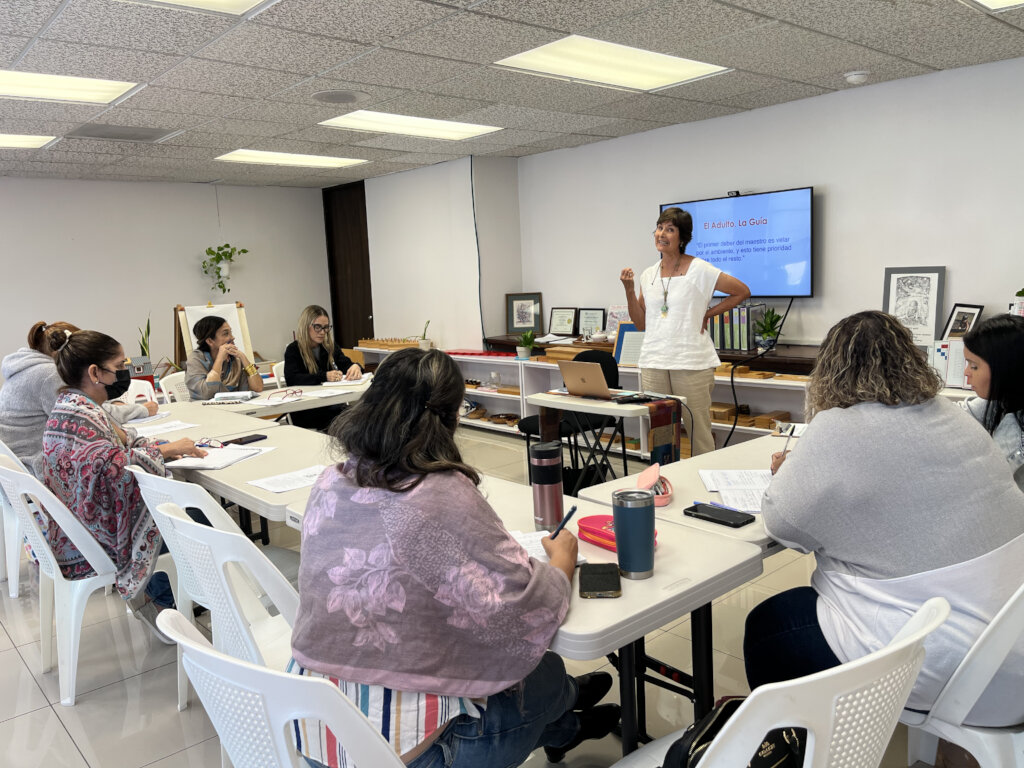 It's always so gratifying to share how the Public Montessori project in Puerto Rico is growing. Growing thanks to people like you who help make this method accessible with your donations.
In Puerto Rico, Instituto Nueva Escuela (INE) is the only organization offering Montessori certifications at all levels of the methodology and accredited by the American Montessori Society (AMS).
Being in Puerto Rico is a gift for our island, educators, youth and children, since prior to our existence teachers had to leave the country to study, but thanks to each donor we have been transforming the island's education for 14 years.
In January we concluded our orientation process for public school teachers interested in becoming certified as Montessori guides, which started last September.
245 educators received orientation about our courses and the Public Montessori project in Puerto Rico. We celebrate this event with great joy and enthusiasm, as new schools are making the approach to replicate the transformation in their communities with the Montessori methodology.
Communities that will be able to experience what guides, families, directors and other communities experience, just as more recently a school community in Comerío.
We are already in the process of interviewing each candidate who sent their application, which has been over 70. This means that soon there will be more Montessori guides in the public schools of Puerto Rico, and this means more boys and girls with an excellent education.