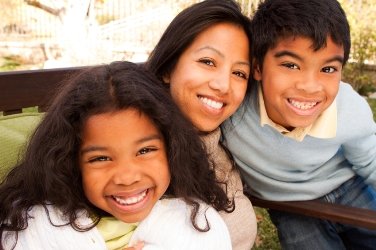 The COVID-19 pandemic has challenged New York City's survivors as never before. Thanks to our partners and supporters, Safe Horizon has been able to remain a consistent resource every step of the way towards survivors' journey to healing and safety. Throughout the past few months, we addressed the issues of client safety, food scarcity, and client engagement in our domestic violence shelters, child advocacy centers, and drop-in centers, which remained open since the start of the pandemic for New Yorkers in crisis.
The safety of the survivors we support continues to be our highest priority. Due to the pandemic, survivors of domestic violence (DV), child abuse, and homelessness have been exposed to heightened risks of violence. Many survivors of DV and child abuse were isolated in their homes with the person causing them harm. Homeless youth struggled in accessing the resources they needed because many shelters and youth centers in NYC suspended their programs indefinitely. With the Maverick Capital Foundation's support, Safe Horizon was able to remain in contact with isolated survivors, offer safety planning and counseling, and direct survivors and homeless youth to available resources.
Survivors of violence bring tremendous strength and resources to their safety and healing process every day. They routinely use a variety of coping strategies and tools to manage the effects of their trauma. Their strengths, priorities, and strategies are the core of their healing, and can be uplifted and supported through access to services, including crisis shelter, hotlines, and web-based chat counseling. During COVID, Safe Horizon's shelters offered a special focus on two critical needs for survivors of DV: mental healthcare and housing support. We engaged with 760 survivors and children at our DV shelters through the last few months. Our hotlines remained open 24/7 for with a growing number of callers, providing safety planning in this new reality, accessing emergency financial assistance, legal options, and admission to our DV shelters. In May, calls increased nearly 40% compared to the same time the previous year.
Our five Child Advocacy Centers (CACs) remained open as a vital lifeline for over 2,400 abused children. Although official reports of child abuse have gone down 75% since schools closed, we know child abuse is still happening and going underreported. Our team of clinical forensic specialists, case managers and pediatricians provided holistic care to children and families, including medical check-ups and linkages to housing and other supports. Our CACs have also played a growing role in addressing rising food insecurity, homelessness, and financial insecurity among families. Our CACs conducted extensive outreach to community partners to obtain up-to-date information to ensure referrals are live, and to make sure families can successfully access support as quickly and seamlessly as possible.
Safe Horizon operates a broad range of programs, each grounded in values of excellence, social justice, integrity, and client-centered practice. This pandemic has posed significant challenges for us that will affect us in the months ahead. The pandemic has highlighted critical gaps in public systems. It is imperative for us to routinely ask questions and hold discussions on racial justice and what we can do to amplify the voices of communities of color. In the months ahead and the years to come, Safe Horizon will remain deeply committed to racial equity as we plan for our return to more in-person services and as we plan for innovations to uniquely respond to this painful and traumatic moment for New Yorkers. We are deeply grateful for your support, and we look forward to sharing more in the months ahead.