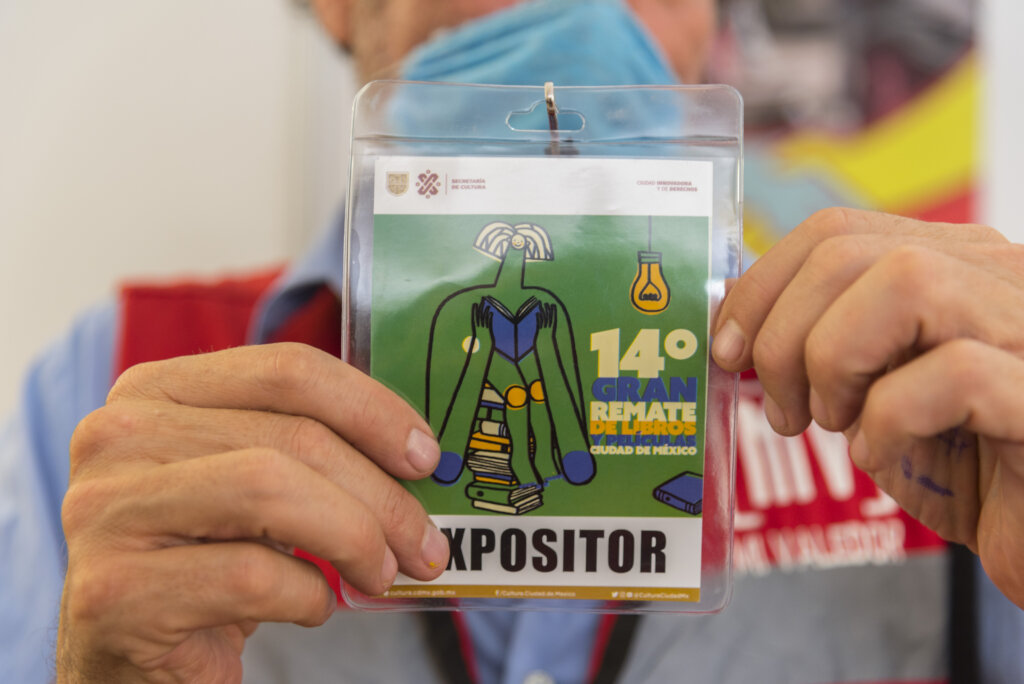 These last four months have been full of activities for the benefit of those who have less. Our alliances with various institutions, the donation days, the accompaniment in legal processes, as well as the production of tools to generate an income have been possible thanks to you. Thank you very much for your valuable donation! We tell you what we have done. // Estos últimos cuatro meses han sido de muchas actividades en beneficio de quienes menos tienen. Nuestras alianzas con diversas instituciones, las jornadas de entrega de donativos, el acompañamiento en procesos legales, así como la producción de herramientas para que generen un ingreso han sido posibles gracias a ti. ¡Muchas gracias por tu valioso donativo! Te contamos lo que hemos hecho.
Sales opportunities for our beneficiaries // 1. Oportunidades de venta para nuestros beneficiarios
We continue working to promote a healthy environment and work tools for the beneficiaries of our project: the valedores. Their participation in design bazaars and book fairs in cultural spaces is fundamental for their reintegration processes and is possible thanks to your donation. In recent months we were part of events in spaces such as the Alameda Central, Reforma avenue, Huerto Roma Verde and the Monument to the Revolution. // Continuamos trabajando para promover un entorno sano y herramientas de trabajo para los beneficiarios de nuestro proyecto: los valedores. Su participación en bazares de diseño y ferias de libro en espacios culturales es fundamental para sus procesos de reinserción y es posible gracias a tu donativo. En estos últimos meses fuimos parte de eventos en espacios como la Alameda Central, Avenida Reforma, el Huerto Roma Verde y el Monumento a la Revolución.
Art and culture as a pathway to reintegration // 2. El arte y la cultura como un camino para la reinserción
The beneficiaries of our project continue to generate skills and new tools of expression through our training workshops. Thanks to them, they have been able to create pieces that have been exhibited in contemporary art fairs such as Clavo and in a space as representative of Mexico City as the Metro. Vaya, vaya Tacubaya is our first collective exhibition in a public space, and it is presented in the Tacubaya subway of the Metro of Mexico City Collective Transportation System. Let's go for more! // Los beneficiarios de nuestro proyecto continúan generando habilidades y nuevas herramientas de expresión a través de nuestros talleres formativos. Gracias a ellos, han podido crear piezas que se expusieron en ferias de arte contemporáneo como Clavo y en un espacio tan representativo de la Ciudad de México como lo es el Metro. Vaya, vaya Tacubaya es nuestra primera exposición colectiva en un espacio público, y se presenta en el metro Tacubaya del Sistema de Transporte Colectivo Metro de la Ciudad de México. ¡Vamos por más!
Dialogue with the government and other organizations to promote change. // 3. Diálogo con el gobierno y otras organizaciones para promover un cambio
Our participation in congresses and meetings with important actors in the social and political panorama of Mexico City has allowed us to propose actions in favor of the most unprotected. Thanks to your support we are able to manage our presence in spaces where we discuss ways of accompanying people in street situations through new legislation and policies in which our experience is taken into account. // Nuestra participación en congresos y reuniones con actores importantes del panorama social y político de la Ciudad de México nos ha facilitado proponer acciones en favor de los más desprotegidos. Gracias a tu apoyo podemos gestionar nuestra presencia en espacios donde se discuten formas de acompañar a personas en situación de calle a través de nuevas legislaciones y políticas en las que nuestra experiencia es muy tomada en cuenta.
New printed issue! // 4. ¡Nuevo número impreso!
For the beneficiaries of our project it is essential to have a tool that allows them to generate an income. Thanks to your constant support, we obtained the necessary funds to print a new issue of Mi Valedor magazine: number 28, which deals with water issues in the populations of Mexico City and its surroundings. This new issue triggered parallel outreach activities with the general public such as an exhibition, two presentations and many sales events for the benefit of the Valedores. // Para los beneficiarios de nuestro proyecto es fundamental contar con una herramienta que les permita generar un ingreso. Gracias a tu apoyo constante, obtuvimos los fondos necesarios para imprimir el tiraje de una nueva revista Mi Valedor: la número 28 que aborda las problemáticas del agua en las poblaciones de la Ciudad de México y sus alrededores. Este nuevo número detonó actividades paralelas de vinculación con público en general como una exposición, dos presentaciones y muchos eventos de venta en beneficio de los valedores.
Donations of personal hygiene items for homeless people. // 5. Donativos de artículos de higiene personal para personas en situación de calle
We were able to gather a large number of people who donated personal hygiene items for people in vulnerable situations. Through several tours, we delivered them to points in Mexico City where homeless people, sex workers, abandoned elderly people and other priority groups are concentrated. // Logramos convocar a un gran número de personas que donaron artículos de higiene personal para personas en situación de vulnerabilidad. A través de varios recorridos los hicimos llegar a puntos de la Ciudad de México donde se concentran poblaciones en situación de calle, trabajadores sexuales, adultos de la tercera edad en abandono y otros grupos prioritarios.
Services and support in legal processes // 6. Servicios y apoyo en procesos legales
Many of our beneficiaries do not have the resources or means to access such basic processes as obtaining an identification document or an eye exam. With your support it has been possible to continue our alliances with health companies and government institutions for their benefit. // Muchos de nuestros beneficiarios no tienen recursos ni medios para acceder a procesos tan básicos como tramitar un documento de identificación o un examen de la vista. Con tu apoyo ha sido posible continuar nuestras alianzas con empresas de salud e instituciones gubernamentales en beneficio de ellos.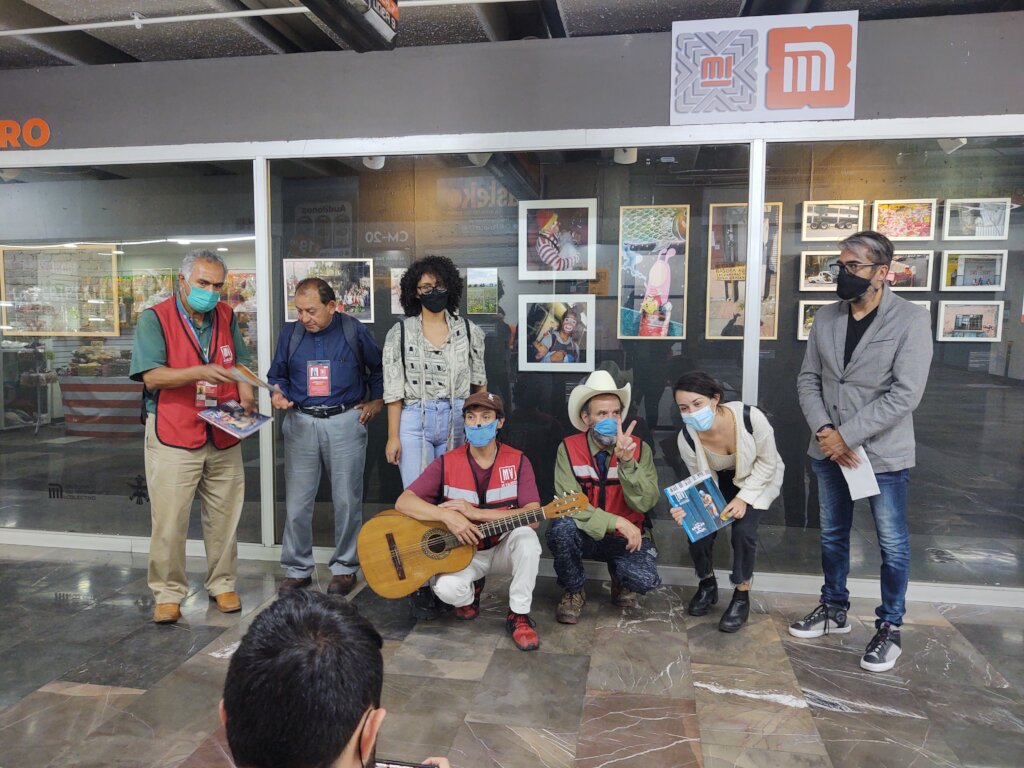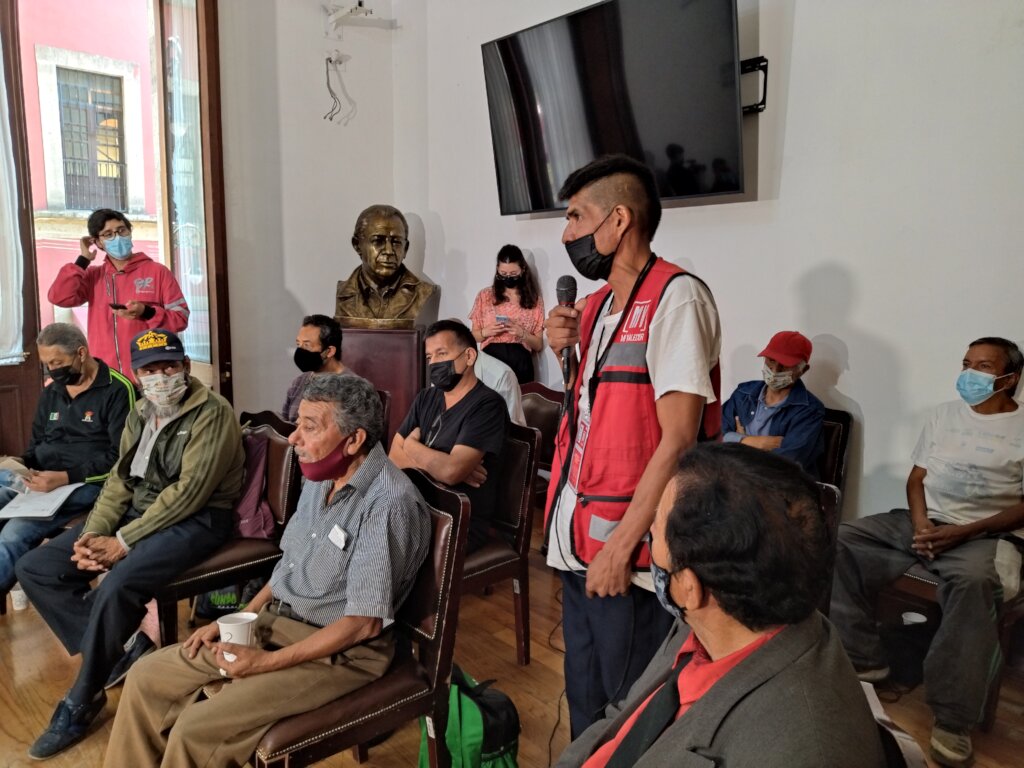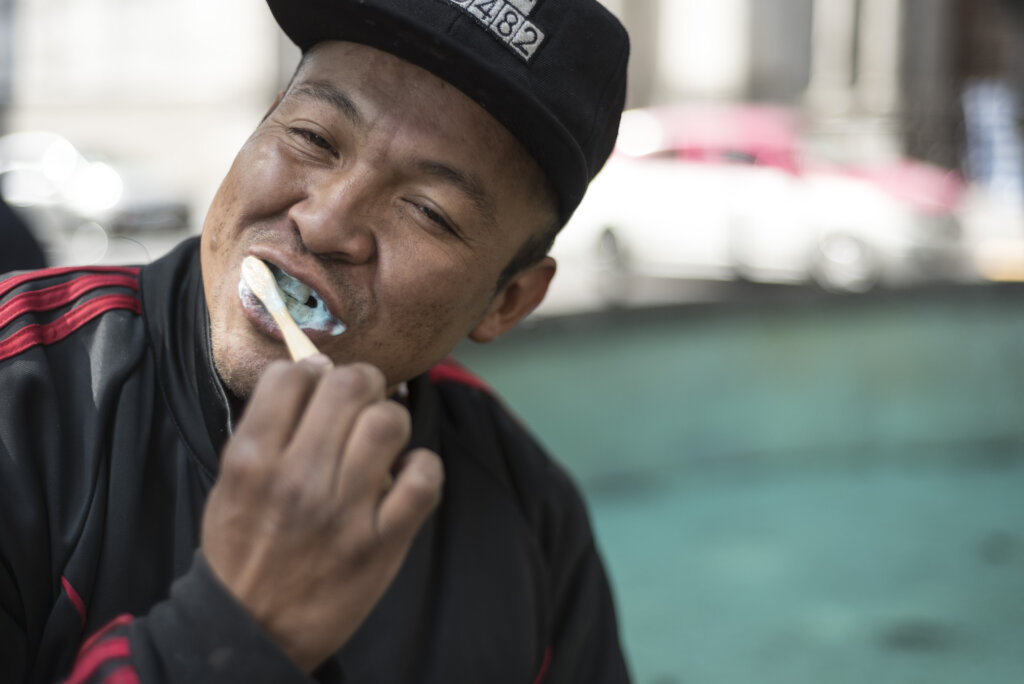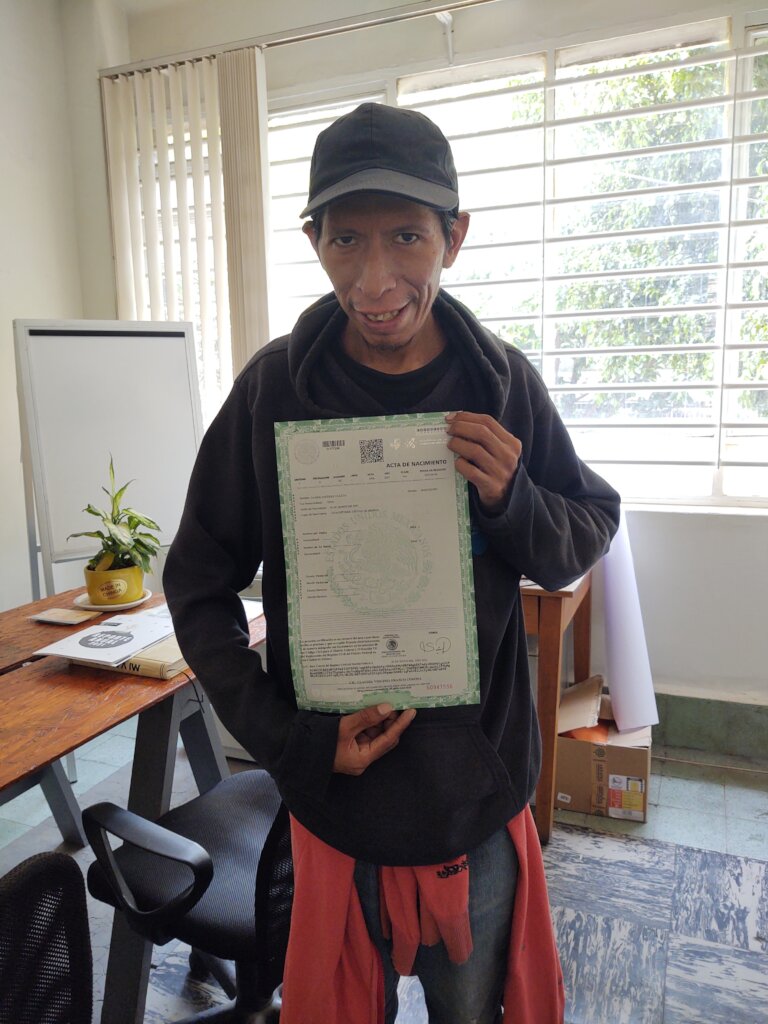 Links: