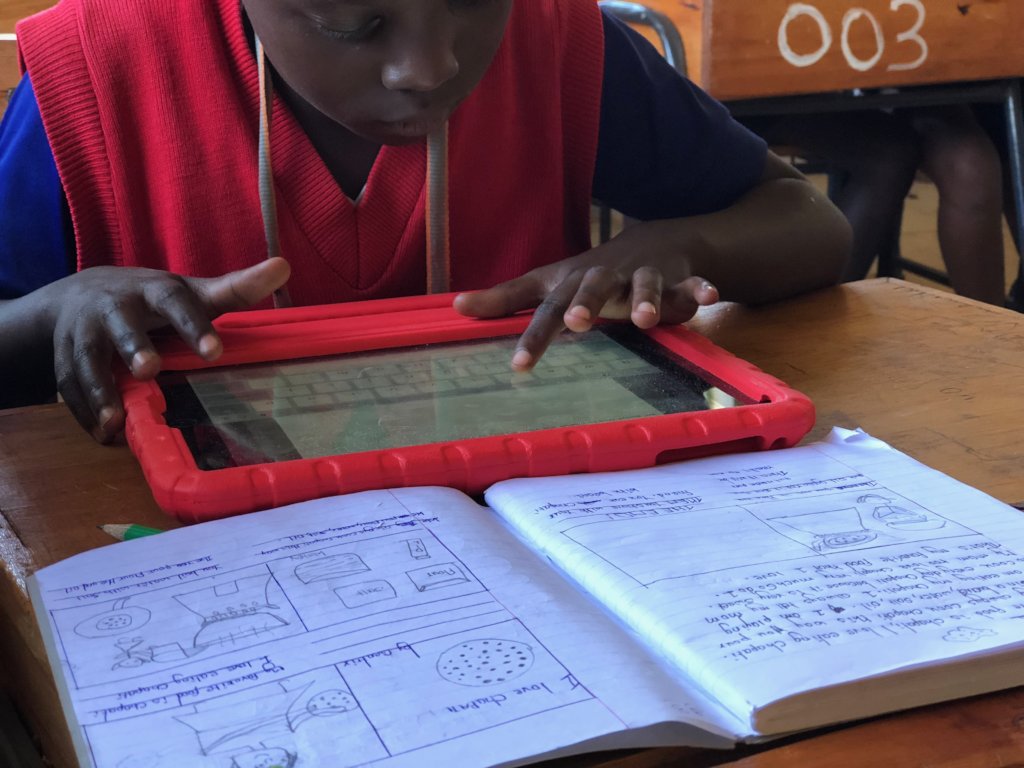 Although we haven't received any major grants for the literacy garden (it is always very difficult for donors to get involved with a new project) we have made marked progress in getting volunteers and a few small orgs involved to get us started. With every $$ we receive, we are starting to build the literacy garden gradually. We believe that if we are resilient and start working towards our vision, like minded people and friends will join along the way.
To this end, we have raised about $11,800 USD from donations and small grants;
PROGRESS OF THE LITERACY GARDEN PROJECT 2018
We conducted a survey and found out that 95% of the girls/students from the 7 schools we work with have never been read a story book. Only 5% read story books at home, only 15% read story books at school and 10% could answer specific questions related to the stories they had read. This is our baseline for ongoing evaluation.
We have used donations to clear and level grounds at the garden, make paths, build 2 shade areas, build a mini library, gate, security house, basketball court, pretend play hospital, and school supplies as outlined in the attached xls document.
We have also continued our sessions on storytelling, poetry, music and drama, writing and e book publishing with the help of our volunteer instructor Rose and volunteers Nicole, Libby, Kendra and Josh, Haley and Dennis.
Rose and the volunteers have been reading to the students taking them through the structure of a story to enable them construct stories in a systematic way.
Within the short period of time we have piloted the program, we have seen how important storytelling has been in enhancing the girls creativity, confidence and developing their language
They have also composed a poem called "First time in literacy" which highlights how shy some of them were at during their first sessions on storytelling and poetry at the literacy garden and how different/ bold they all are now
With the help of volunteers Kendra and Josh, we have also taken the girls through writing personal narratives and stories about their culture and the common things they do everyday: eg helping their mothers to prepare meals, gardening etc. Using the ipads , the girls have learnt to draft, edit, take photos and make their own digital story books. They will publish the books by next week online. We will share them with you once published. We see this as a crucial way towards giving the girls a voice to talk about/share issues they care about in the community and create sustainable change. It also helps them to work towards being published authors at a budding age besides improving their language and communication skills.
The girls have also been participating in Hot Sitting Discussions and Debates where they are given different topics such as ;
WHAT IS THE PERCEPTION OF BOTH GIRLS AND BOYS ON GENDER EQUALITY IN YOUR COMMUNITY?
DO YOU THINK BOYS SHOULD BE NURSES?
WHAT DO YOU THINK OF WOMEN BEING IN LEADERSHIP?
SHOULD PEOPLE STICK TO OLD CULTURES AND TRADITIONS?
SHOULD GIRLS ALWAYS BE THE ONES TO DO HOUSE CHORES?
WHAT DO YOU THINK OF THE AGE OF STARTING RELATIONSHIP?
DO YOU THINK WE CAN CHANGE KENYA THROUGH LEADERSHIP OR ECONOMY?
The girls are expected to oppose or support each others points. Usually there are no preparations for this to encourage creativity and critical thinking, as well as encouraging them to be confident, respect other people's opinions and challenge them fairly without being disrespectful.
The Next Step
We need $15,000 dollars to build the next stage - solar energy towers that will power the girls' devices, and most importantly, permit a further stage, the sinking of the bore well.
The energy is needed to power the sinking of the bore, and to run the pumps after it is built. The bore itself has three major purposes:
to provide clean, cheap drinking water for the wider community
to save the girls trekking 5 Km or more to fetch water daily
to water the garden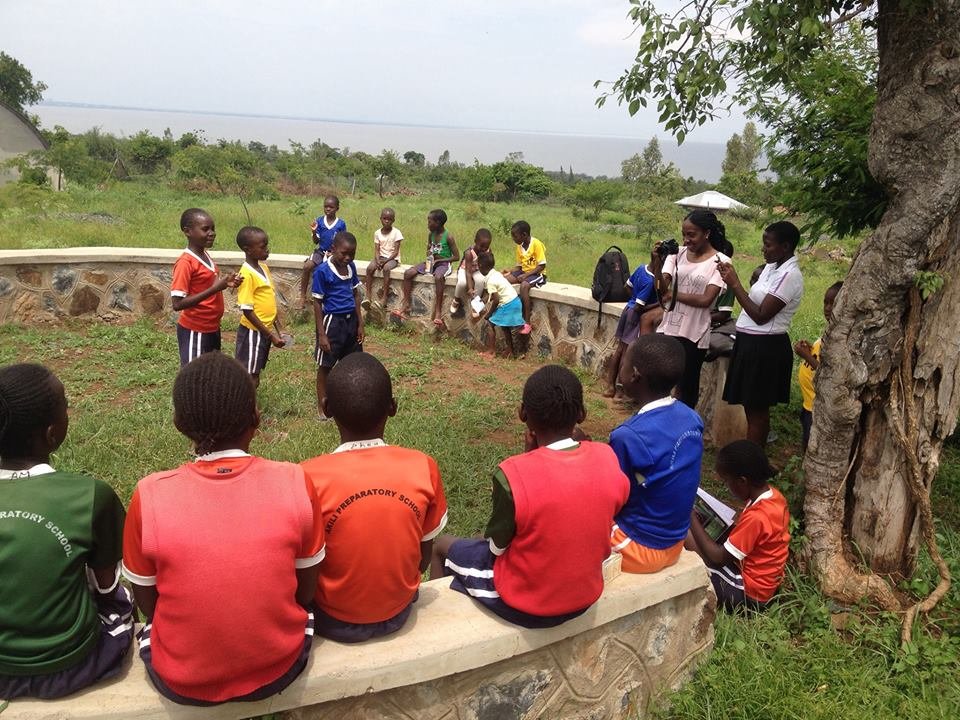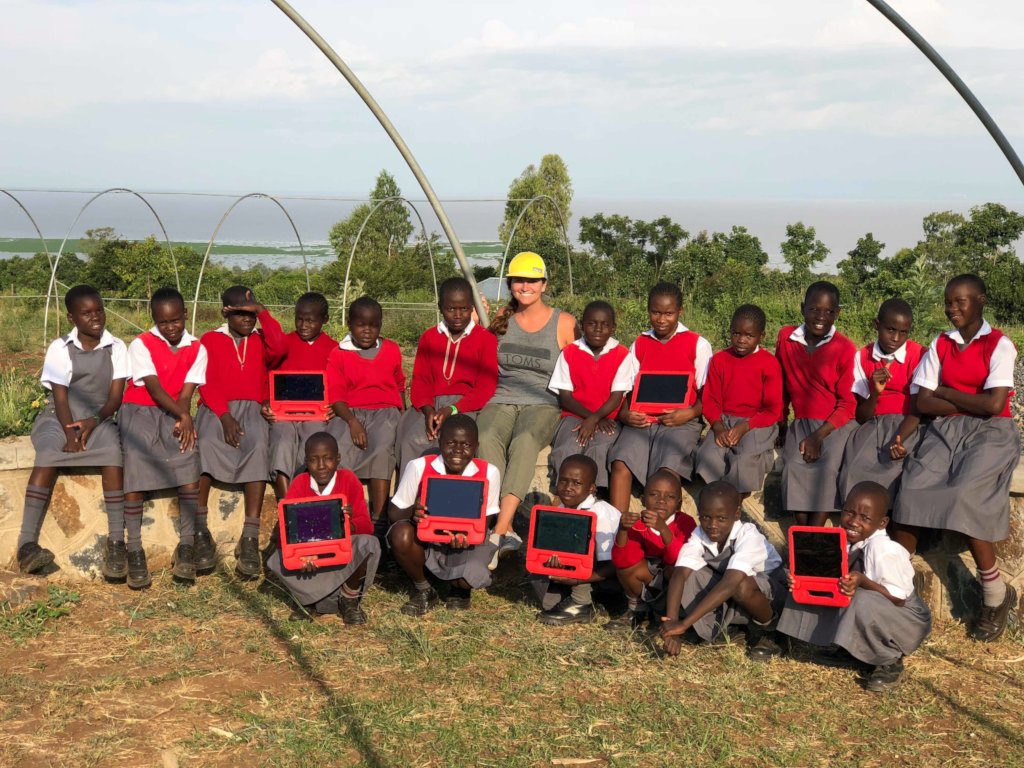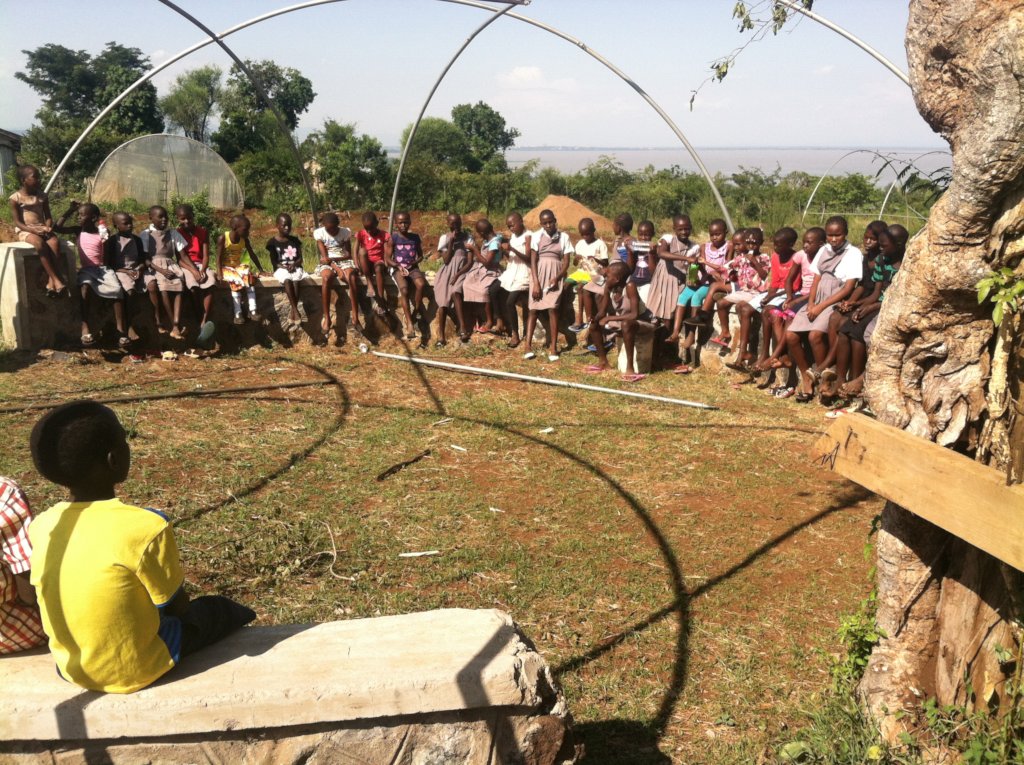 Attachments: