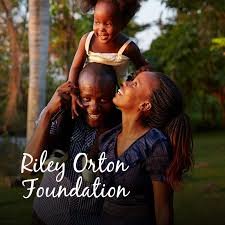 It has been a wild ride these past few months.
As Covid-19 has swept through the world, it has found it's way to Riley Orton's little corner.
The money that is normally quite limited in Kisumu has all but dried up. The funding our the foundation has been slashed.
But yet, the organization continues on.
The literacy garden is being taken advantage of by the girls in the area as it is a space for them to get away from all their troubles and to just be a kid.
It gives them a chance to continue their learning, even if schools have been shut down.
There are social distancing measures put in place to ensure that no one is getting sick.
We will continue to support these wonderful girls as they become women the best we can.
The major expansion efforts of the garden have been put on hold. For the time being, though, it is business as usual for the girls to learn. We hope that this can continue, even as Kenya goes deeper into lockdown.
In the meantime, we wish them well and that they continue to stay safe.