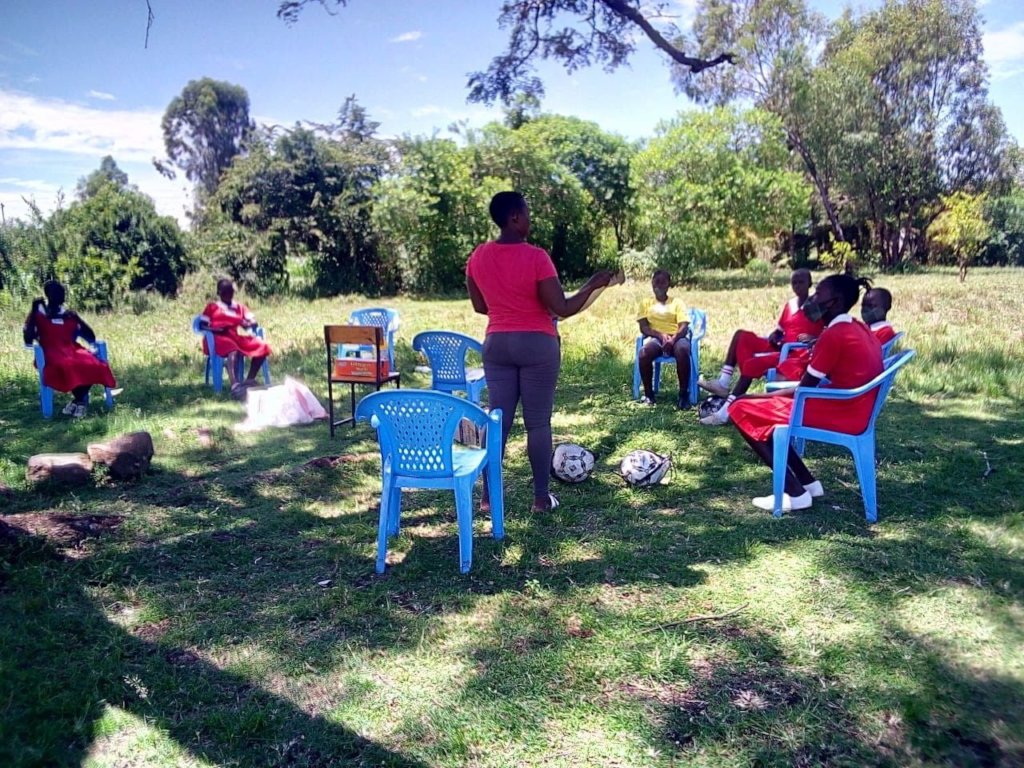 Hello Everyone and a happy 2021 from the entire Sunflower Team.
Even though it is a new year, there are still challenges that we are all facing. That said, we are optimistic that 2021 will swing in a positive direction.
We are lucky enough to have been in touch with David Otieno, the ED of the Riley Orton Foundation in Kenya. He and his team have moved mountains the past 9 months to keep things ticking over. We are so happy to have a relationship with the organisation and the great work they are doing.
***
From David:
The 8th graders at Akili school resumed classes on 12 th October 2020 when schools in Kenya reopened for the candidate classes. This marked the beginning of 2nd semester which ends on December 23rd 2020.
The closure of schools in March this year due to COVID-19 pandemic, interrupted learning for millions of students who missed more than six months of formal education.
We have a total of 8 girls in 8th grade and they are all safely back to our campus where they board.
The teachers have been working with the students to cover the syllabus and lead revision sessions as the students prepare for the primary school exit exams scheduled for March 2021 .
Staying at the boarding school has greatly contributed to the safety of the students and given them the much needed time to learn without worrying about COVID 19 or the living conditions at home.
They are getting supported emotionally as well with the teachers and staff available to counsel and talk to them, assist with specific topics, and guide them in their study groups. Our goal is to have all the students scoring at least 70% in all the tests.
As all students prepare to return to school in January 2021, we are conducting interviews/focussed group discussions with girls from rural and urban slums to identify the barriers that may prevent them from returning to school.
Some of the girls are now pregnant or married, some parents have relocated to other towns and villages due to loss of jobs and economic hardships occasioned by the COVID 19 pandemic, while some schools may not meet the government threshold/requirements for reopening of schools.
Such threats to return to school for girls may negate the gains we have made in ensuring gender equality /girls empowerment through education. We hope to use the findings to ensure that all girls in our community return to school and continue learning.
We are also making and giving out school uniforms and free bicycles to students to increase access to education to marginalized girls and boys. We continue to use sports to teach life skills to both girls and boys to ensure that they have the skills to stay safe as schools remain closed.
***
As you can tell from David's note, they are doing the very best they can with what the circumstances are. We are so impressed that they have been able to keep the school up and running throughout these tough times.
What is just as impressive is that they have had 98% attendance rate while achieving 90% of what they set out to teach for the year. Those are incredible numbers when looking at the odds they were facing.
We look forward to continuing to support such an awesome organization.
On to a better 2021!