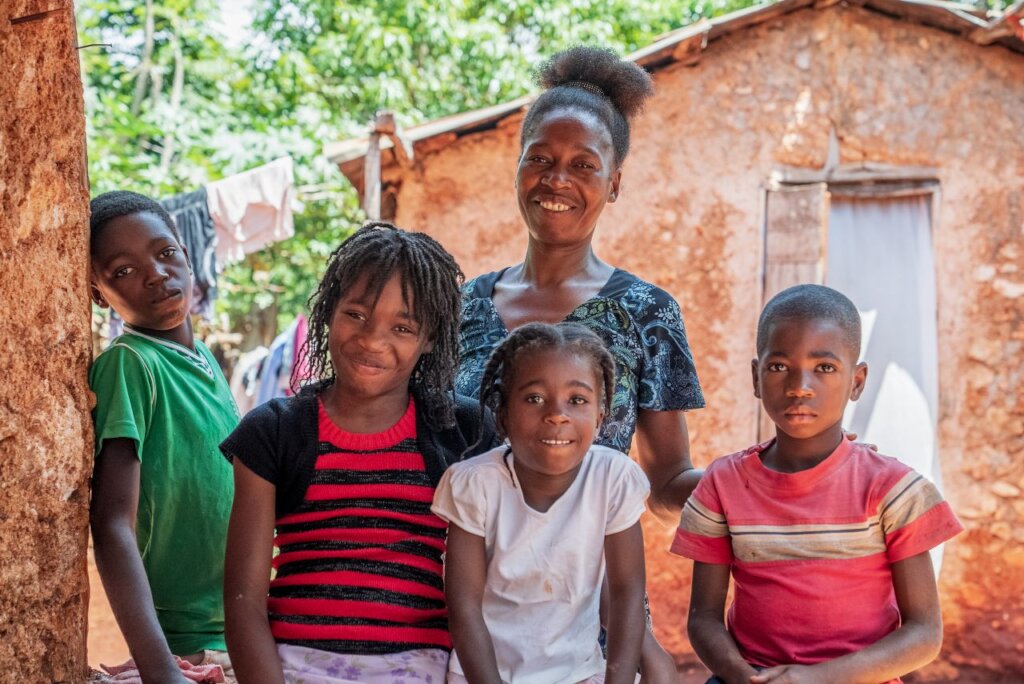 You Ensure Families Have Resources Needed to Navigate this Challenging Moment and Secure their Future
I am so grateful for your generous support for Beyond Borders' Family Graduation Program. Thank you again!
As the security situation in Port-au-Prince worsens by the day, places like rural Lagonav Island are starting to feel the impact. Imports of goods from the mainland have stopped, driving up the cost of food and fuel, and banks are either closed or limiting withdrawals.
In this difficult moment, your support is making all the difference for the 110 families in this current cohort -- giving them the tools they need to navigate the economic effects of the growing political crisis and secure their future.
Highlighting What You Made Possible this Quarter
Thanks to you and your generosity, families have completed 11 months of the 18-month program. Regular activities continued throughout the quarter with weekly visits with each family, to the extent allowed. With fuel scarce, case workers doubled-up on motorcycles and traveled to communities together when and where possible.
The project nurse made regular house calls and the project veterinarian supported participants with animal health care. A short refresher training on asset management for families took place. The socio-economic crisis on the island is also affecting participants, so, a decision was made to provide an additional six weeks of the cash stipend that is provided during the first 24 weeks of the program. Additionally, your generosity makes it possible to provide 37 families with replacement animals for those who had animals die in the past two quarters.
Here's some more of what you made possible this quarter through your support:
102 families participated in an Asset Management Refresher Training workshop
1,077 home visits conducted by case managers this quarter
10 family members received medical support from the project nurse and/or health clinic/hospital
109 families have completed latrine construction and/or repairs
78 families are in the process of repairing their houses; five have completed construction
98 families are members of local savings and loans associations/groups
118 goats, 75 pigs, 19 donkeys and one cow were treated by the project veterinarian
Priorities for the Months Ahead
The priority in the coming months will be to finish house repairs/construction. Originally graduation was slated for some time in April 2023; however, the program is running at least six weeks behind schedule, with graduation tentatively slated for early June, pending any significant changes.
You Make it Possible to Expand the Village Savings and Loans Program
One of the key ways that your support is making a lasting difference is through the launch of village savings and loan associations on Lagonav Island that families in the program are invited to join.
Supporters like you have made it possible to launch 24 village savings and loan associations on Lagonav Island since the start of the Family Sponsorship Program in 2016. These associations -- many of which are the only source of formal banking in their community -- are able to continue functioning even in these difficult times.
These local sources of economic power serve more than 1,000 members -- 845 of whom are women. Nearly 80 percent of members are also adult survivors of child slavery.
Volunteer members -- elected by other members -- manage the loans and repayments, and the modest interest collected is distributed proportionately to members, while the credit fuels new local businesses and jobs. Each village savings and loan also has an emergency fund that members can vote to draw from when a member family is facing a crisis.
Your Support Empowers Families to Transform Their Lives
Do you know just how transformative your generous support is for families in the Family Graduation Program? I'm sharing this testimony of Natanaëlle, a current program participant because she will tell you. After sharing how she became a young mother at 18 and her journey from the southeast of Haiti to Lagonav Island, Natanaëlle, a 33-year-old, mother of two, explains what it has been like for her participating in the 5th Cohort of the Family Graduation Program.
"At the beginning I receive tichocho [cash stipends] for 24 weeks. That money helped me so much with my children. I bought food. I paid school fees. I bought shoes for our feet.
I was also challenged to join a Village Savings and Loans group. Now I have 15,550 gourdes in savings. We received training about saving. We learned that all work is noble as long as it doesn't ruin your reputation. Even if someone didn't finish school, they can work. There are days when I sell prepared food for 500 gourdes and I would take all the money and put it in my account. When I go help make charcoal, I might be paid 120 or 130 gourdes. With that money, I buy food and I save some, too.
I'm working now. I'm painting. I'm doing the job for 20,000 gourdes. When it is time for school, I'll use the money for school supplies and things like barrettes, socks, etc.
Each September, the savings and loan group divides up the interest money. I plan to buy a goat and two chickens with the money. With the rest of the money, I'll pay school fees. And, I'll save some of it for my future dreams.
As part of the program, I also received two goats and a pig. I chose those animals. My two goats haven't reproduced yet. But the pig was eating too much! So, I called my case worker to see if I could sell it. She said, 'sure'. So, with that money I bought another little goat and also bought food for the house.
Because I am participating in the program, I now have my own house. When I started the program, I didn't have my own house. My children and I lived with other people. Sometimes when I was out, I would come back to find [my] door open. My things disappeared from time to time. I couldn't say anything about it because I was told that it wasn't my house anyway and that I didn't have the right to be upset if my things went missing. It seemed there was always someone around to say something hurtful to me.
In the eyes of society, I have become a different person.
Before people looked down on me. Now I have many people who call me and share advice. I have friends. I feel proud. I'm a new person.
I'm grateful to Eustache, Moseline, Chile, and all the case workers like Girlande because without them I wouldn't be where I am today. The way that they spoke to me and the support they gave me helped me grow. I have reached a new level [in my life] and I can say it's thanks to them!"
Thank You
I hope you take pride in what you are helping to make possible for these 110 families. Through their own hard work and determination -- together with the opportunity that your support affords them -- they are breaking the generational cycle of extreme poverty that once trapped them in a life of destitution and hopelessness.
If you have any questions about this report, please call or write to me anytime at (305) 450-2561 or b.stevens@beyondborders.net. Thank you again for your generosity, your care, and your concern for families. I am grateful!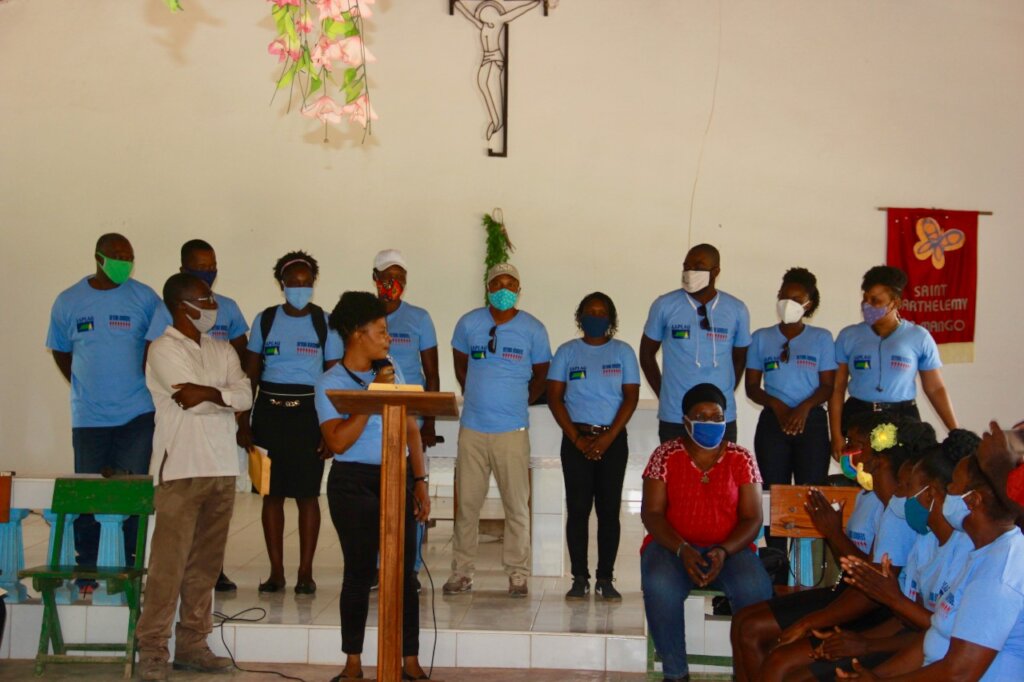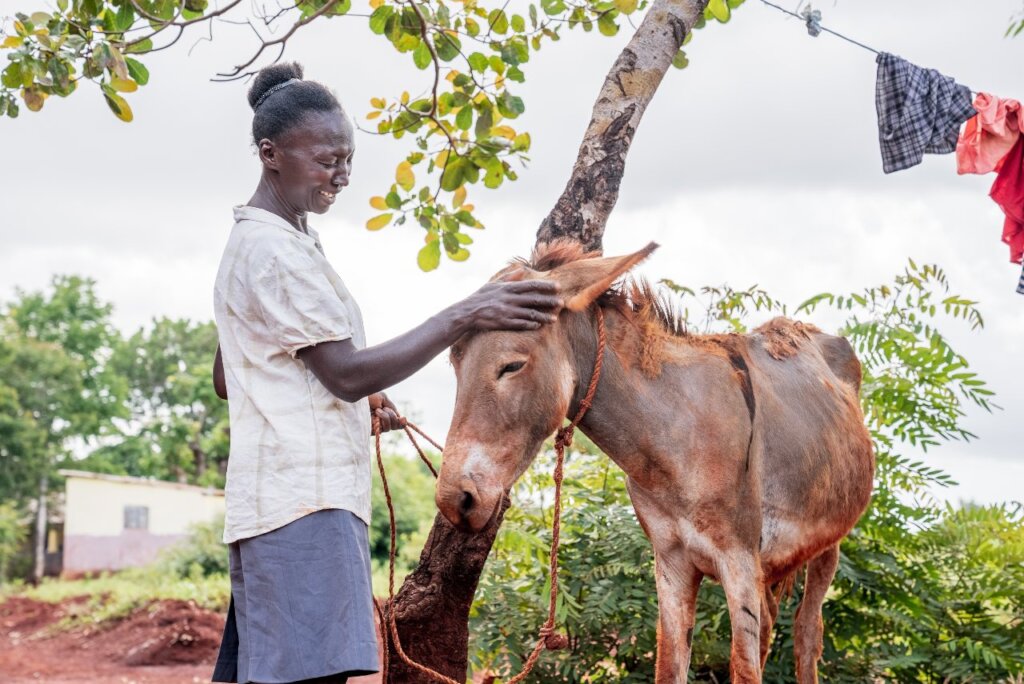 Links: