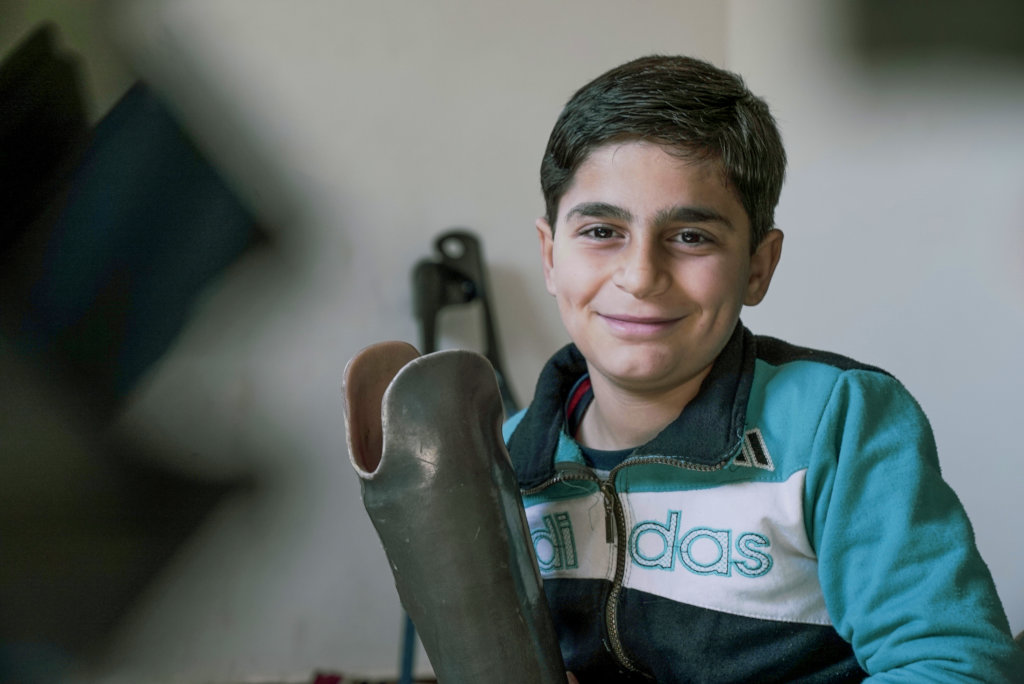 Within eight years, the power of the Syrian civil war has destroyed entire cities and thousands of human lives. It has brought hunger and suffering to the innocent civilian population.
The children, born during this war do not know neither a life in peace, nor the warm feeling of a cosy home. Many of their houses have been destroyed. Families are still fleeing to save their lives. Amongst them is Aadil*. He is ten years old now and has been living in a refugee camp near the Syrian-Turkey border since the day when he lost his family.
Aadil* used to live in Damaskus. When the crisis started, his family moved to a village near Idlib. He was six years old when the war also met Idlib with its full power. The family fled again. The boy remembers his family running across fields at night, trying to get some sleep under olive trees. And he also remembers the explosion of a rocket that killed his mother and his five-year-old brother. It seriously injured himself and changed his live forever.
When he was found, the doctors amputated his leg in order to safe his live. With the help of a prosthesis, Aadil* now slowly returns to normal. He attends fourth grade at school which is based in the camp. Aadil* says proudly: " I can run and run, I love that so much!" He is happy to be safe, although he lost his family in this terrible war. His future dream is to become a doctor, because he wants to help other people with prosthetic legs.
The alliance organization Islamic Relief supports health facilities in Syria and accompanied Aadil* on his recovery path. Since 2011 the Alliance Aktion Deutschland Hilft has been helping people who fled from Syria and neighboring countries. They work together with local partners, as well as international organizations. They bring hope back to people who thought, they would never be happy again.
With your donation, our member organization can provide help to refugees from Syria. Thank you for making this help possible.
*Name changed