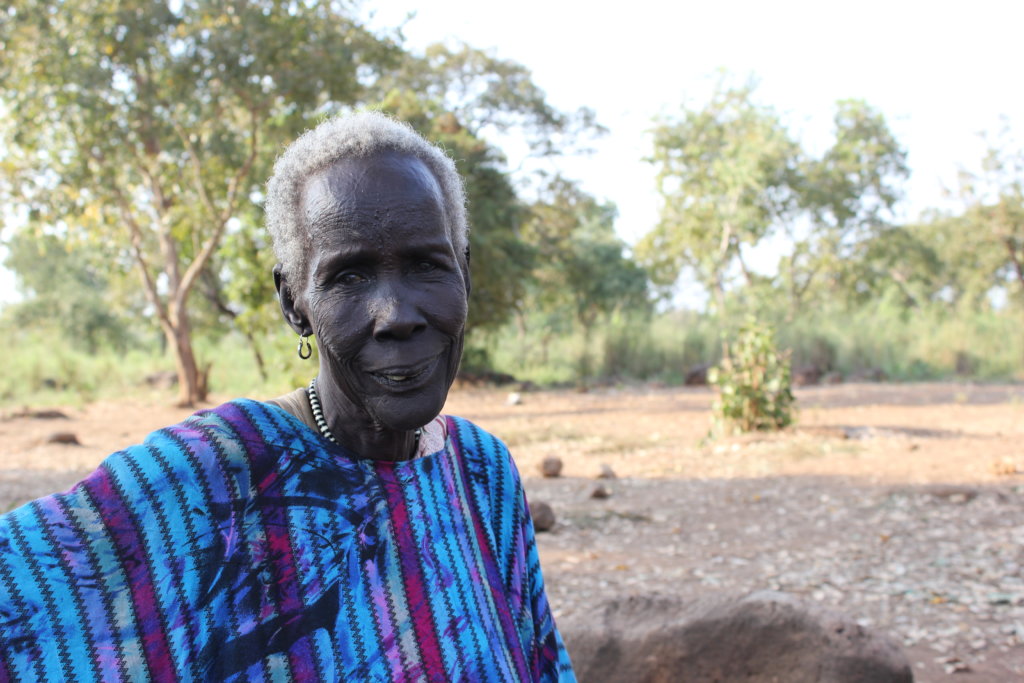 The brutal civil war in South Sudan forces millions of people to leave their home and seek for safety in one of the neighbouring countries. Aktion Deutschland Hilft and its coalition members work in South Sudan and the adjacent countries to support the refugees. Many thousands of them crossed the borders to Ethiopia to find refuge.
Life in a refugee camp is always hard. As many people had to flee instantly, they could not bring their belongings, such as household items or clothes. Next to water, food and medicine they need items for their daily use, such as matrasses, pots and pans for cooking and hygiene materials. In their tents or huts they find shelter from the weather, but they are often crowded with many generations living together. Among the refugees, the situation is especially hard for old people. They often have special needs, e.g. they cannot walk for long or need medical treatment.
To ensure that older people's needs are not forgotten, our member organisation HelpAge organises interest groups for this group. 63-year-old Chol Pur Keath is spokeswomen in an interest group for older refugees. She was appointed to give the interest group a voice and to pass on their needs to the camp administration, the local government and the aid workers. The main goal is that old people and their needs become visible within the camp, so that they can participate in decisions and take responsibility within the camp. Her megaphone is Chol's most important tool in their regular meetings: Everyone can hear her. HelpAge is training her to be able to support the interest group as good as she can.
HelpAge additionally employs people who function as home-based carers, to ensure that older people know about everything that goes on in the camp. The carers visit older people at home to inform them about distributions and other events. If the person is not able to reach the distribution point, a home delivery can be organised. This insures that older people get the same amount of food and non food items, so they stay healthy and well-nourished.
With your donation to our project you make this and other projects possible and ensure, that the needs of all the refugees are heard – whether they are old or young, women or men or healthy or sick. We cordially thank you for your support!