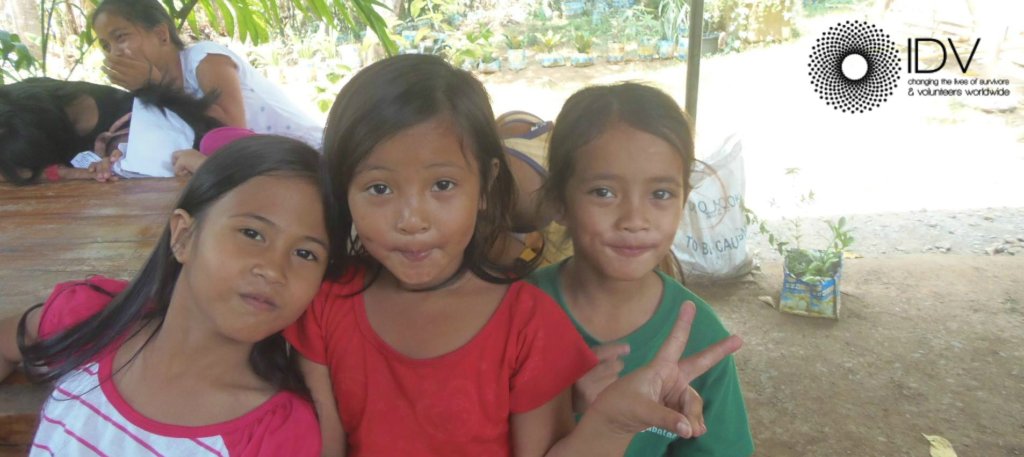 Thanks to your amazing generosity our work to improve the Banaba Livelihood and Evacuation Center, just outside Manila, is making even more progress.
In our last project report we described how we'd just finished laying a final "screed coat" of concrete throughout the building's three floors. This replaced the previously uneven and dusty surfaces with a smooth, easy to clean finish.
Yet, while this has already made a big impact we've recently decided to go even further and start tiling as well. This will make a big difference during evacuations, and will be important during the rest of the year as well.
Outside of typhoons and floods the building is a hub for a wide range of Disaster Risk Reduction (DRR) and community development projects.
These projects include the manufacture of flood rescue boats, income generation activities and urban vegetable gardening to provide families with better nutrition and food security. A community youth group also holds workshops at the centre to help empower and engage the next generation as well.
These workshops happen year round, but right now schools are closed for the "summer" holiday and so it's a particularly busy time.
For example, the president of our local partner group, a gentleman called Ka Noli, recently had this to say:
"This month of April, when summer vacation commenced, we held music and dance mentoring/practices almost every other day. The children are being taught the reading of music notes, tempos and the different signs in a music book. The dancing includes some intros on ballet posture, stretching, and finally the whole step by step choreography of the song by Black Eyed Peas - Where Is The Love?".
The building really is a community hub and a great example of local, grassroots action at its best. In fact, the work is so incredible that there's a rarely a week that passes without visitors from other NGOs or universities coming by to learn during "study visits".
Given all the footfall we've realised that tiling will be essential, at least in some areas, to help maintain the building and the projects it enables.
And we're not stopping there either. While discussing the planned work Ka Noli also made another request on behalf of the community:
"The children are performing very often at the front area of the 2nd floor of the building. This is also where we hold study visits and explain the Community Risk Map and show videos and other material. Spectators would have a much better view if given an elevated area in front. So, we would like to build a 9m x 4m stage. Here's hoping we shall get your support on this proposal."
Having worked in Manila, and also the city of Tacloban, for a number of years we know that this is an important request. Most community buildings, including schools, have some sort of stage for performances and formal ceremonies which are a big part of Filipino culture. So, we were delighted to approve this request.
Funds were disbursed a few days ago for both the tiling and the stage, and we're also going to perform some general maintenance on some of the building's doors and windows too.
None of this vital work would be possible without your incredible donations, and on behalf of Ka Noli and the entire community of Banaba we want to thank you for your amazing support.
We'll be sure to keep you posted as the work continues, and if you ever have any questions, please don't hesitate to email Andy@IDVolunteers.org. I would be delighted to hear from you.