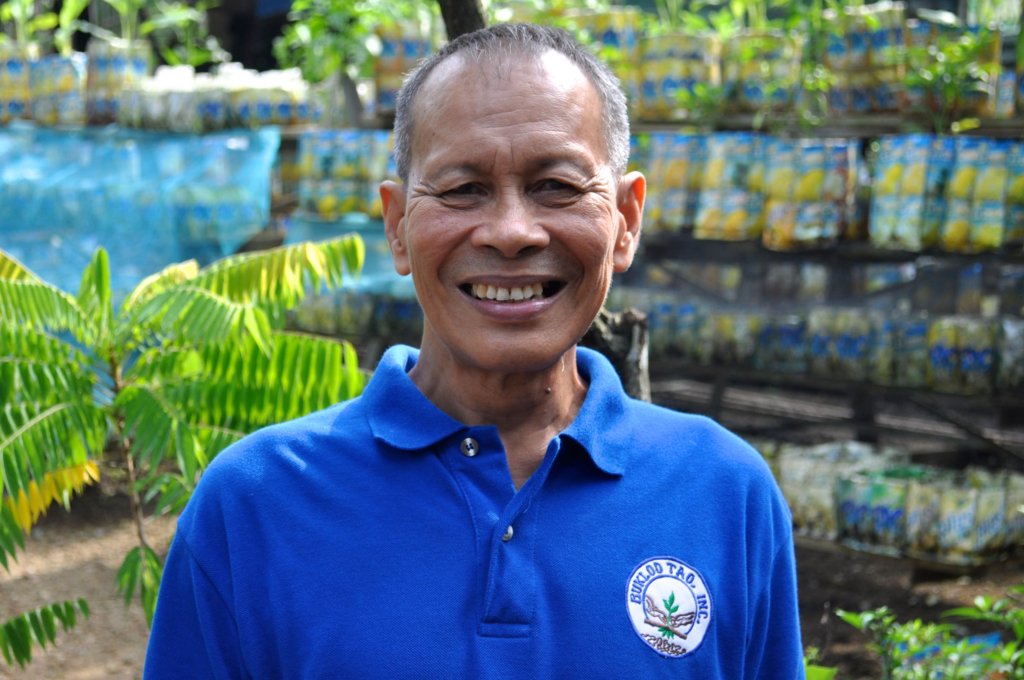 We're delighted to announce that last month, thanks to your fantastic support, we reached a major milestone with the Banaba Livelihood and Evacuation Center, just outside of Manila.
In our previous project report, sent in February, we explained how construction of the center had stalled at the end of 2013 when the building's original sponsor ran out of funds. This had left the third floor with unbuilt walls and without windows.
This meant that the building was unusable as an evacuation center during the regular typhoons which strike the country, and hundreds of Banaba's residents were without a safe refuge as a result.
But in April, thanks to your amazing generosity, our own work on the third floor walls and windows was completed. As a result the evacuation center is now fully watertight at last! This is an amazing milestone for everyone involved, and one that we're particularly delighted with.
We've had some sort of involvement with the project for about the last four years, and when the original funding issues arose we were keen to help straight away. However, the original partner had always hoped to eventually finish the job themselves, and it wasn't until last summer that it became clear that this wouldn't happen.
Even once our own work was given the green light we had to tackle the work in stages, one brick, and one wall, at a time. It's been a slow, and sometimes frustrating process, but thanks to your continued and enduring generosity we made it!
We can't thank you enough for making this result possible, but we also wanted to send thanks directly from the community as well. So, we asked our local partners (and caretakers of the evacuation center) Buklod Tao to explain what the work means to them. Here's what their President, Ka Noli, had to say:
"Since October 2013 the building was an unfinished business. IDV saw it and you had that fraternal resolve with Buklod Tao to make the the center water tight; to render the surfaces of the building's facades and the interiors of the 3rd floor, and [to provide] the windows and doors, to boot. All done this April 2016! No more rain intrusion, and no chance for thieves' intrusion also. Thanks to IDV. Thanks to the donors!"
Francia, Buklod Tao's Treasurer, also wanted to offer her thanks:
"My neighbors and I are so very thankful because the assistance extended to us, the windows and doors at third floor of the evacuation center are finally installed. We are so glad because all the walls at third floor are now so neat to behold. Grateful also because when this year's rainy season starts, the rain would not enter the MRB and the things inside would not get wet."
Many others also sent their thanks, including Pablo, one of Buklod Tao's members who often volunteers his time to help at the center:
"Thank you very much for helping our community. To the donors that made it possible for the completion of the 3rd floor of Banaba Livelihood and Evacuation Center, we owe you our sincere gratitude. I feel so happy and blessed because the building has been installed with windows and doors"
All in all, it's a joyful time for everyone impacted by and involved in the project. And none of it would have been possible without your support. Thank you so much.
The work isn't completely over yet however. Our primary focus has been getting the building watertight before this year's typhoon season. However, quite a few of the external walls still need rendering to protect the new bricks from the elements. And once the building work is done, we'd also like to provide bunk beds and other facilities for the evacuees who can now shelter inside the center.
So, we'll keep fundraising here on GlobalGiving, and of course keep you updated as our work proceeds even further. Once last time, thank you so much for helping us to acheive this amazing milestone!
As always, if you ever have any questions, please don't hesitate to email Andy@IDVolunteers.org. I would be delighted to hear from you.
For more updates about our work please like us on Facebook or follow IDVExec on Twitter. You can also email Andy is you would like to be added to our direct mailing list.