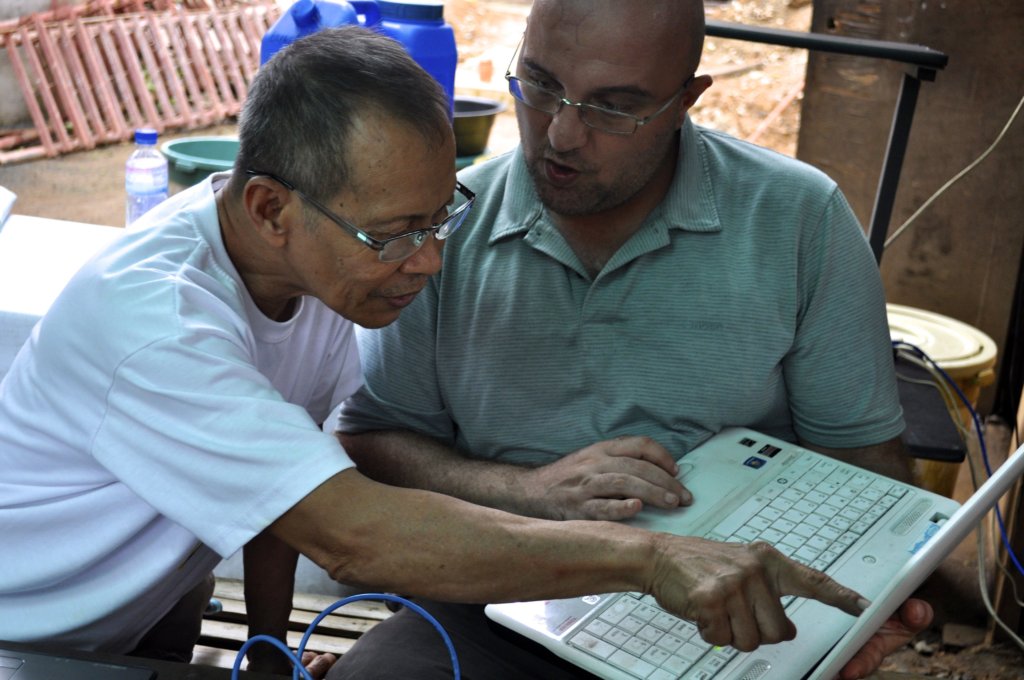 Thanks to your amazing generosity our work to improve the Banaba Livelihood and Evacuation Center, just outside of Manila, is beginning to gather pace.
In our previous project report, sent in December, we explained that the building's original sponsor ran out of funds before construction could be completed.
Walls remained unbuilt, or unrendered, and many windows were also missing. This made the building unusable as an evacuation center, leaving hundreds without a safe refuge during the regular typhoons and floods which strike the community.
But thanks to your wonderful donations work on the center had just restarted when we sent our last report. Since then this work has continued and by the end of January two of the building's facings (or facades) had several more walls built and rendered, and several new windows had also been installed.
And what's more your continued support has now allowed us to begin the next stage of work. This new work will continue tackling the overall work remaining one brick wall and window at a time.
Because it's such a big building, and because there are so many holes in it - both literally and figuratively - one of the best ways to illustrate the progress is through "before" and "after" photos. These are shown below for the building's "Facade C" (for the work we started in December).
But even with the photos we've faced a bit of a challenge communicating back and forth with IDV's resident agent in Banaba, an amazing gentleman called "Ka (or sir) Noli".
Ka Noli has been involved in community development for decades and he's a force of nature in many ways. But he's also getting on a bit and can struggle using computers at times. Also, while his English is fantastic it's still a second language to him, and it can be hard for him to communicate building terminology when he's tired.
So, after many, many emails talking about "rendering this" on "facade that" we decided it was probably easier to go back to basics. And so we recently developed a table detailing the status of each and every facade, wall, window, door and other task still outstanding. This really made a difference and Ka Noli had this to say:
"I really appreciate the innovation you created relative to infos about the evacuation center floors and walls and windows and doors! Kudos.
I will do a round of ocular of 1st,2nd,& 3rd floors and note the current situations and do also some recollections of the initiatives, funding by who and when (my senior moments notwitstanding). Meantime, it is time to water the plants, Andy!
Again, Salamat Po and All the best!"
Seeing the "light-bulb come on over Ka Noli's head" made us realise that this was a great way we could share the information with you too - after all you're the ones who are making it all possible!
So, here's the table detailing the status of the evacuation center's facades C and D (these are the two that we're currently focused on).
Between the related before and after photos, and this table, we hope you can now really understand the work we're undertaking on the center, and why it's so important to make the building usable in a typhoon.
There's a lot left to do - there are five more facades (A, B, E, F and G) that all need finishing too. But we'll continue our work one brick at a time until we get there. So, your donations will continue having an immediate impact, even as we continue to fundraise.
Once last time, thank you so much for making this amazing progress possible!
As always, if you ever have any questions, please don't hesitate to email Andy@IDVolunteers.org. I would be delighted to hear from you.