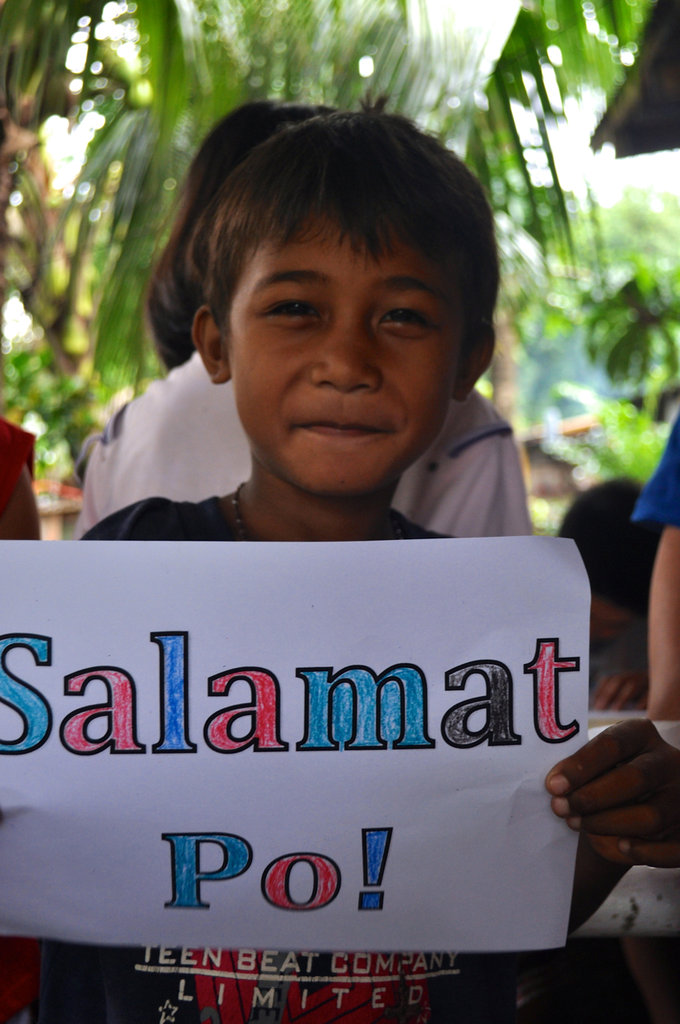 Thanks so much to everyone who took advantage of GlobalGiving's most recent matching day. Your gifts on October 18th were a third more valuable– and that has made all the difference for families like Sherwin's.
If you're like us, you're starting to think about the holiday season. The holidays are a time of joy – but for many of us they're also incredibly busy! Before the end of year rush starts, we wanted to pause for a moment and thank you for everything you've given over the last year.
Because of you, when disaster struck in August 2013, Banaba was ready. Thanks to your investments in preparedness, families like Sherwin's knew that flooding was on the way and were able to evacuate before the waters rose.
Without your investments in disaster preparedness, Sherwin's story could have been very different. Other floods have seen families trapped on roof tops waiting for the water to recede, or worse.
Sherwin's was among hundreds of families who have weathered 2013's floods with a minimum of disruption because of your gifts. There have been so many times over the past year that you could have chosen to spend your hard earned money on something other than supporting Sherwin, but you made the incredibly generous choice to give. Thanks so much!
As always, if you ever have any questions about how your donation is changing lives, please don't hesitate to get in touch by emailing Emma@IDVolunteers.org. We'd love to hear from you!
Thanks again for your generosity, and our very warmest regards!