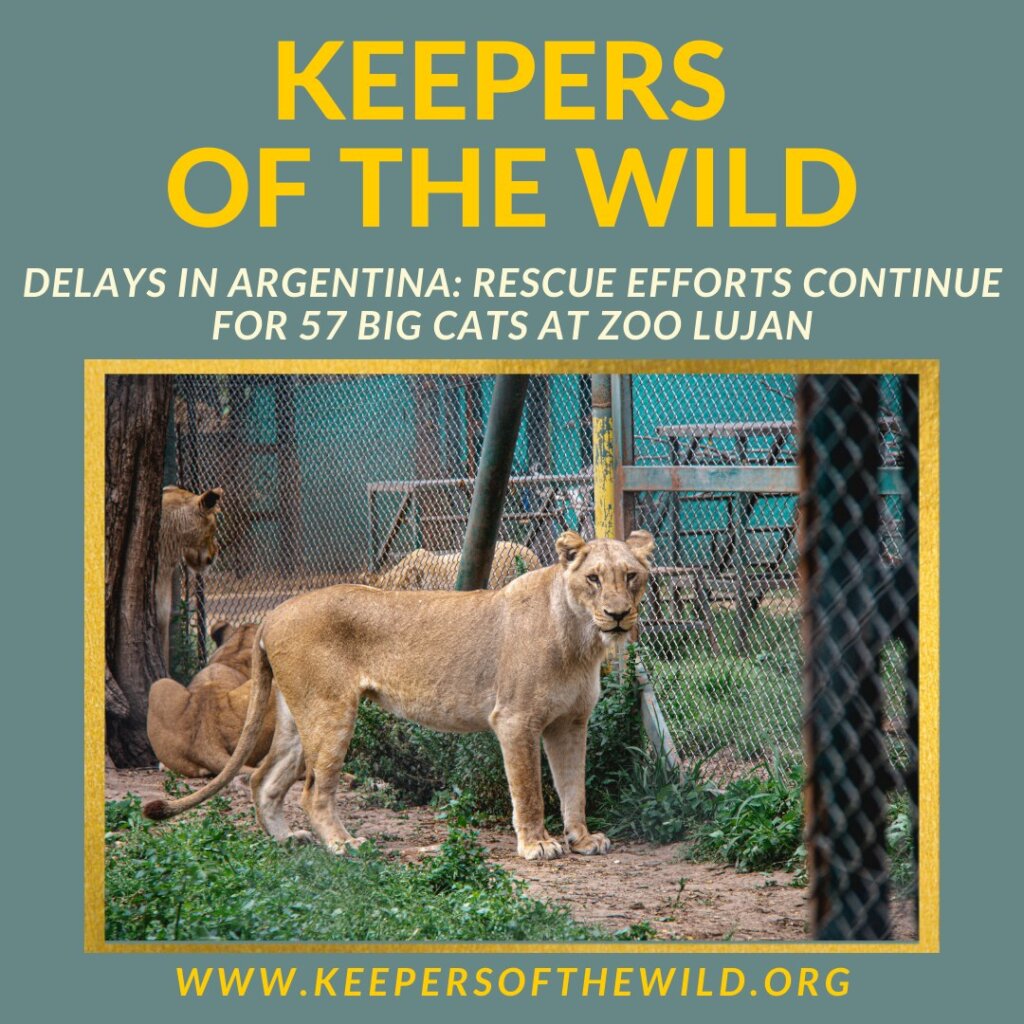 To our generous Friends and Supporters,
Keepers of the Wild has been working diligently for the past two years to rescue 57 lions and tigers from Zoo Lujan, located in Buenos Aires, Argentina. The first 10 lions were set to arrive on December 15, 2021, and all the necessary preparations were in place; new habitats were built, others were retrofitted, and transportation from LAX to our Valentine, AZ wildlife sanctuary was planned.
Unfortunately, due to delay after delay in Argentina, the animals have not yet arrived. Factors such as a current heated political climate in Argentina, COVID-19 travel restrictions, and lack of funding have made this rescue an ongoing effort.
WE AREN'T GIVING UP!
Keepers of the Wild will be continuing to work with Argentina to accomplish this complicated rescue that we have put time, funds, and much effort into achieving. We want to thank everyone who has helped support us and the incoming animals during this journey.
We'll keep you posted with updates!
In the meantime, we have continued to rescue more animals in need of a loving forever home with top-rate care. New additions to the Keepers of the Wild family include:
1 Spotted genet named Munji
1 Geriatric Bengal cat named Angel
1 Spotted skunk named Hisoka
3 Alpacas named Maui, Koha, and Footloose.
All of our new additions were surrendered by a private owner with the exception of Hisoka, the spotted skunk, who came to us by way of local Game and Fish authorities as a small baby.
The new residents are settling in well and are enjoying their new life at the sanctuary, thanks to your continued support of our mission.
We hope this email finds you well and we look forward to sharing more updates with you soon. Hopefully, by the next report, we will have welcomed the lions from Argentina and will have lots of photos of the animals you have helped rescue and protect.
Kindly,
Lara Kraft
Vice President, Chairwoman
Keepers of the Wild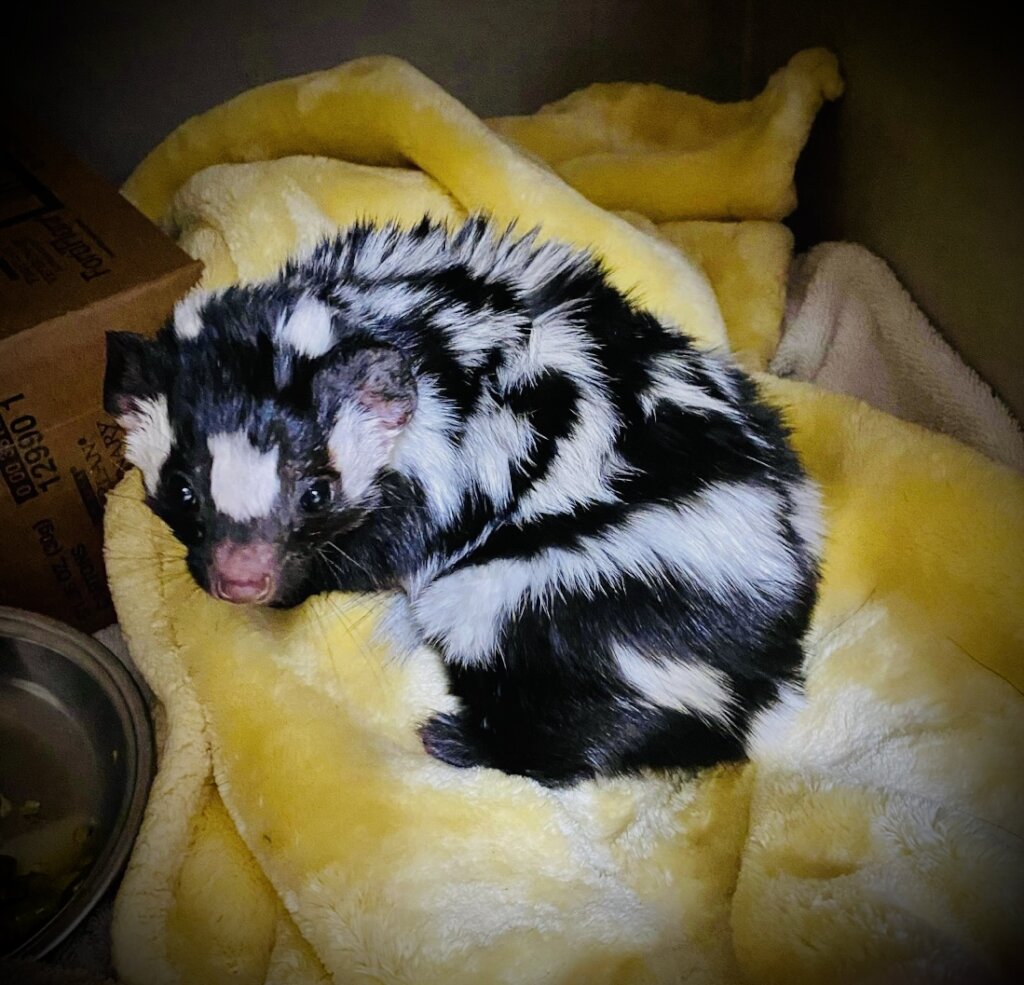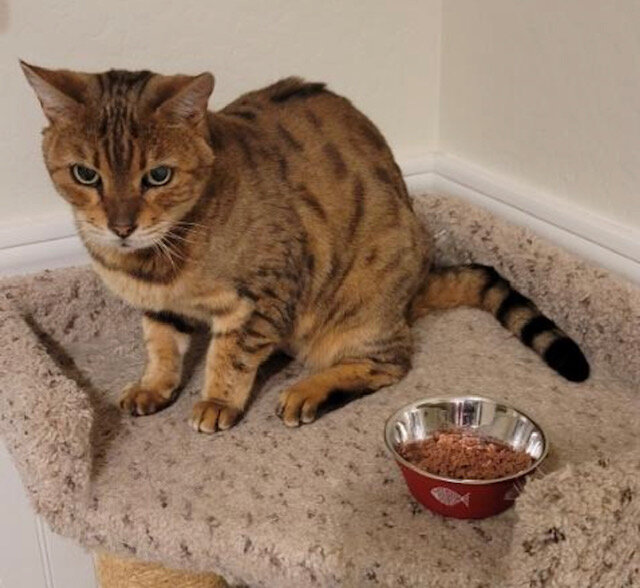 Links: