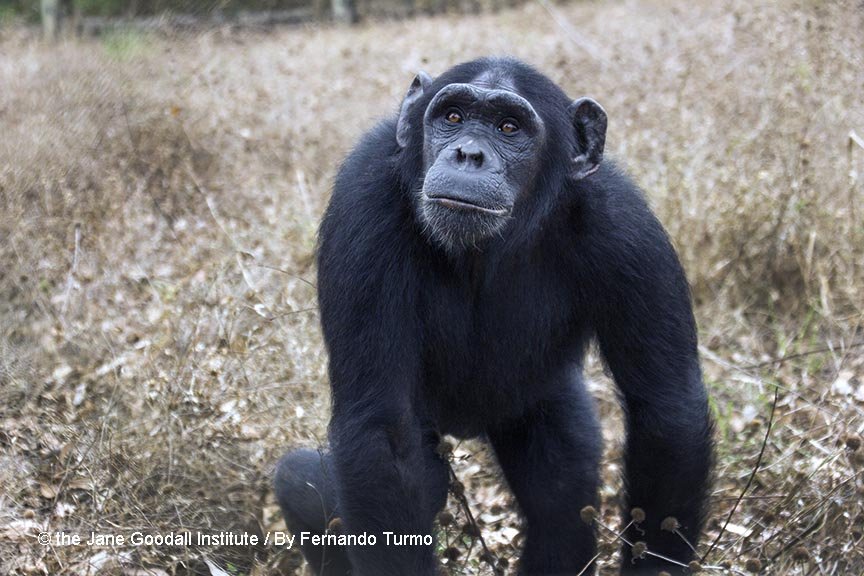 In recent months, the caregivers of Tchimpounga have watched Mambou try to consolidate his position as the leader of Group Four.


Mambou may not be the strongest male group, but his personality is that of a leader's. JGI's team is confident that in a few years Mambou will become a dominant alpha male.


As with children, one can get a sense of a future adult chimpanzees' personality by observing that chimpanzees personality as a youngster. Some are submissive, some dominant, some are gregarious, some are misunderstood, and others, like Mambou, are leaders.


Gradually Mambou and other chimps are getting a group together to support him in his future leadership bid. Antonio and Sam have now joined the clan. They are all forming a select group of males who will dominate the group within a few years. Now it seems like a game, but gradually everything will be taken much more seriously.


A group of chimpanzees requires that the hierarchy is well organized, as it is in human society. A successful group needs a leader who is bright, intelligent and knows how to make the right decisions in difficult or dangerous situations. Mambou seems to possess these leadership qualities.


At the moment Mambou is content to stroll through his group's enclosure with slightly bristled hair, performing regular displays and reminding other chimpanzees with a kick or shove who the leader is!