Project Report

| Apr 24, 2013
Jack and DouDou, Victims of the Illegal Pet Trade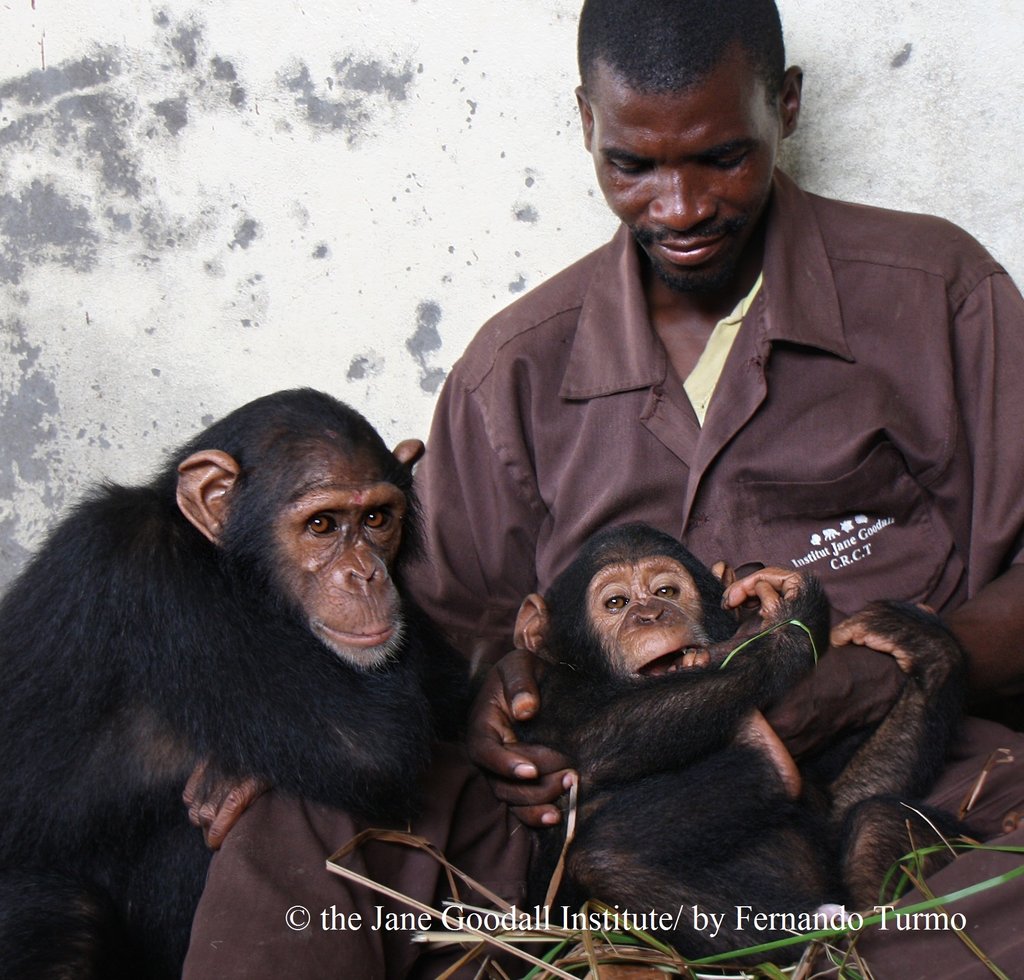 One evening in early March, two orphaned chimpanzees arrived at the Jane Goodall Institute's (JGI) Tchimpounga Chimpanzee Rehabilitation Center in the Republic of Congo. One came from the township of Dolisie, west of Tchimpounga, and the other from Mayoko, northwest of Tchimpounga, near the Gabon border. Shortly after their arrival, Tchimpounga caregivers named the young chimpanzees Jack and DouDou.
The younger of the two is Jack. He is approximately three years old and arrived with a rope tied around his neck. At first, Jack was tired and disoriented, but he quickly warmed to his new surroundings, as well as to the delicious fresh fruit provided by Tchimpounga's caregivers.
DouDou, the older chimpanzee who is approximately five years old, was found chained to a car. Upon his arrival, sanctuary caregivers cut a heavy collar from around his neck. They found that he had virtually no hair underneath the collar because of the weight of it rubbing against his skin. He also behaved very erratically. Based on his condition, the caregivers believe that he was left shackled to the car for almost three years.
Seasoned Tchimpounga caregiver Jean Aime began working patiently with Jack and DouDou, habituating them to their new environment and making sure they felt safe and comfortable. Jean Aime will stay with the youngsters throughout their two- to three-month quarantine period to help ease their transition.
The morning after their arrival, Jack and DouDou seemed to be altogether different chimps. They were playing with each other and displayed more confidence. They seemed to feel secure with Jean Aime and were more at ease now that they were far from the horrors of the past.
To help Jack and DouDou settle into their new home and to ensure that the Tchimpounga staff is always ready to respond when traumatized chimpanzees arrive, please make a gift to the Jane Goodall Institute today.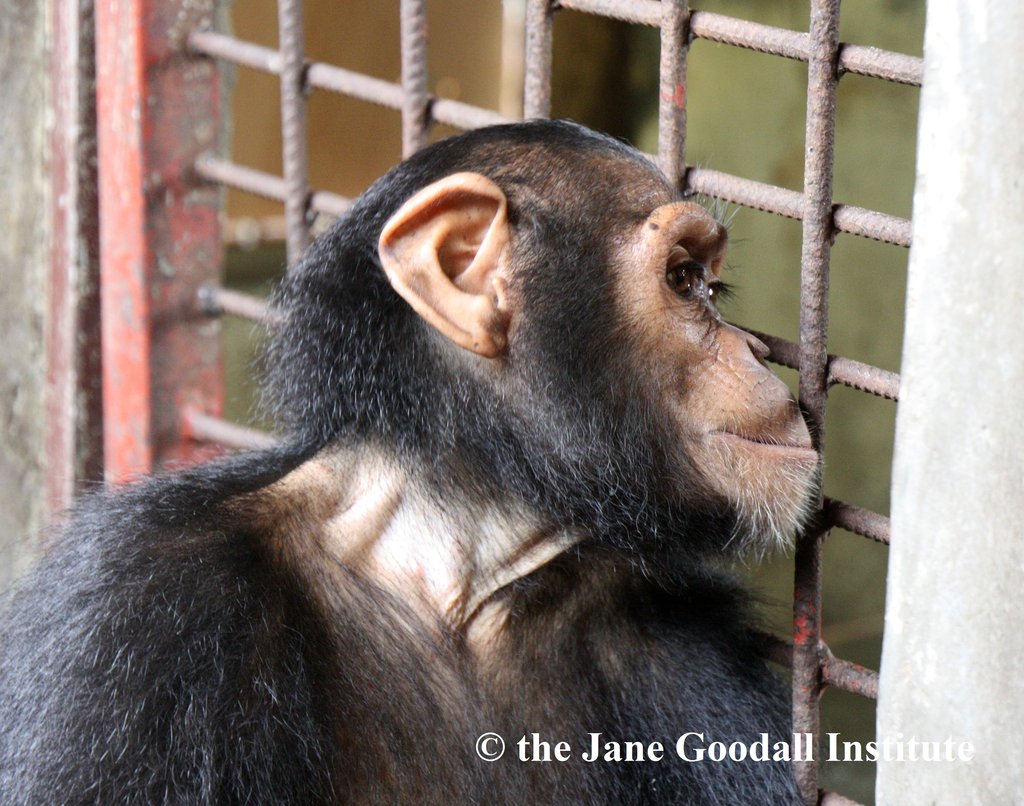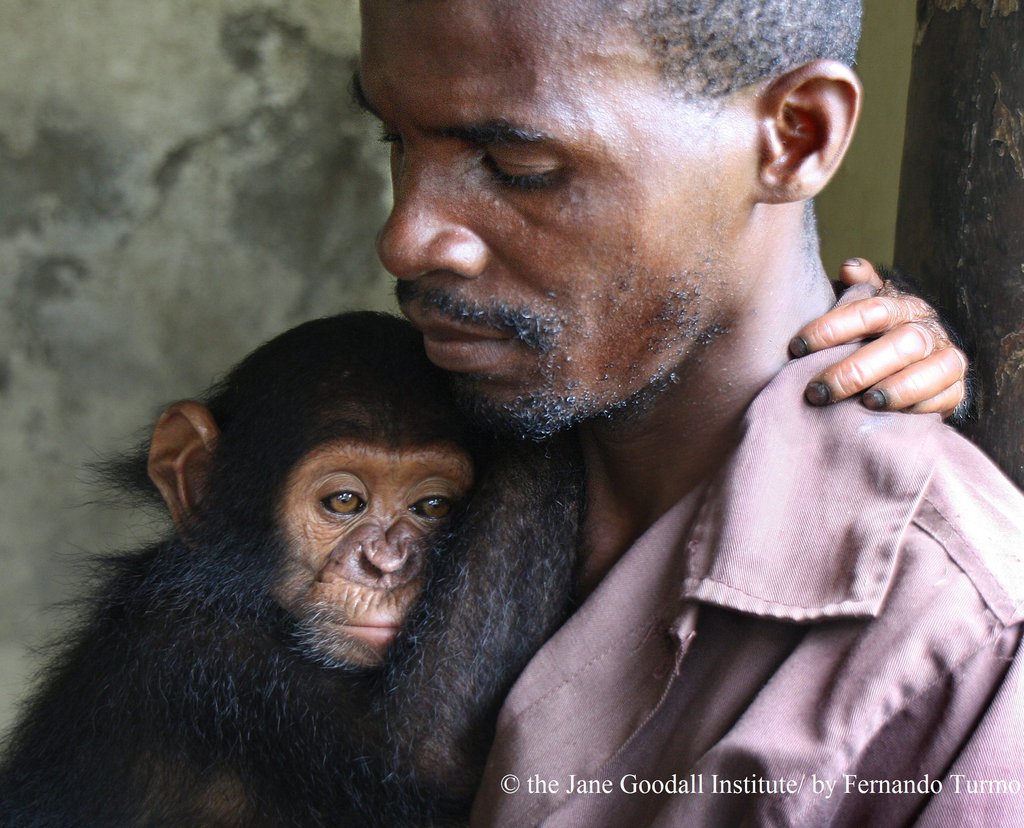 Links: