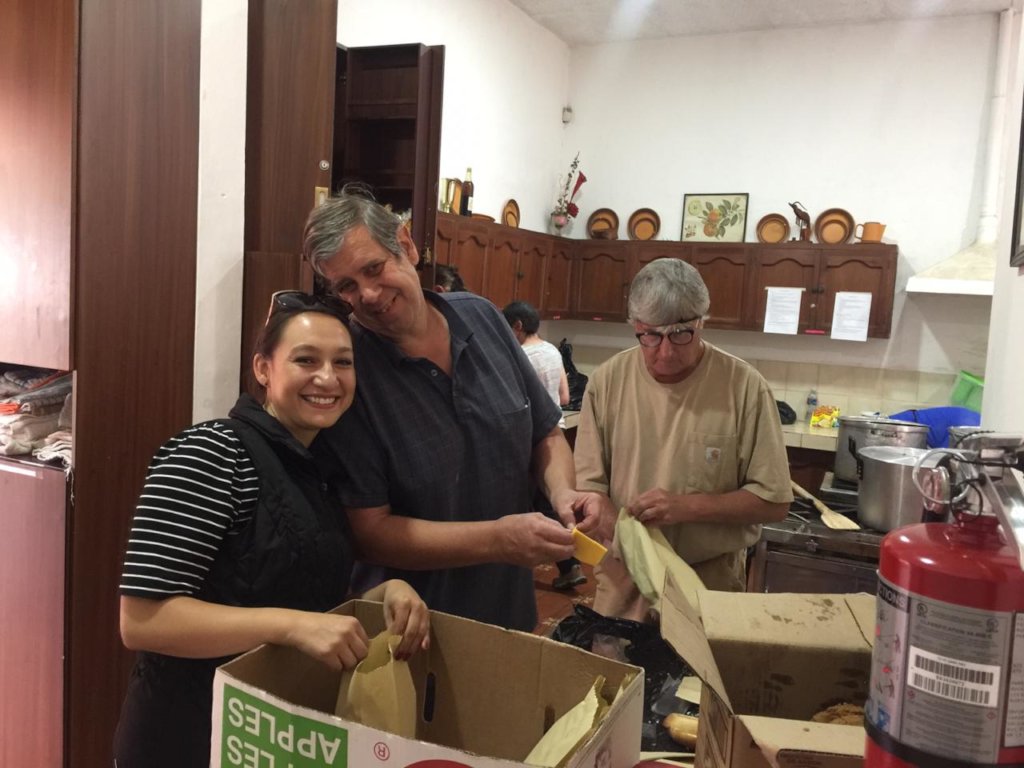 During this past few months Sustainable Cuena has been serving meals to 160 Venezuelans and has been able to offer lunch 5 days a week.
Thanks to you we have been able to grow and maintain this projects beneficial for hundreds of refugees who come to Cuenca looking for a better life for their families.
Sustainable Cuenca not only provides lunch for venezuelans, our volunteers make sure everybody who attends feels welcome and in a safe place, all of our beneficiaries are always happy to come and talk about their day, sometimes besides a full stomach they need a word of encouragement and a hung to continue with their day to day activities.
You are giving this families the opportunity to look for a better future and you are also giving them back their hope in humanity most of them have lost due to the rough reality they had to face back home and coming to Cuenca.
You are the main heart of this project and we are honored and grateful for your trust and support.
We are currently focusing on working with volunteers committees that will be in charge of different areas and a nutritionist will guide us on how to serve a nutritious affordable lunch.
We have grown tremendously and now is time to focus on different ways to make this program stronger, stable to continue growing with time.
Please stay tuned for the upcoming great news and updates we will have.
We will also publish our first annual report, we will share it with you as soon as it's ready!
"My wish for you is that you continue. Continue to be who and how you are, to astonish the world with your acts of kindness"
Big hugs,