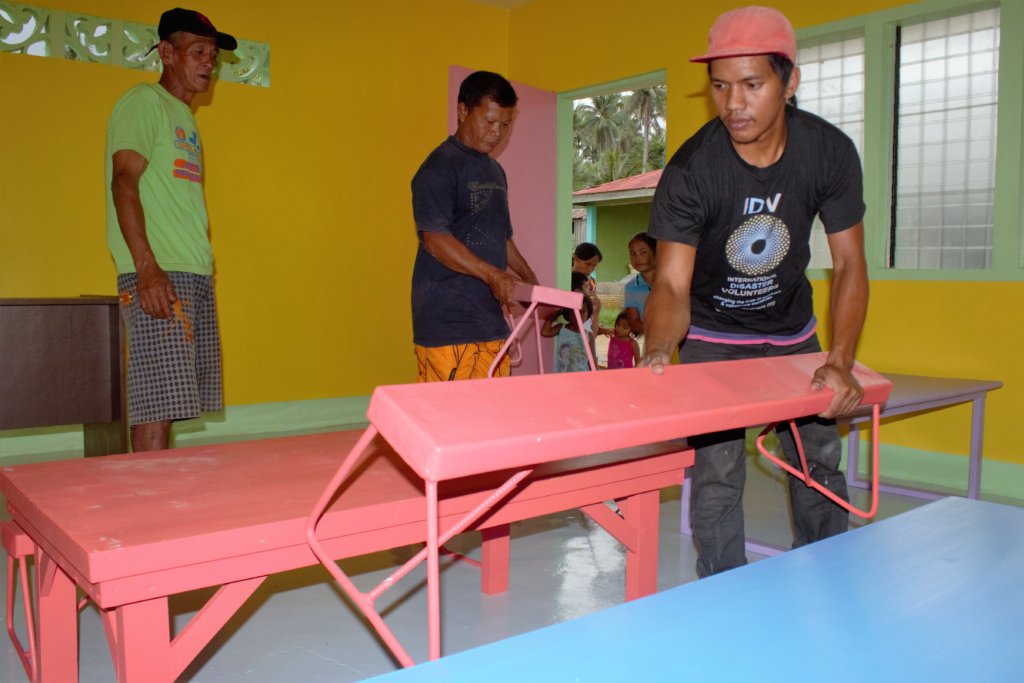 Thanks to your fantastic support we're continuing our vital work helping families recover from typhoon Haiyan.
In our previous report we described how our local Project Manager Siggy had been working with some of our amazing local partners in Tacloban. But while we love these partnerships, we've also been getting a bit restless to undertake more construction projects in some of the still under-served rural areas outside of the city.
Siggy explained the needs to us as follows:
"In the months of March to April I have been roaming around the region to see the updates of the rehabilitation on the affected community especially into the higher lands.
What I have seen makes me sad.
It has been over two years since typhoon haiyan pounded Visayas, but some areas in Leyte received less help. In general all the urban area were given Aid from different NGO's and the National Government, but some of the rural barangay still had to suffer.
According to one local official they often apply for aid, but to be able to become beneficiary [it seems like] they have to win the raffle. The most who benefited are the community found in main town, much less in the interior/highlands community.
While scouting these rural areas Siggy came across many communities that still need help to recover from the typhoon. One of these was Matin-ao, which is in the municipality of Burauen, southwest of Tacloban, in the province of Leyte.
Their daycare centre was devastated by Typhoon Haiyan - it completely lost its roof, as well as all of its education materials and furniture. But the community's remote location meant they'd sadly received little help before our arrival.
Most of Matin-ao's residents are poor, and struggle to survive by farming coconuts and root crops. And the ongoing loss of their daycare meant that local children were being further disadvantaged from a young age, by missing vital opportunities for play and early learning.
Because of all this we were really keen to help. And thanks to some amazing donations received earlier in the year, we were able to make an immediate start and impact.
We've replaced the lost roof, and also all the doors and windows to make the building watertight again. We've also repainted the centre, and both repaired and provided new furniture.
The newly refurbished daycare is already looking amazing. But we'd also like to provide toys and learning materials if we can. If you're interested in supporting this additional work at Matin-ao daycare, then please also see our education specific Haiyan project on GlobalGiving.
In future months we'll be considering folding this general project into that specific one. So, now's also a great time in general to check out our education project.
In all cases, thank you so much for all you've done to help families recover from typhoon Haiyan. If we do decide to combine our projects, we'll send further updates before doing so.
As always, if you ever have any questions, please don't hesitate to email Andy@IDVolunteers.org. I would be delighted to hear from you.
For more updates about our work please like us on Facebook or follow IDVExec on Twitter. You can also email Andy is you would like to be added to our direct mailing list.
Also note that IDV is now also fundraising on GlobalGiving to increase its overall capacity to help disaster survivors. This is a great way to get involved with our other work around the world.