Project Report

| Jan 22, 2019
18th Report on Rural Teacher Trainings in Myanmar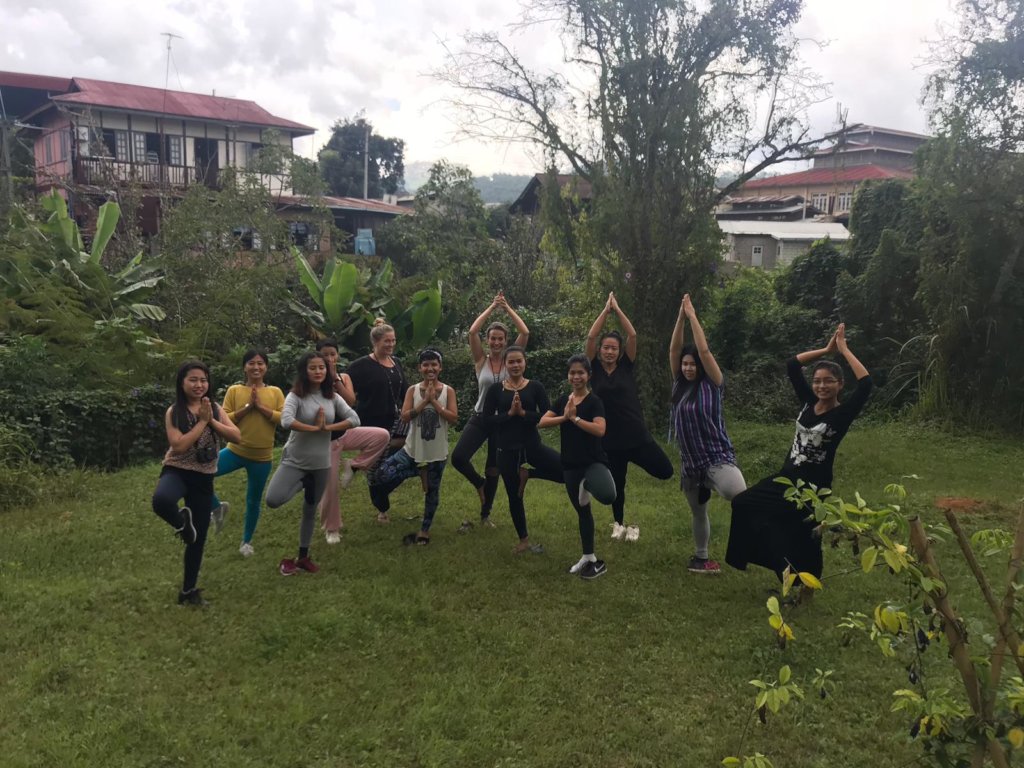 Dear Friends and Family
We are happy to share our latestest news with you from Myanmar. As some of you may know, the base for all of our work here in Myanmar is our home in Kalaw, where we also house the Sprouting Seeds Learning Centre, (Cafe, Bakery, Eco Shop and Yoga Studio) all as a Training Centre and home for our family.
Unfortunately, the house has been sold which has been our home base for so long and we have to move everything out by the end of February. Although this puts extreme pressure on us, we are excited to share that we have already found a new place to move the projects.
The new property has a large 3 story building and lots of space around the property. We are so excited with all the new space and potential, we will be able to grow all areas of our projects over the next 2 years!
Our focus for Teacher Trainings this coming year will be on training a group of young teachers to become Yoga Instructors. Back in November together with another group we were able to host a 10 day Yoga and Trauma Healing workshop here in Kalaw. The girls came from all over the country and 4 from Kachin State and in the IDP (Internally Displaced People) camps.
With the new space we will move into in Febraury we are excited to be able to start hosting our teacher trainings at the new project. We will continue our work with these girls that have already joined the first training and invite more girls to join in to become trained as yoga instructors.
Besides yoga training, we also will be focusing on several practical life skills training for teachers which they can bring back to their villages and schools. Some of the workshops we have lined up include; solar food dryer, mushroom house, handicraft and more trainings.
We have a busy few months ahead of us but are excited about all the new potential we have with the new property.
We look forward to sharing news of more teacher trainings with you over the next few months.
As always we are greatful for your support!