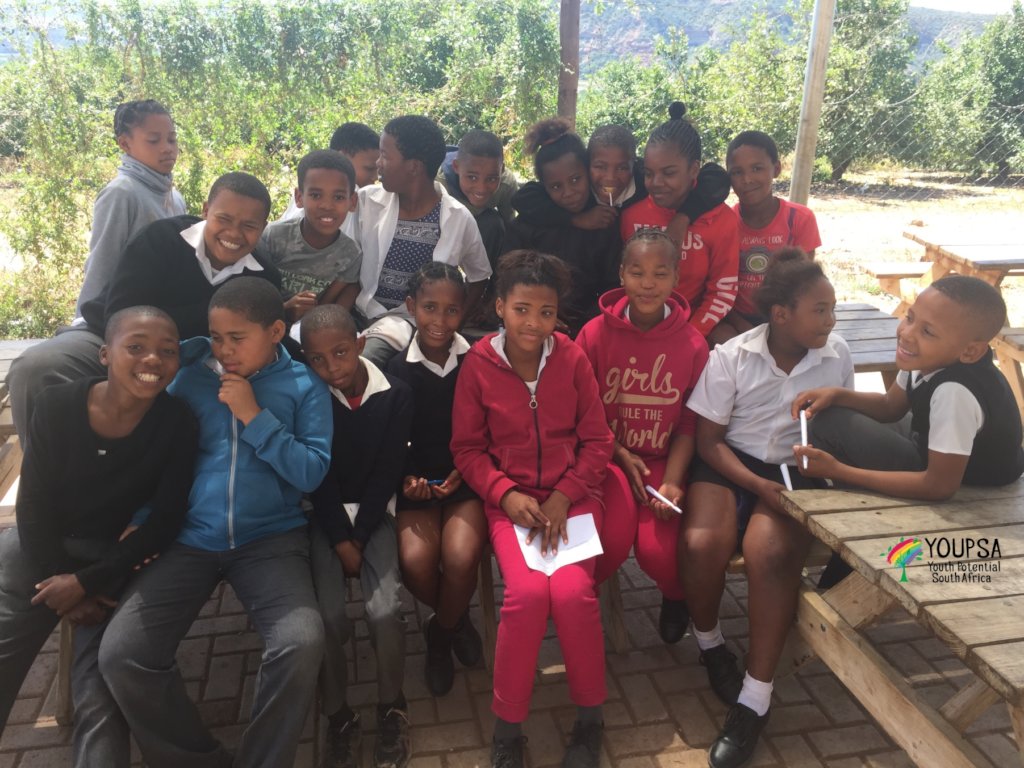 Dear YOUPSA Friend,
Thank you for your kind contribution to our computer campaign. We so value your care and support.
If you were to ask any of the children here, have they ever used a computer, 98% of them would answer 'No, never'. Would they like to learn to use a computer? 'Of course! We would absolutely love to!'
The children are not exposed to computers or the internet neither at school nor at home. Families just would not be able to afford a computer, and the high cost of data in South Africa prohibits the vast majority of people from utilizing this tool.
We are still fundraising with the hope to achieve our goal before the end of the year so that in 2020 our children can experience the benefits of technology for the first time in their life.
Here is some other news you might enjoy:
YOUPSA's Grade 5 kids requested to be in the newspaper to let people know what they have to say. Three newspapers picked up their story - 'The Herald', 'Our Times' and the 'Kouga Express'.
Here are some excerpts:
Ronaldo Mandeka said: "We so love the stories in the books we read together because we learn many things and they are fun. The books 'Night Becomes Day' (by Richard McGuire), 'Whistle for Willie' (by Ezra Jack Keats), 'A Beautiful Day' (by Elana Bregin) and 'Die Seekoei Wat Gelukkig Was' (by Rachel Elliot) were some of our favorites this year."
George McGuire said: "We like to think about the stories and the things they teach us."
Lorenzo Blou said: "In our school there is no reading for pleasure, only text books."
Theoline George said: "Some of us are concerned that many of our friends in the school still cannot read and we are trying to help them. Reading makes people happy!"
The children experience daily challenges, both at home and at school. Here are some of the things they said that are worrying them:
Cedric Booysen said: "We worry about others bullying us at school, there is a lot of bullying among children."
Ronaldo Mandeka said: "I am worried about being threatened" and "I am scared to break a window and receive punishment."
Gaudencia Taisepi said: "At home there is fighting and I am worried to get a beating. It is not peaceful in our area."
About YOUPSA's presence at their school:
George McGuire said: "We feel happy and excited when we see YOUPSA because we learn so many new things with them every time. We love that."
Rockzan Schoeman said: "YOUPSA teaches us how to work together, like a team."
Roseline van Rooyen said: "We learn that maths can be fun, they make it easy" and "We really enjoy when they do art with us."
Christopher Joka said: "They care about every one of us.
YOUPSA's programmes are successful because children actively participate in the learning process and feel safe and supported. We have been with this Grade 5 group since the beginning of their Grade 4 year. They are a very special bunch of kids with bright minds and warm hearts. These kids so value when taken seriously and being heard.
You can read one of the 3 published newspaper articles HERE
We will keep you updated.
Wishing you a wonderful Christmas and best regards,
from the YOUPSA Team