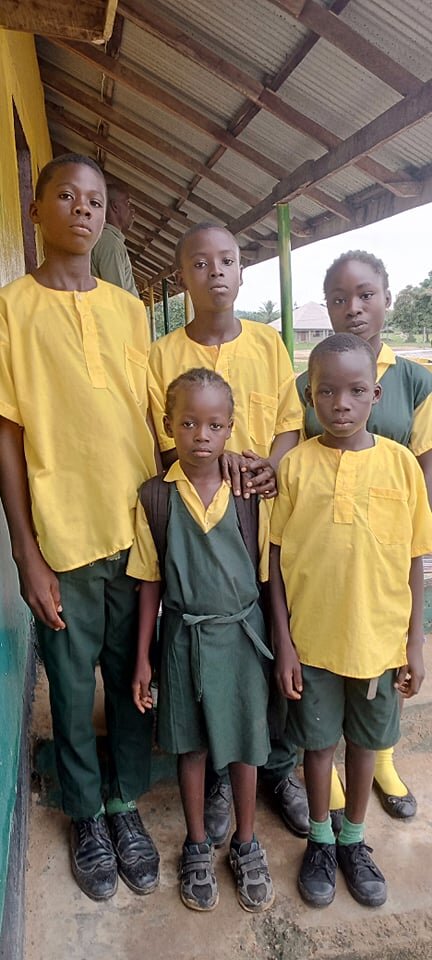 It's has been eight years now since Tina's parents died from Ebola in Suakoko Bong County at the ETU. We are thankful that we have had the opportunity to give Tina and her siblings hope through the support and sponsorship GlobalGiving and Dough.
It has been difficult for these kids since the death of their parents and Christina who read about them in the New York Time contacted me and started supporting them and took her own life. When this happened the kids lost hope but I was able to get back to Christina's husband and he has promised to stand up with us to continue the support of these kids educational goals.
Tina finally graduated from the Kindergarten last Sunday in the Totota, Bong County from the Lutheran High School. Educating Tina and her Siblings has been a long journey and interesting. We are proud to see that they are claiming their educational ladler gradually, especially Junior who told the New York Times Journalist that he wanted to go to school and become a medical doctor. Junior believed that his parents died from Ebola because Liberia has a limited number of doctors.
The kids were five, and a snake bit one of them after she went in the bush in search of wide fruit, and she died, the oldest one of them ran away from the village at the age of 14 and we have tried to seek information about her but no result. We have decided to remove these kids from the Village to move them to Monrovia or Gbarnga where we will be able to interact with them and give them our support.
We need your support to help us find an apartment, food, healthcare, clothing and salary someone an elderly person female who will do their cooking and cleaning up.
We are grateful to our donors, friends, supporters and the GlobalGiving team for the love and support toward these kids and thank you for the hard work you are doing in the lives of these orphans' kids in Liberia.
School is reopening in September and we will need your support to enable us to get the educational needs for these.
We are recognizing your hard work and we believe that together we can achieve much in preparing the future of these kids.
Thank you again, you are making a difference and we want to say thank you very much for standing with us to see the future of these protected.