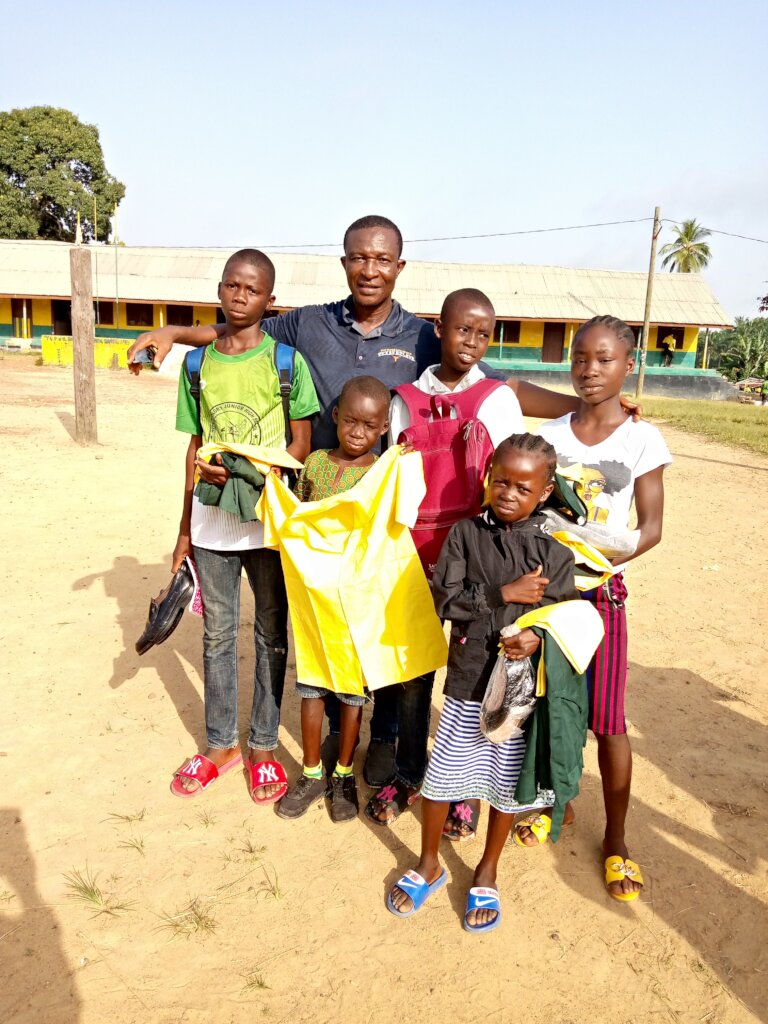 We are grateful that you put a smile on the face of Junior and his siblings. In 2014 was the first Ebola survival from the ETU at the Phebe Hospital in Bong County and when the New York Time Journalist interviewed him, he said that his desire was to go to school. During that interview Junior told the Journalist that he wanted to become a medical Doctor to be able to save lives in the future in case such an epidemic takes place again because he believes that Liberia has a limited number of medical Doctors that's the reason his parents died. By that time, Junior was 8 years of age and he had never had a classroom experience and his greatest desire was to go school but his parents could not afford to have him and his siblings in school.
This young man interviewed was read by an American's woman in the US, she was touched and she started to research on the Internet to find him. She came across me and I was able to find these kids and she had a great desire to support Junior and his siblings' education. The first thing she did was she sent food and clothing to me to deliver to these orphans and afterward she started to provide for their education, medical, food and clothing but unfortunately, she took her own life away in August 2020.
When I got the information, my heart was broken and I began to worry about the future of these young people but God saw the sorrow in their hearts and He intervened. I was able to get in touch with their late support husband who has agreed to continue to support their education.
Both parents were killed by Ebola in 2014 leaving behind him and his four siblings. In 2019, one of Junior's sisters was killed by a snake bite after she had gone in the bushes to find wild yam for food and the other sister Mary left their village and went to a faraway village and I have been told that she now has two children.
I want to use this opportunity to thank our special donor who always remembers to donate to help these kids. Thank you so much and you are making a difference.
I also want to use this opportunity to appeal to other donors and goodwill people to kindly join us in providing support for their kids, especially food and clothing they really need your help. Junior is currently in the 8th grade and he is still determined to achieve goal.
Junior and his siblings live in a family who have over 5 children, and he is unemployed so it is a great challenge for him to provide adequate food for the entire family so life is difficult for these kids. Whatever amount you can donate will help these kids. They need around $100.00 per month and other emergency funds for medical care just in case something happens.
We want to thank you for taking your time to read about Junior and siblings and it our prayers that you will be touched and be a help to them as well.
Many thanks to our especial donor and we say that you are making a difference you can be proud of yourself.