Dear Friend of the Gila Herd,
The Gila herd, which Return To Freedom rescued in 2017 from a troubled living situation, are still substantially with us these five years later. What we thought to be a brief stay has turned into a permanent home, and that's fine with us. Taking them in greatly increased our expenses, and we've only been able to serve them with the help of many kind people who love, value and respect them as we do—including you.
The Gilas who are at RTF headquarters in Lompoc, CA, are there for more specialized care. As horses kept at our satellite locations age and acquire special needs, we bring them in closer to us to keep a closer eye on them.
The Lompoc Gilas—
Thor and Company—Thor is 22. Always calm, no matter what is happening around him, he has been an invaluable educator to two young stallions, Cole and Little Ears.
Cole, six, is a shy, stunning coal grulla stallion of the Spanish Iberian type. He and Little Ears have grown up together. They are short but strong, and remind us of the horses on the Mongolian Steppes!
Little Ears, six, is a bay dun stallion, dominant and very competitive with other males. He patrols his fence lines and burns a lot of energy.
The "Special Needs Three"—

Isabella is 12. In 2016/17, Isabella was one of 903 horses impounded by the state of South Dakota. She was extremely undernourished and struggling to survive in the heavy winter. She was nursed to health by a volunteer and then sent to RTF's sanctuary in Lompoc. She continued to have problems gaining and maintaining weight and suffered from chronic ulcers and diarrhea.
She. along with Aragon and Watcher, were kept together in a large corral area for special feed and care. But after a few years of diligent special care by RTF's equine team, Isabella, Watcher and Aragon were released into a pasture with seniors and other special needs horses.
Aragon is six. Before she was even a year old, this filly nearly died. Freezing in the South Dakota winter, undernourished, her tail was frozen solid. During rescue efforts, she was scheduled to be euthanized, but a devoted volunteer took her to Arizona and nursed her back to health. Aragon is beautiful, friendly and loves attention. She is now living happily in the hills at RTF's Lompoc sanctuary with her friends, Watcher and Isabella!
Watcher was also rescued by RTF with over 116 other Gila horses in 2017. He was gelded and later taken to RTF's sanctuary in Lompoc, CA for special care. He suffered from chronic diarrhea and had a hard time keeping on weight. Extremely alert and beautiful, Watcher assimilated well with Aragon and Isabella, and now sticks close to them.
The really great news is that all three have maintained their health, and are now out in the rolling hills with the front-hill herd!
As well as the Gilas at our headquarters in Lompoc, CA, the 62 herd members who had been boarded at a satellite ranch in Northern California, cared for by our Ranch Manager, Jason, were recently moved to another boarding facility up north. They continue to do well there, thanks to our friends at Dreamcatcher Sanctuary, who have allowed them to be housed on their rangeland.
Looking ahead, there are a few very senior Gilas in the herd who may drop pounds this winter, so we are adding alfalfa hay to their feeding program to keep them at a good weight.
Speaking of hay, this is a particularly challenging time—hay prices have exploded in the past year by 41%, and to make things worse, it's even harder to find. There is more competition globally than before, so we are challenged more than ever. As in all negotiating, having the money in hand to bargain gets us the best deal possible. We really need and appreciate your help to meet these skyrocketing costs! You can't know how much your generosity is appreciated and needed, especially now. RTF does many things to help horses, but feeding them is #1!
Thank you for sticking with the deserving Gila Herd—they lost so much, but thanks to caring people like you, we have been able to give them a happy life in spite of how human needs and politics have taken away their original home.
To the Wild Ones, and those who stand with them—
All of Us at RTF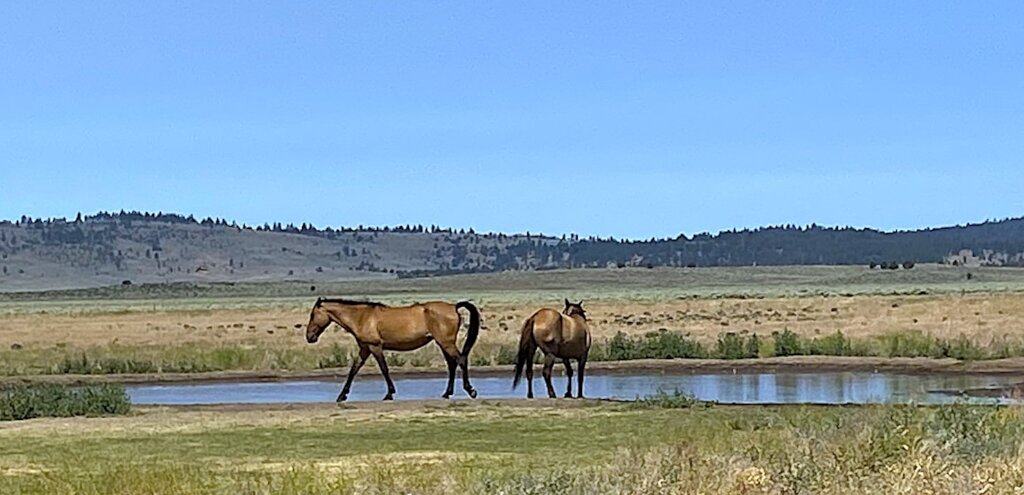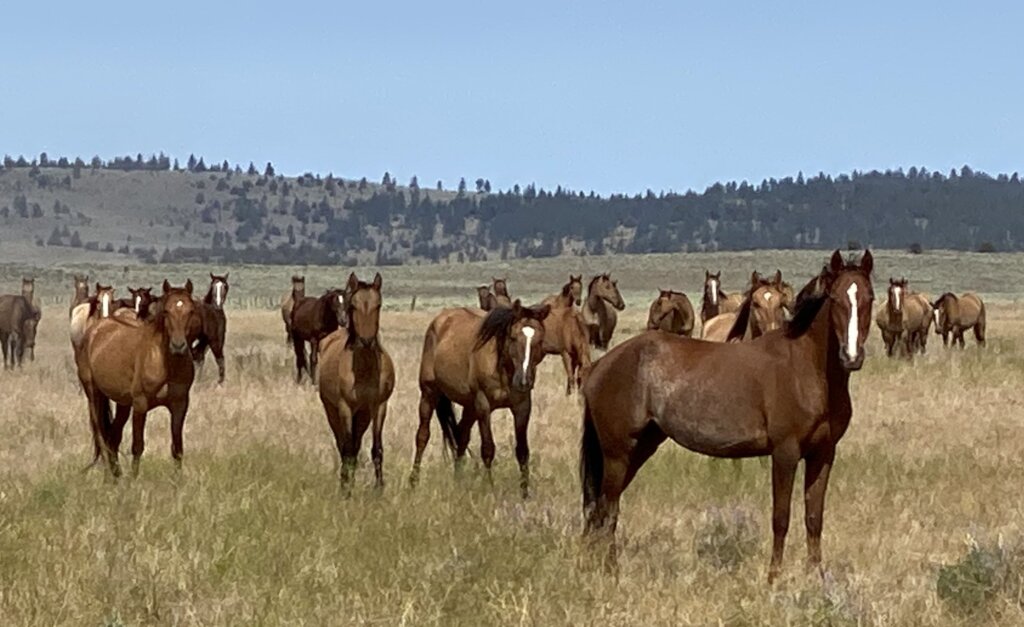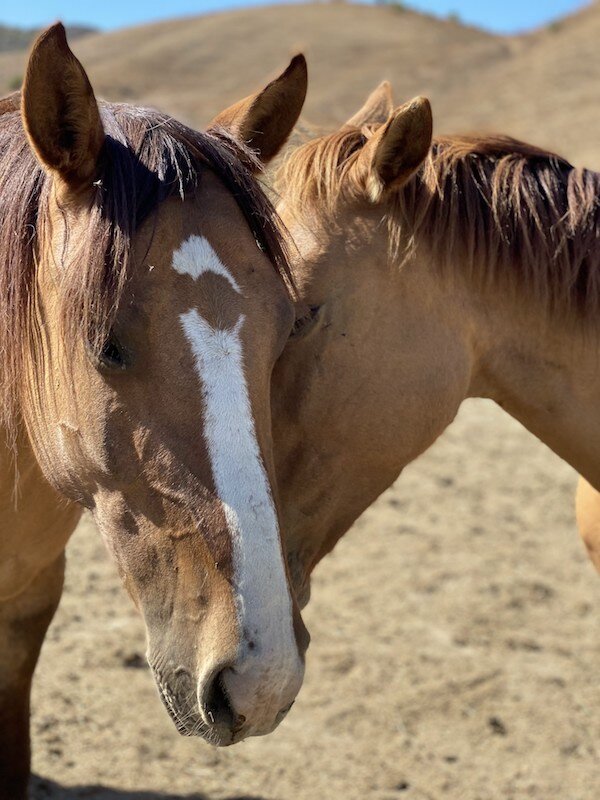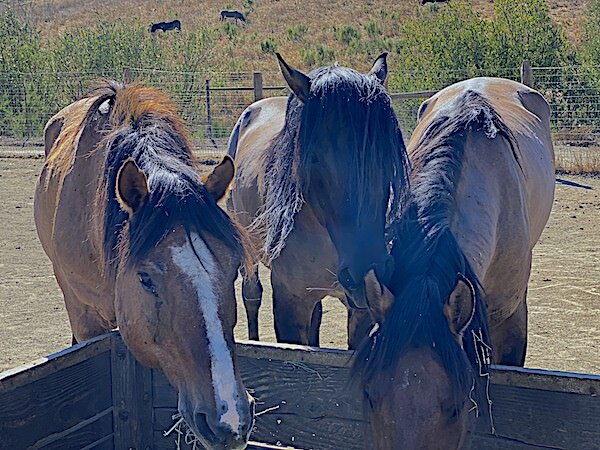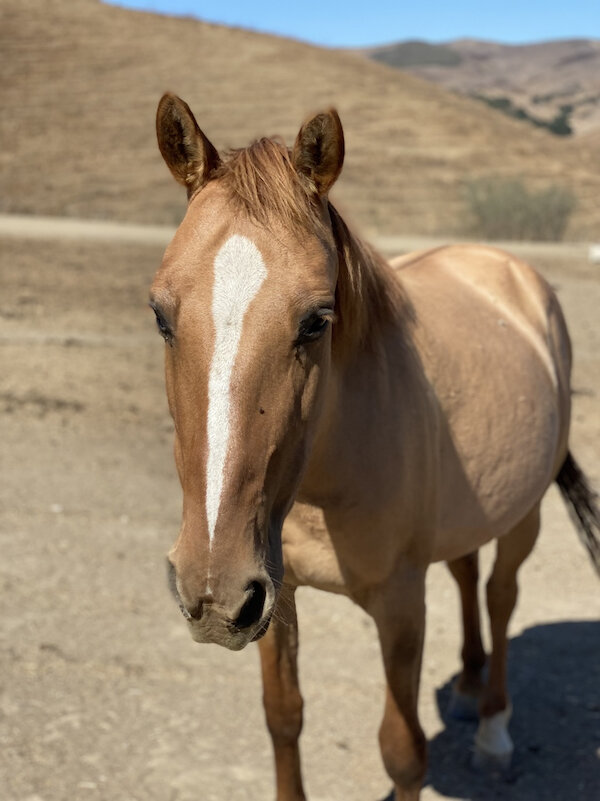 Links: