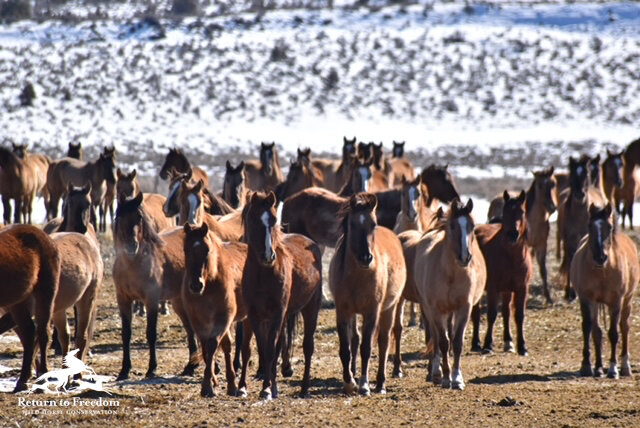 Dear Friend of the Gilas,
As someone who has helped care for the Gila herd, rescued by RTF in 2017, you are a permanent part of their herd history, and the reason they had somewhere to go when they lost their previous sanctuary home in 2017.
At present, there are 11 Gilas at our headquarters in Lompoc, CA. Four are here because they were not doing well in the larger herd, two are younger stallions and five were younger colts brought down to Lompoc for gentling and adoption-—Bandit, Nathani, Casey, Jaden and Seven are waiting for their forever safe homes. The 62 herd members who had been boarded at a satellite ranch in Northern California, where they had been cared for by our Ranch Manager, Jason, were recently moved for now to another boarding facility up north.
Although RTF uses a non-hormonal and reversible birth control regimen to keep our sanctuary population stable, a few mares prove to be non-responsive, and so there is the occasional beautiful foal who joins us. When these foals are no longer as dependent on their mothers, some of the friendly ones undergo some gentling and training to make them candidates for careful adoption.
One of RTF's part time trainers, Thomas Smittle (Native Horseman), worked with five Gila boys consistently for a few weeks to this end, and they learned a lot very quickly. Haltering, tying, leading, picking up feet, and learning about saddle pads and ropes will allow them to interact safely with their eventual new guardians. They are far from trained, but they are on their way.
As we just mentioned, we are pioneers in a form of birth control which does not change herd behavior and which obviates the necessity of most gelding to control the size of our horse population.
Here is a short recent report from our RTF Biologist, Celeste—
"The 62 Gilas spent the winter in Northern California, in the sagebrush hills of a ranch south of Alturas. It was a mild winter, but snow did fall and the herd seemed to enjoy playing and rolling in patches of snow. A week ago, I ventured to the ranch to administer an immuno-contraceptive vaccine to the mares (PZP), and to check in with the ranchers overseeing the day to day care of the horses.
"We started the work day with updates about the herd and which pastures they could utilize as the winter snows melt away and portions of the ranch difficult to access during winter become available again. The horses had been brought down off the hill pasture to an area near the barn. A happy crew of local ranchers helped me quietly move the horses through narrowing alleyways and into a livestock chute for thorough examinations and safe hand-injection of the vaccine...
"The Gilas' coats were fuzzy, but I expect soon they will be slick and shiny. Everyone was energetic, alert, and had a healthy weight. Some of the young colts were beginning to get a bit rowdy out in the pasture, playing and (play)"fighting" with one another, then chasing one another through the mares and older stallions. A few of the foals from years ago, perfectly proportioned when they were born, were leggy and awkward looking. They'll begin to fill out and mature this summer.
"After the horses had made their way through the chute, we let them stay in a large paddock with hay on the ground so that we could slowly walk through everyone and make certain all was well. Some of the older stallions are showing their age, moving a bit slower than they used to, or choosing to stay out of a fracas, but all in all, the herd looks as they always do: vibrant and strong and together. "
This is good news, and more evidence of the excellent care we've been able to provide to this rescued herd, thanks to supporters like you. We never expected the Gilas to remain in our family permanently, but we guess it was meant to be, and we're not sorry. What might have been a burden without so many caring people chipping in has instead been a rewarding experience for all of us, our sanctuary visitors and, of course, the Gilas themselves.
To the Wild Ones, and those who stand by them,
All of Us at RTF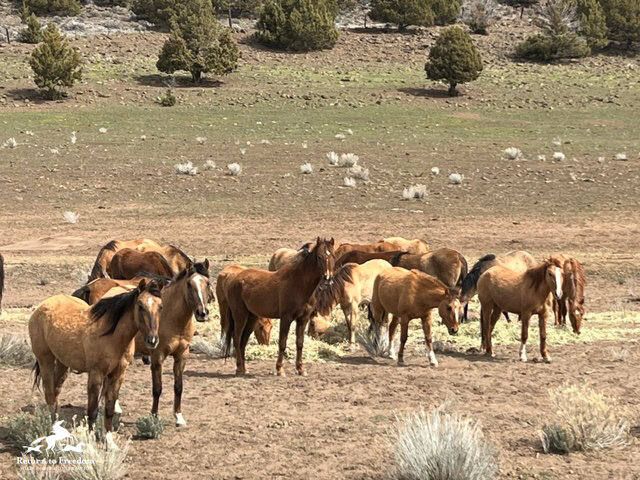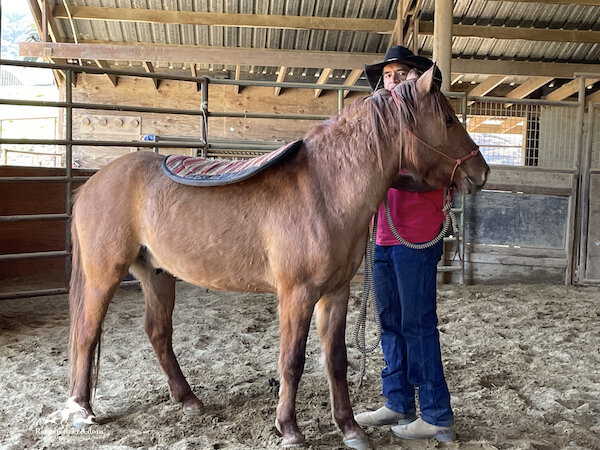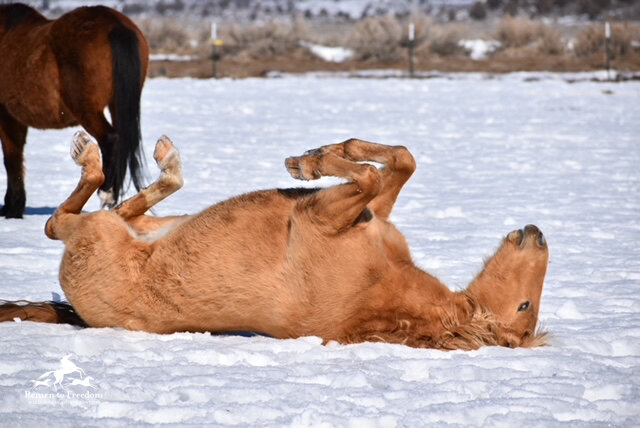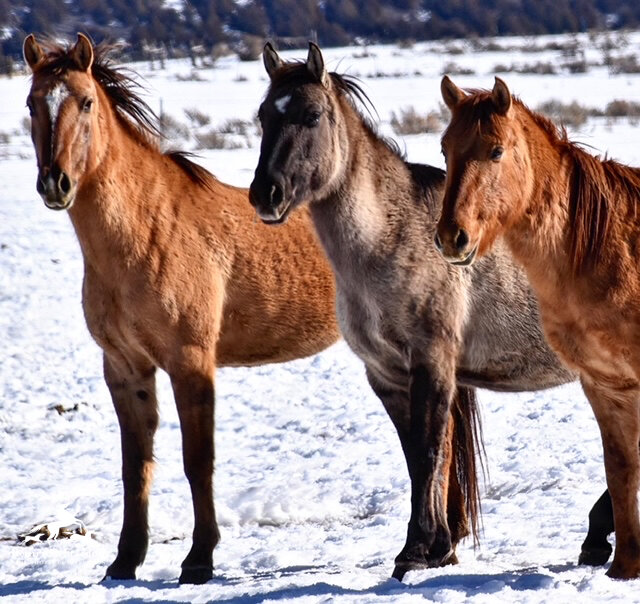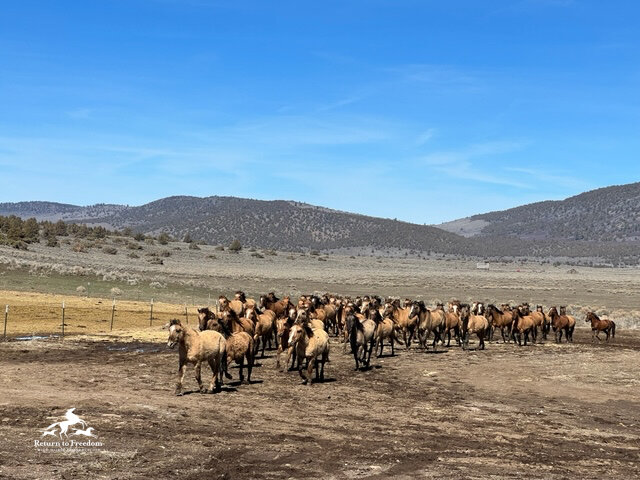 Links: