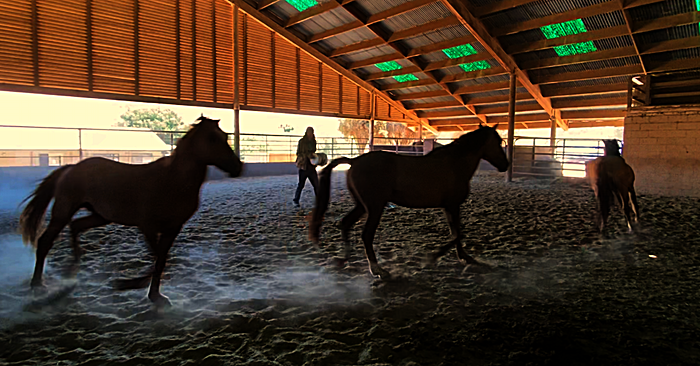 Dear Friend of the Gilas,
If you've been following the story of the Gila Herd, you know that Return to Freedom rescued 112 members, (several then pregnant!) of this herd in 2017 from a troubled living situation. This was an unexpected large expansion for our sanctuary, but fortunately you and our other supporters have come through consistently to help with their care.
The horses have travelled as needed for space and care, between spacious boarding ranches and RTF Headquarters, and some finally journeyed to the sanctuary in South Dakota which had originally agreed to welcome them in 2017, and whose circumstances required a delay.
At present, there are 11 Gilas at our headquarters in Lompoc. The 63 herd members who had been boarded at a satellite ranch in Northern California, where they had been cared for by our great Ranch Manager Jason, were recently moved for now to another boarding facility up north. This fully staffed situation freed Jason to return to Lompoc where everyone is very happy have him back. He works very hard to enrich the lives of all the horses and burros here, including the Gilas on site.
Here in Lompoc and at our other location, the Gilas are safe and not at the mercy of outside forces—here, they are a priority, not seen as in the way of the competing interests of the outside world.
At the ranch, five of the Gilas have been readied for adoption: Casey, Natahni, Bandit, Seven and Jaden. We have started to work on haltering with Seven and Bandit. Time flies—they are all turning five years old in the Spring. Earlier this summer, Navajo horseman and musician, Clayson Benally, worked with this playful bunch, using a drum to keep them focused and on the beat. The horses seemed to really respond to this! More recently, Native Horseman Thomas Smittle continued to work on halter training.
We hope you can visit RTF one day for a tour during which you can see the horses you help in person. In the meantime, we've included recent pictures of pals Isabella, 11, Watcher, 7, and Aragon, 5, having some lunch. It's difficult to get a picture without Aragon photo-bombing because she is extremely curious and friendly! There is no doubt that she is the leader of her little band.
Check out the photos of Gilas Natahni, 6, Casey, 4, and Jaden, 4. They are as rambunctious as ever!
The Gila herd were unexpected guests who immediately became beloved residents. Your help enables us to give them the happy life they deserve. There is no RTF without people like you,
To the Wild Ones and those who stand with them,
All of Us at Return to Freedom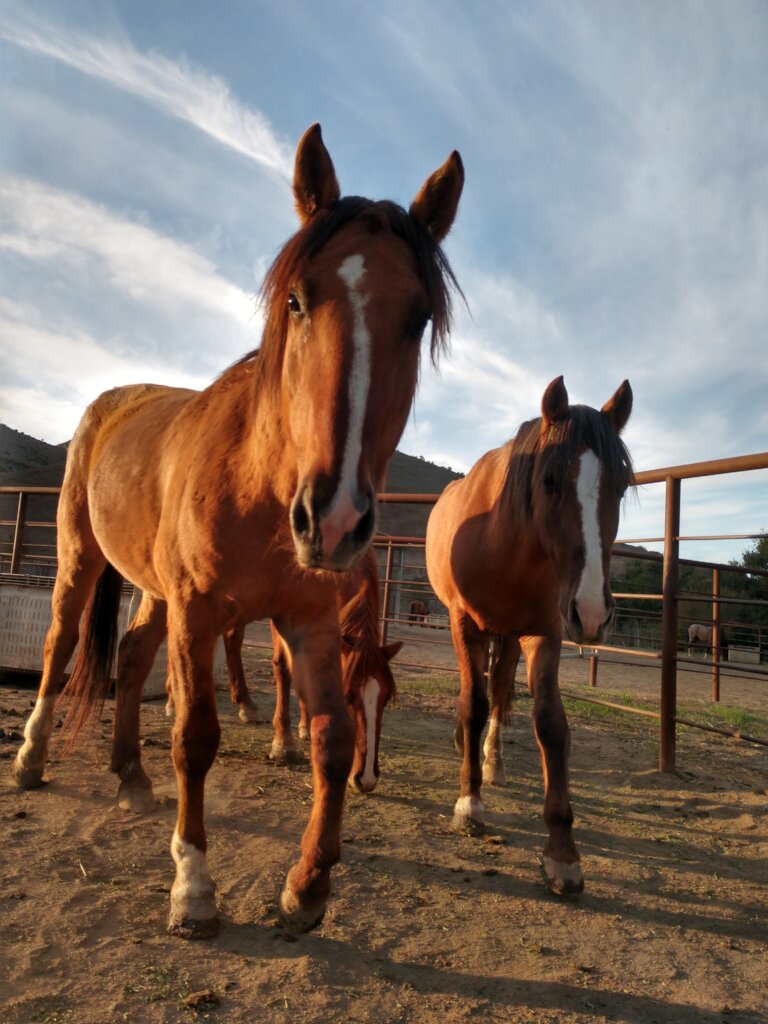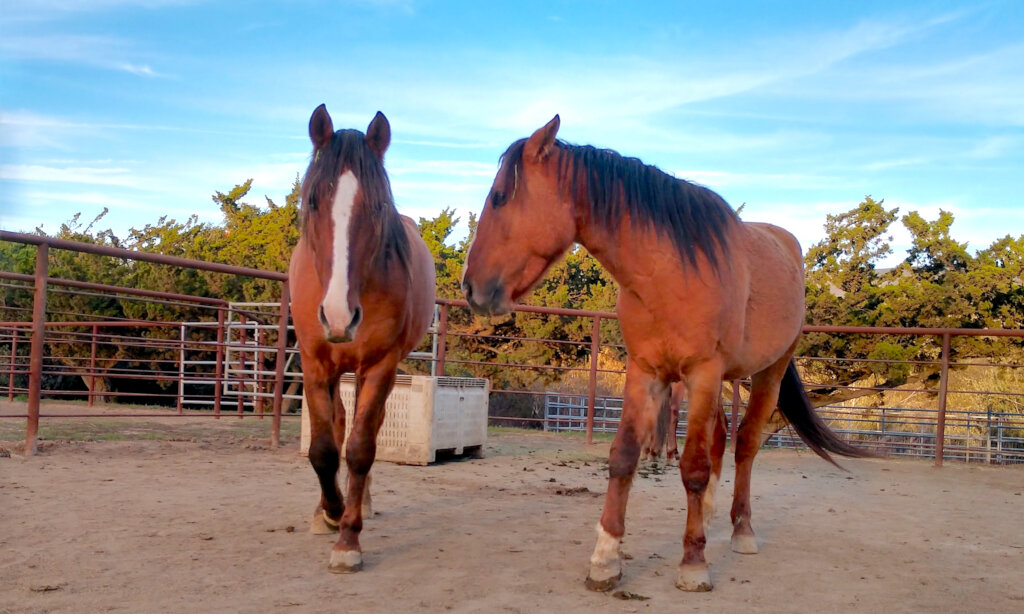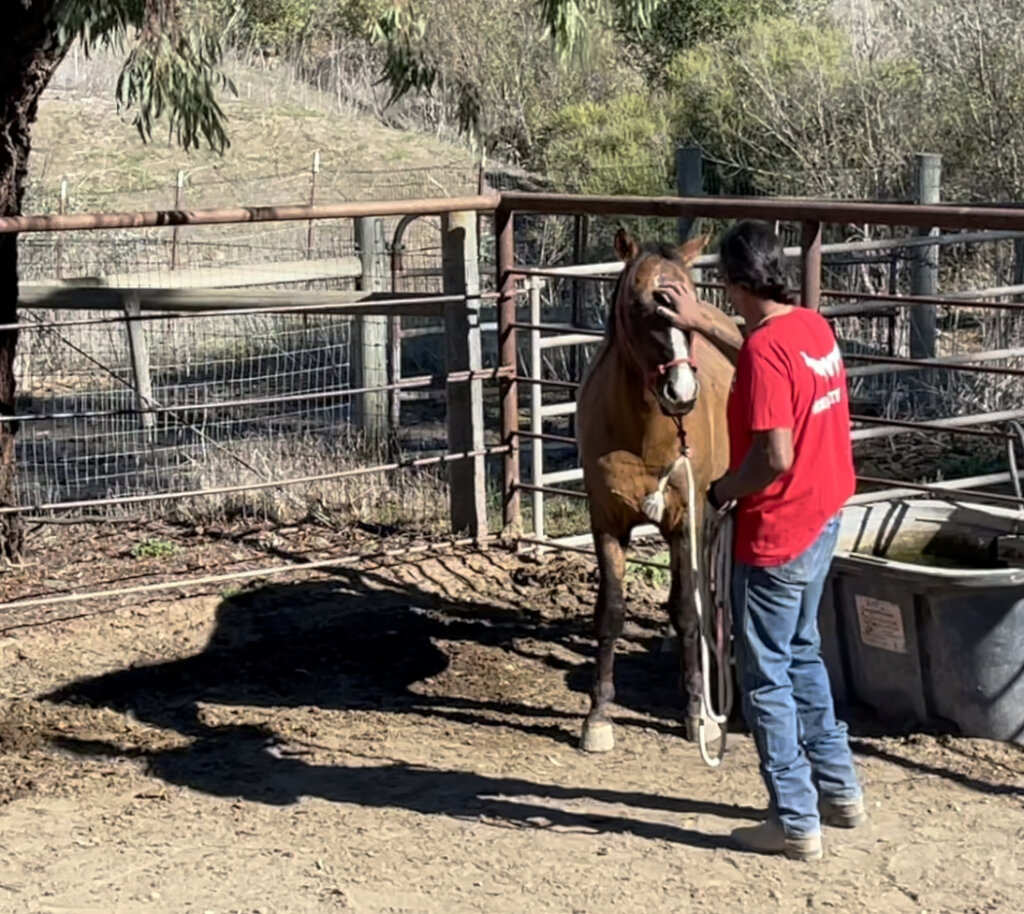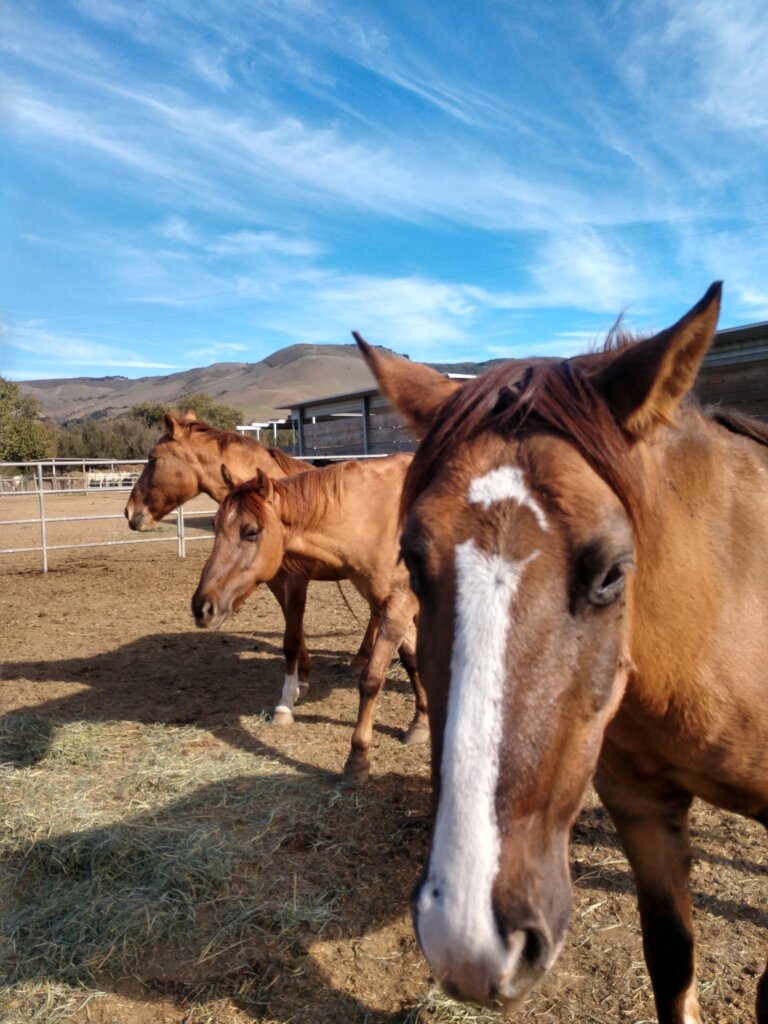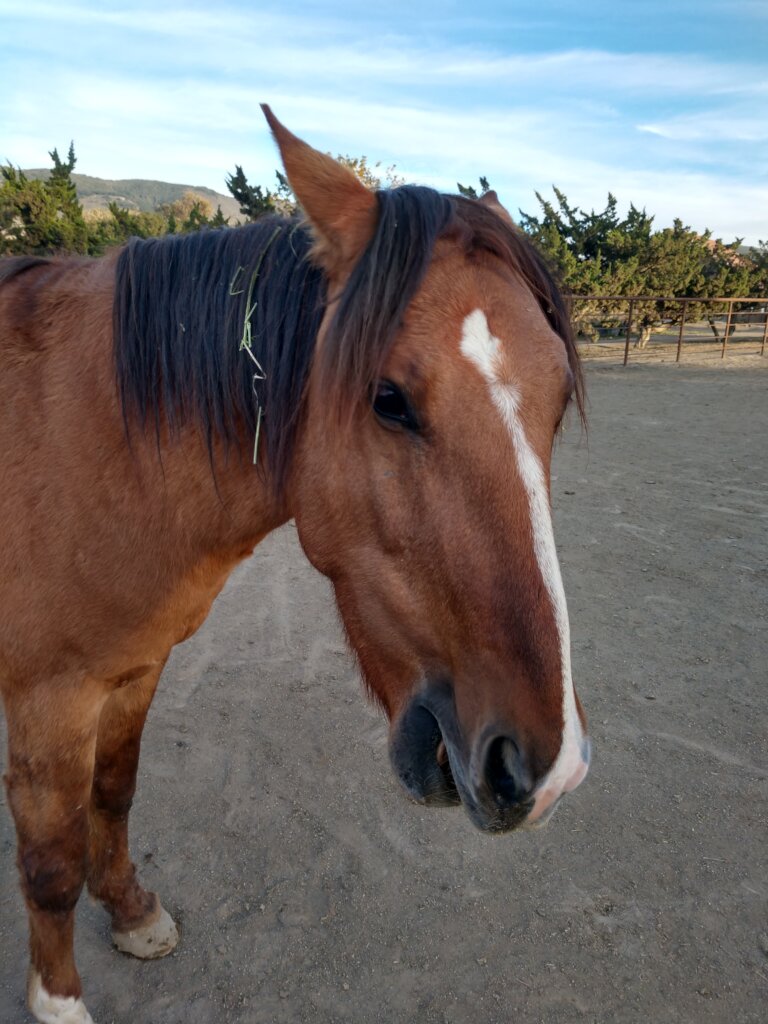 Links: