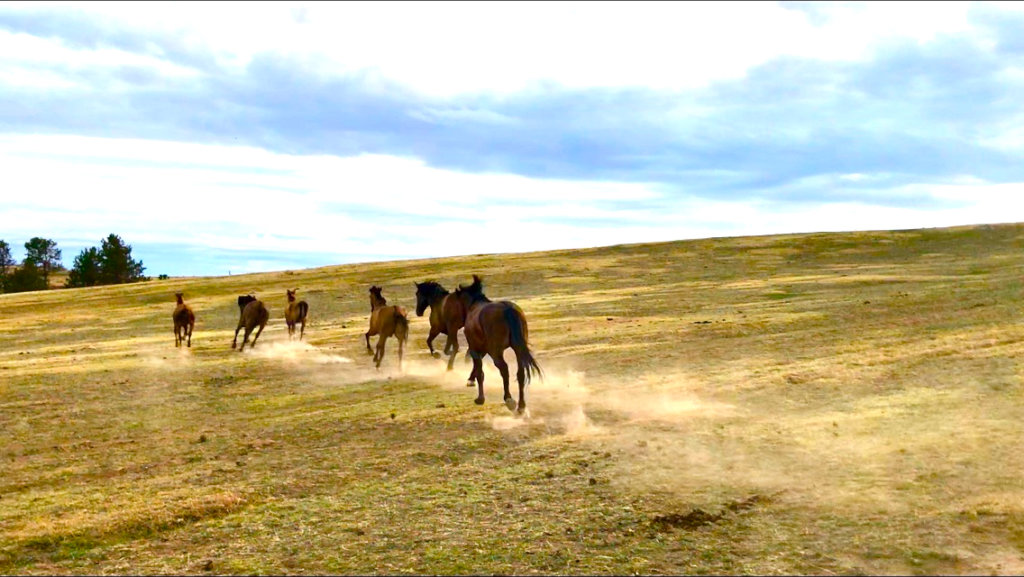 Checking in on the RTF Gila Herd on the move...
Dear Friends,
In 2017, RTF rescued 117 members of the historic Gila Herd from a troubled living situation to keep them from the auction and the kill pen. This was just one herd that was part of a 900-horse rescue led by Fleet of Angels, who worked hard with RTF and many others to ensure that all horses found a safe home.
The Gila herd is believed to be descended from the horses brought to Arizona in the 1600s from Spain by Jesuit missionary Eusebio Francisco Kino. The Gila herd was originally captured by the BLM in 2003 from the Painted Rock Herd Area in Arizona.
Return to Freedom and The Black Hills Sanctuary in South Dakota pledged to share the responsibility of providing sanctuary for the Spanish Gila herd, in an effort to maintain their bonded families and unique 13-generation-long heritage. In 2017, the Black Hills Sanctuary was not yet able to take in the Gilas, so the entire herd made the journey to Return to Freedom's leased pasture in Northern California, and has been protected and managed by RTF over the past three and a half years.
In 2019, the large herd sorted itself into two large herds. A bonded group of sixty-five horses were moved to a pristine private ranch. The rest of the herd remained on the leased pasture until Black Hills Sanctuary was prepared to take them on permanently.
Just recently, our colleagues at Black Hills Sanctuary were in a position to take the 51 Gila horses living on the property in Alturas, CA, to their forever home on 14,000 acres in South Dakota! A three-year-old colt named Bandit, and Thor, an older Gila stallion, will remain in Lompoc with a handful of other Gilas who live in our special needs /senior pasture. Thor is also a mentor to younger males, to whom he is a calming influence. Bandit is a three-year-old colt who will be gentled and available for adoption with a buddy to an approved home.
Return to Freedom continues to care for the now-66 Gilas at our satellite on a private ranch in Northern CA, under the expert care of our Ranch Manager, Jason, in addition to their counterparts who remain with us in our Lompoc and San Luis Obispo sanctuary. These past few months at RTF's far north satellite, a lot of work was done on Irrigation and irrigation system repairs, including pouring concrete and fixing broken valves to fix the irrigation system. Necessary improvements were also made to the chute used to hold horses for medical needs.
Under Jason's supervision, 58 tons of hay were cut, baled and stacked in the barn for winter. Four-plus acres of star thistles were removed and cleaned. Temporary fencing was continually moved in order to rotate the Gilas for grazing. Additionally, 1,600 feet of temporary fence was installed to improve grazing in another field. This ranch had no sunshine for nearly 40 days because of fires and smoke, creating very poor conditions for the pastures to grow grass, so we will have to begin to feed hay earlier than we did last year. The good news is we have already contracted the cutting and stacking of hay for the Gilas up there!
While we are so grateful to the Black Hills Sanctuary for being able to fulfill their pledge to provide refuge for half of the Gila herd after their rescue, it was bittersweet to see them leave. But seeing them kick up their heels as they unloaded at the Black Hills Sanctuary and galloped off to explore thousands of acres filled our hearts. Thankfully, we still have a total of 75 of our Gila friends in our RTF family, and with your help we will always ensure their safety and happiness. We at RTF are so grateful for your loyalty to the historic and beautiful Gila herd.
All of us at RTF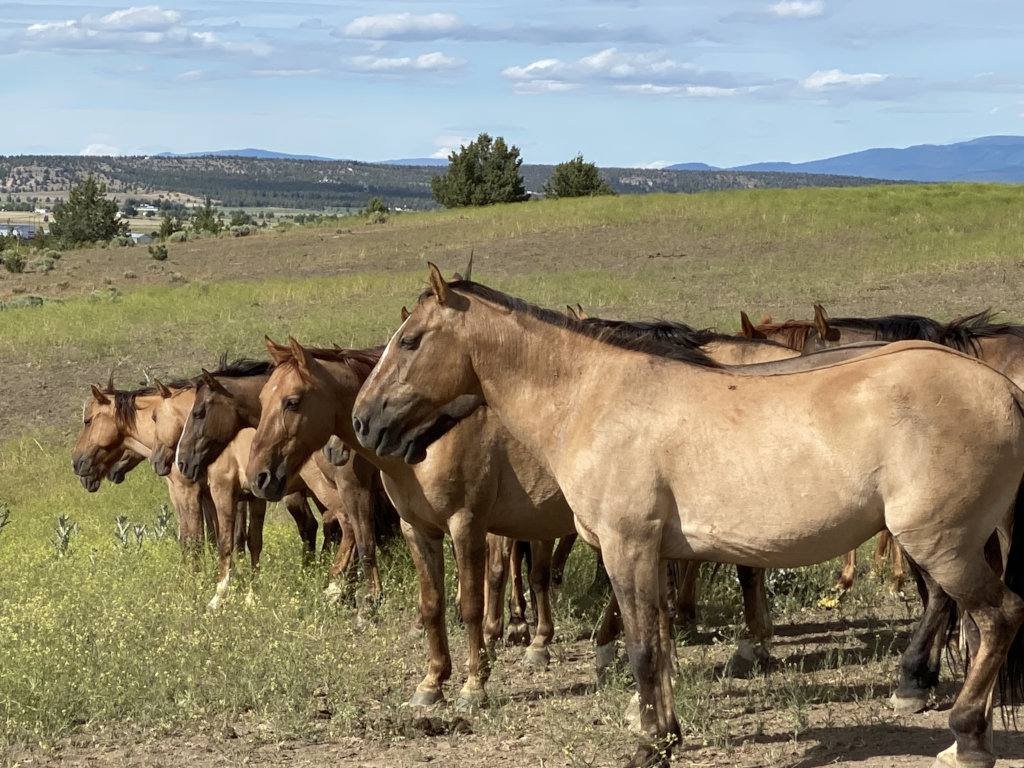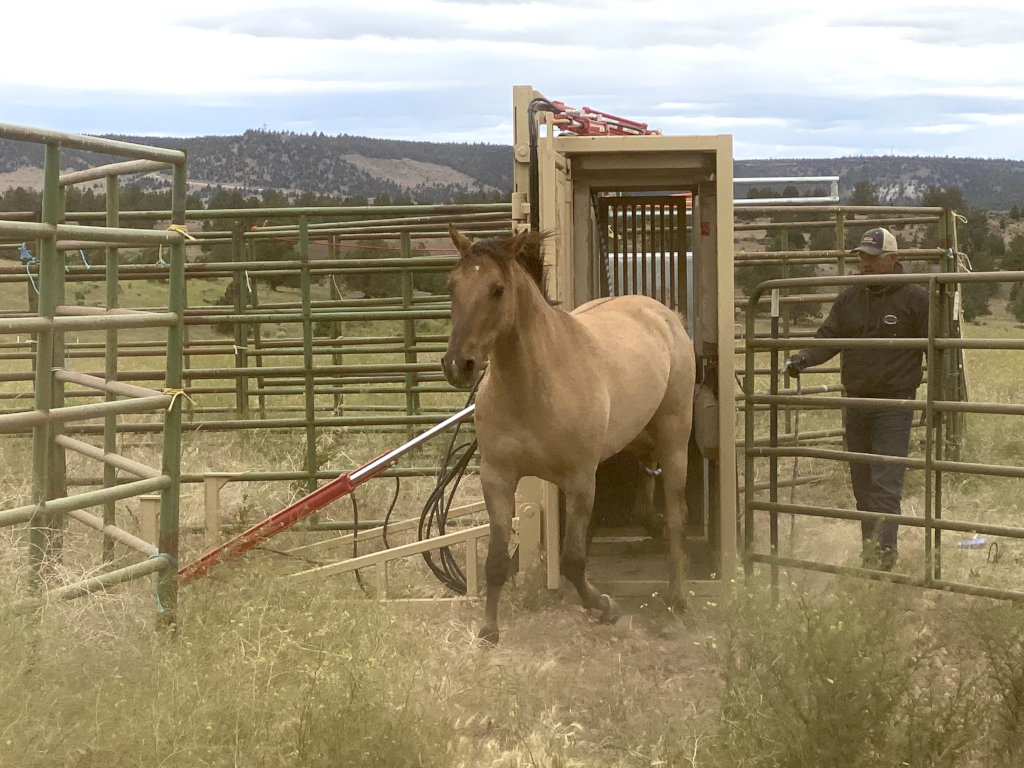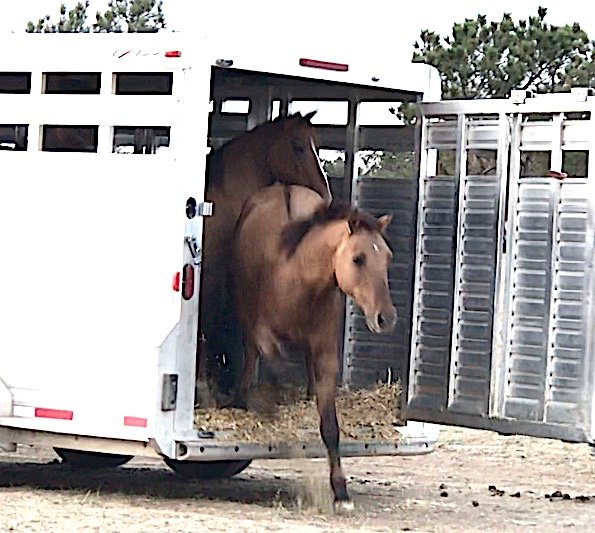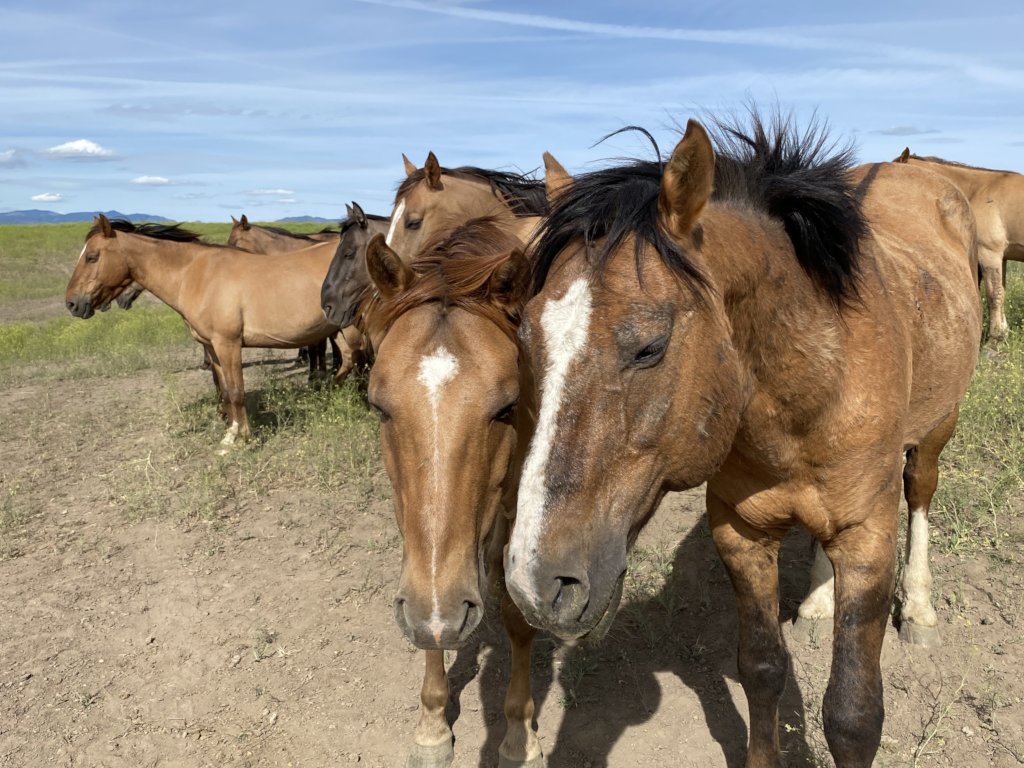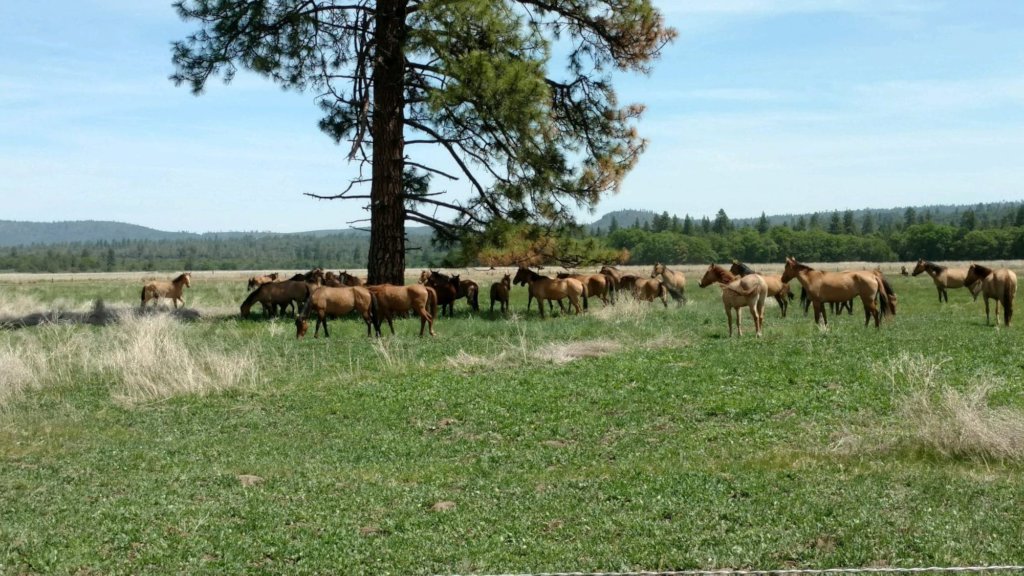 Links: