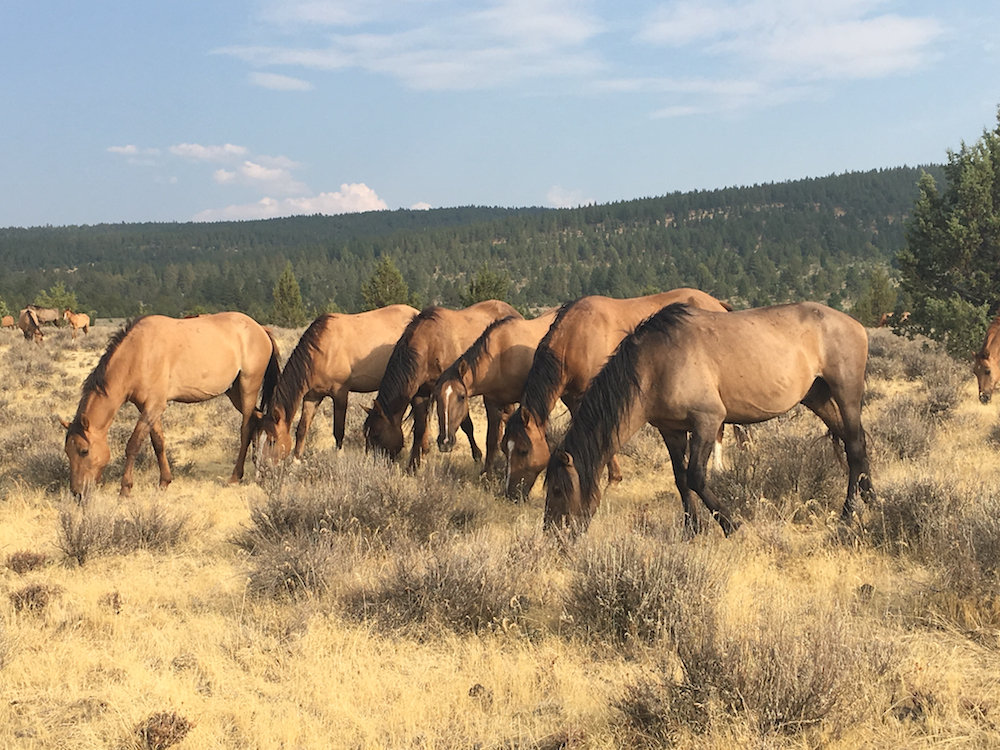 What Your Support of The Gila Herd Has Meant to the Horses and Their Human Friends
We've been keeping you up to date of the steps we've taken to rescue the Gila herd, prepare them for their move to California, and how they arrived and reformed their families.
At a recent conference sponsored by The Homes For Horses Coalition, RTF Founder Neda DeMayo was given strong recognition by Fleet of Angels Founder, Elaine Nash. Nash expressed profound thanks to DeMayo and RTF as a driving force in getting this rescue, believed to be the largest in US history, off the ground and galvanizing support from organizations and a private foundation who, together with many generous donors like you, saved over 900 horses from auction and probable slaughter.
Only with the help of caring people like you has this rescue and the work ahead been possible. THANK YOU!
***
RTF's Director of Development, Andrea Wogsland, recently went to visit the horses in September, and here she describes what she found at their current home in Lassen County, CA—
"Upon our arrival to the 1,800 acre property in Lassen County, we found the entire herd grazing at the bottom of the valley. All 120+ heads lifted and ears perked forward when we entered.
Slowly, the horses began to return to their activities, one by one cautiously coming to investigate us.
While each stallion has formed its own band, all the bands stay very close together. The stallions work together with a combination of vocalizations, behaviors, and posturing that moves the herd at a meandering pace.
The Gilas have settled into a routine. Every morning, they leave the lake and move in a circular direction around the property, although choosing not to venture into the hills. Like clockwork, around 6 o'clock each evening, they have made their way back to the lake. Along the way, they use the trees to scratch themselves, foals buddy up and lay down to rest, stallions exert their dominance intermittently and use a snaking motion to herd their mares if they are drifting away. There are countless moments when the horses nuzzle and groom each other.
Foals stay close to their mothers, and their fathers dote on them as well. One of the stallions was ousted by the group during their time in Fallon, NV, and still stays on the outskirts. We supply additional feed to him to improve his health. In addition to the grass available, we continue to throw hay to improve the health of the herd.
The entire herd is looking great and has come a long way from when they first came into RTF's care at the end of February."
***
Up till now, we have focused on how we humans have affected the horses, but as we become more acquainted with them, these impressive beings begin to affect us as well.
We asked RTF's In-Residence Volunteer Paloma Ianes, recent University of Cincinnati journalism graduate, to describe her favorite experiences and horses during her stay. We thought you'd enjoy her thoughts as someone who spent time with the Gila Herd as they lived through their big move and transition as part of RTF's rescue.
"Last but certainly not least is Uno who was part of a large rescue effort involving hundreds of horses in South Dakota including the Gila herd. He became very special to me and my experience. He is a beautiful chestnut horse with the sweetest temperament. He is very curious and inquisitive. From the first time I met him, I've known he is a horse that will create deep bonds with the people in his life. I can't put into words what it is about him, but immediately he had an effect on me. At the rescue where he was living he was living amongst a mix of other horses, most of whom wanted very little to do with people. Not until he arrived at RTF was he given the attention he deserved.
Uno taught me to always take the time to appreciate each individual (whether it be horse, person or other) for what they are. Don't judge and assume you know someone based on a few facts from their background. Uno reminded me why we fight for animals and people to have peace and freedom. He reminded me that every being has a purpose and a journey, which, if given the chance, can inspire others to follow their calling. He is a very special horse.
One of the many things my experience at RTF allowed me to do is observe natural wild horse behavior. I think one of the most fascinating experiences I had in this regard was my time in Lassen County, where RTF has leased land for the rescued Gila herd. I got to witness the stallions, brought from a temporary facility in Nevada, be reintroduced to their mares and foals, who had already been living at the Bieber ranch for four months.
The entire reintroduction was action-packed. Due to the four-month separation between them, the stallions jumped in to reestablish the hierarchy and reclaim their bands. We watched them fight, and reorganize their bands by herding the mares and foals into separate groups. It was absolutely fascinating to watch from a behavioral point of view. I never had such a clear display of natural horse behavior, as they would act in the wild."
***
If you would like to experience the Gila Herd firsthand, email programs@returntofreedom.org to add yourself to the interest list.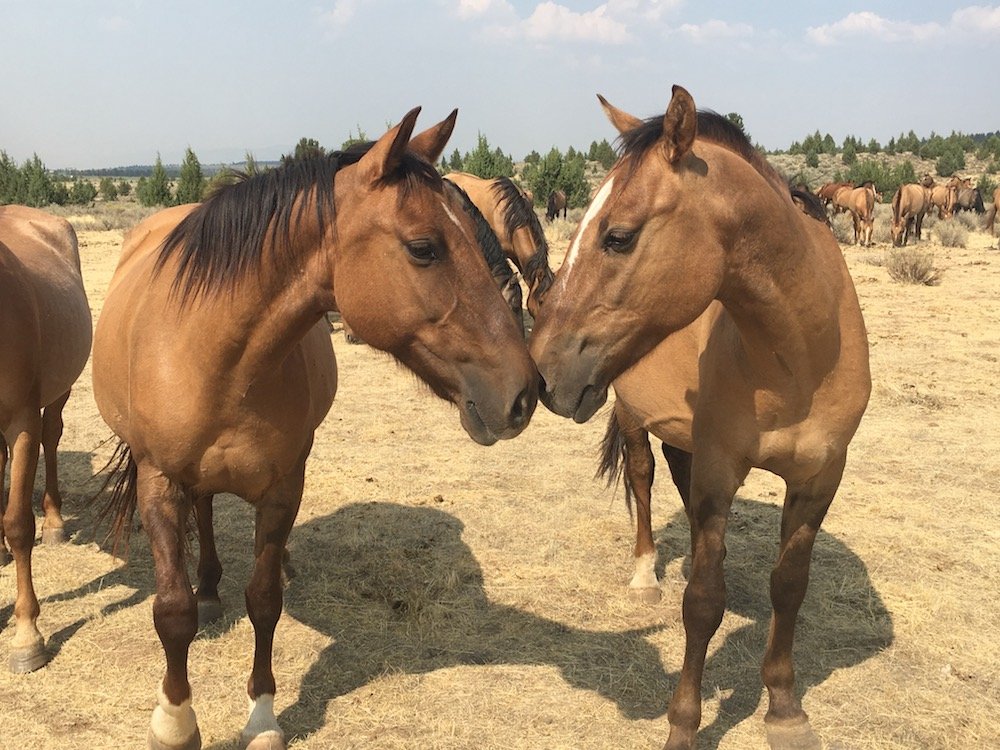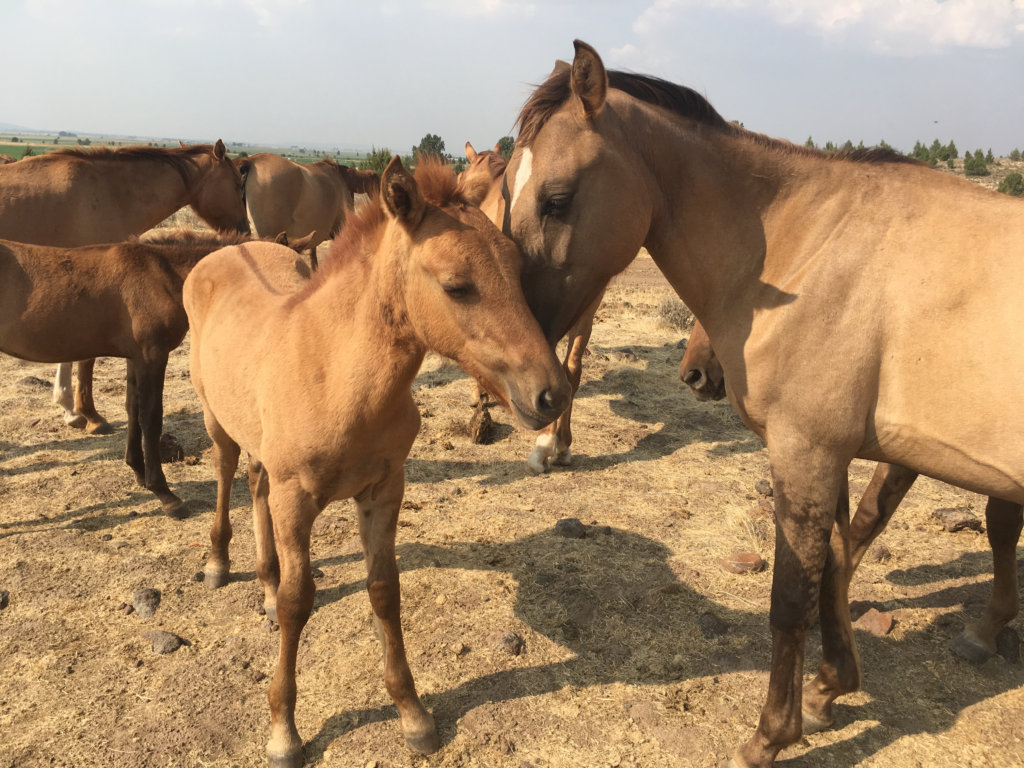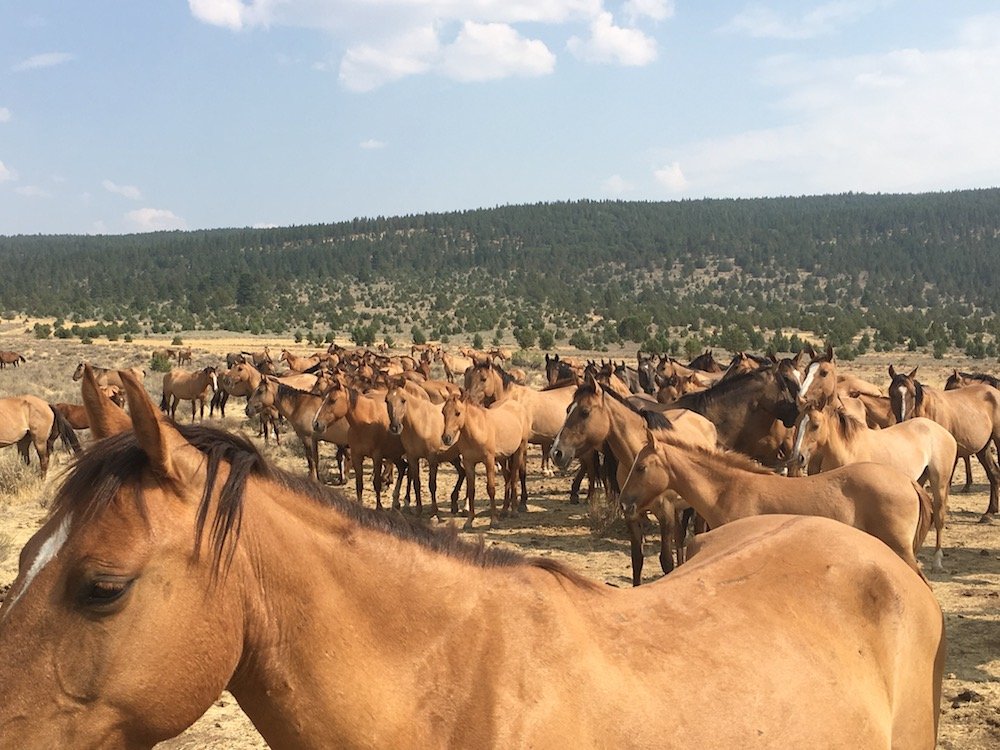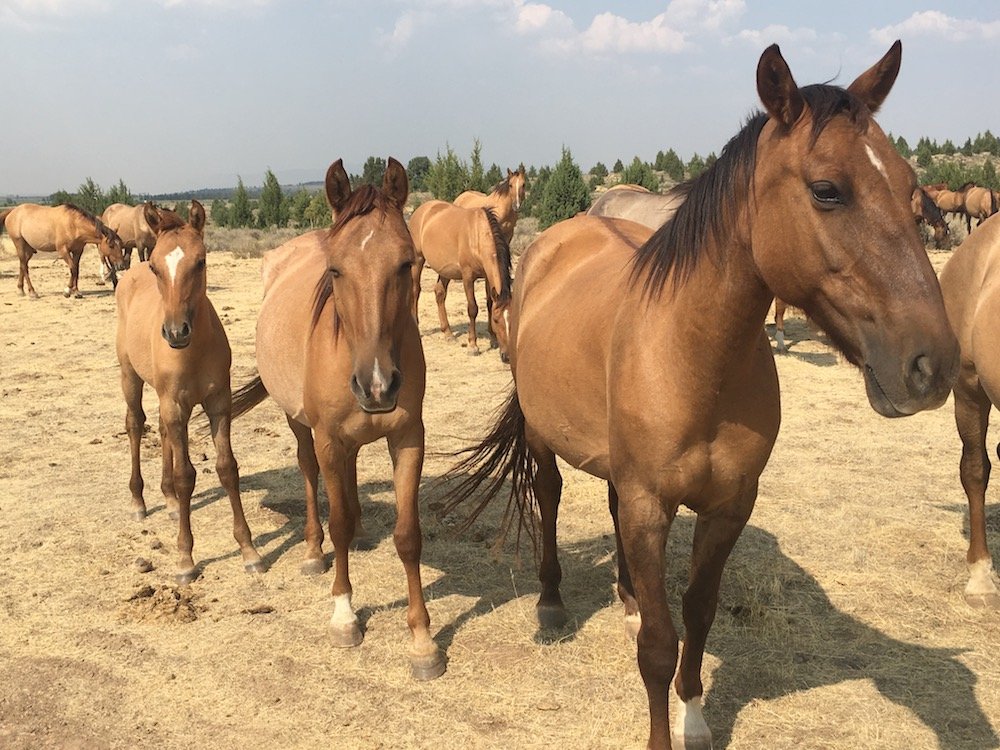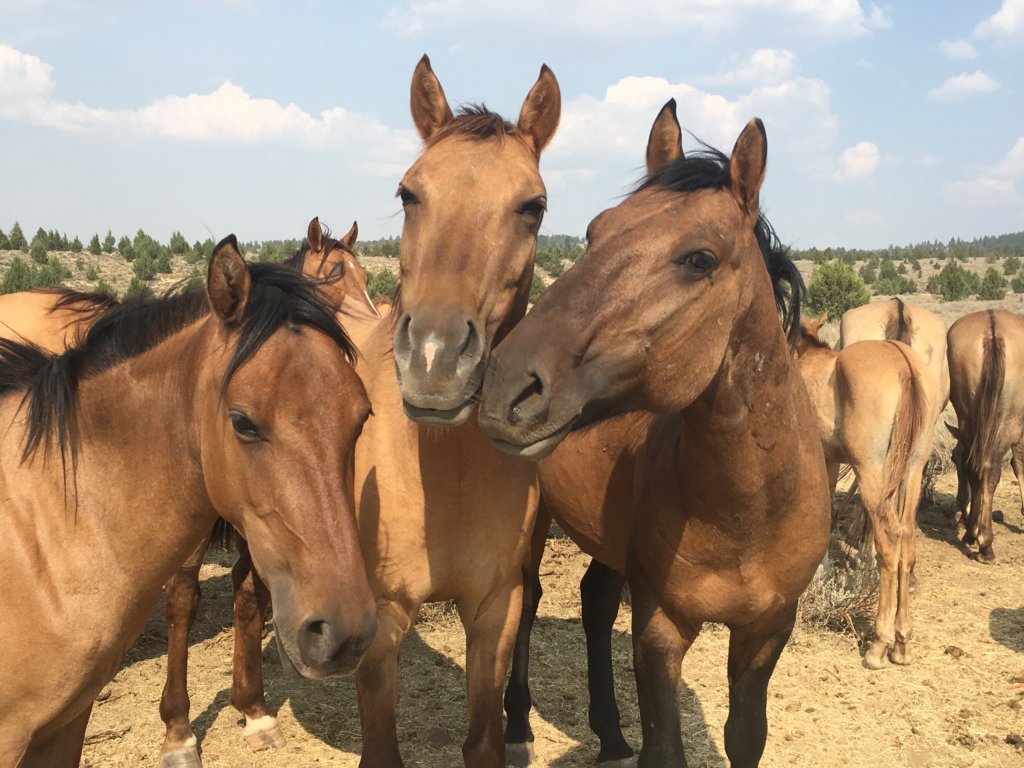 Links: