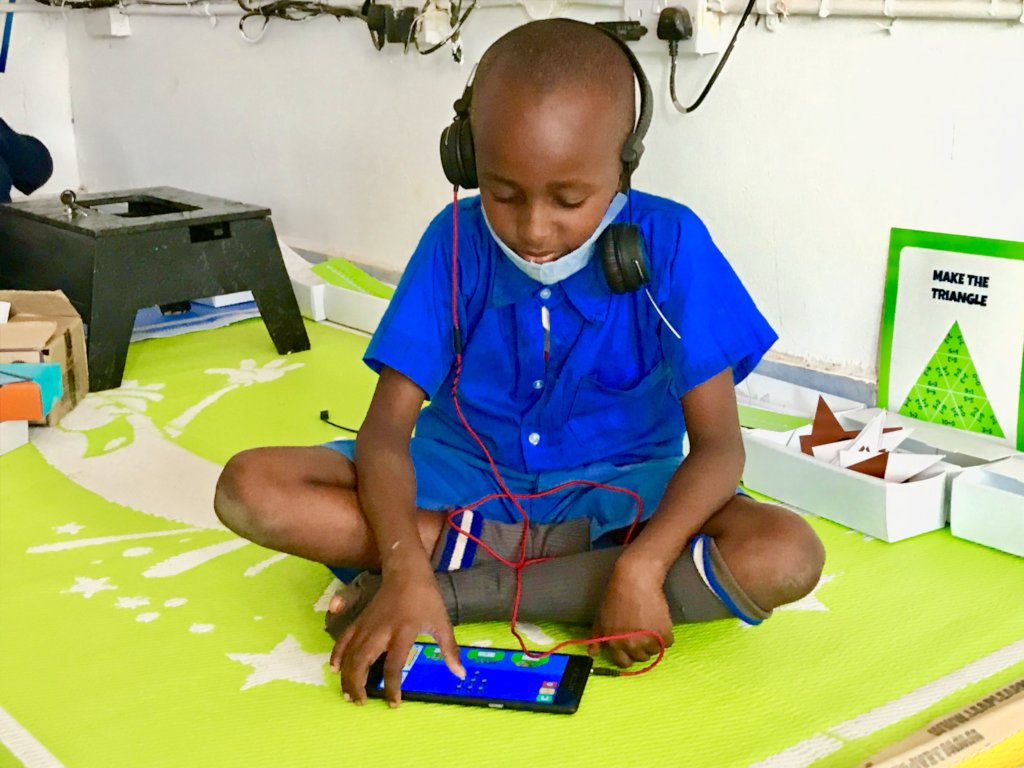 Greetings from St Martins School.
It is our hope that all is well on your end. We all are looking forward to a good year. We appreciate the far that we have come thanks to the support we have received so far.
As a school, we have been in session since the fourth of January, this is the tenth week since reopening, and thus far it has been incident-free and on matters COVID - 19 for our school.
Education - Both schools have been on since January 4th, 2021. The population in the primary is 780 students currently while that of high school is 215 students. We have been able to offer education with the support of our teachers and staff in the last three months. This has greatly made a difference in most of our students from the Kibagare slum who have been without school for the better part of 2020. The long lay off has had a significant negative impact on their well-being and their education but we have tried to the best of our ability to make amends and we hope to have positive results at the end of term exams and also the upcoming national exams which are due to start from the 20th of this month.
School Feeding and the Saturday Feeding Program - We have continued to provide meals to our 995 students in our school for the last three months. It has not been an easy task with the lack of rain in the past year and the high costs of food. We provide three meals Monday through to Friday.
On the 20th of February, we restarted the feeding program for all the children in the Kibagare slum. this was due to the fact that most of the children in the slum have no guarantee of a meal during weekends and we thought it best to restart as the children were suffering due to the challenges they face on a daily basis including hunger. We have been able to feed more than 3500 children in the last three weeks who would otherwise go without a meal. We hope to continue with the Saturday feeding program in the coming weeks.
Community Empowerment and Outreach - We have been able to reach out to the parents and members of the community in engagements geared towards improving their lives. In the month of January, we have been able to
Sensitize 50 households on the importance of teaming up and joining the initiatives we are working on in the community here
We have been able to classify households using our vulnerability assessment tool that is Highly Vulnerable, Moderately vulnerable, and highly vulnerable. On this, a total of 30 households were classified in Jnuary
Our community Coordinator has helped in the formation of two Merry-go-round groups.
13 Voluntary, Savings, and Loanings Groups are still continuing with their meetings and savings.
We have been able to sensitize the groups on the importance of Micro Finance and Savings, Credit, and Cooperative societies
A group of 15 women weretrained in the month of February on Agribusiness. The training was on planting strawberries to help them earn and extra income
189 parents have been trained in the Month of February on Financial literacy, succession planning, entrepreneurship.
Through our Community Mentor Mother - A community mentor mother is charged with looking at the interests of Persons Living with HIV and AIDS. We still haves cases of Stigma in the community with regards to HIV and AIDs and with her help we are able to reduce cases of stigma and discrimination. In the Months between January and March, She has been able to
Check on 105 household within the slum and made follow ups on the same
151 parents have been sensitized on the negative effects of Stigma and discrimination. The participants were also encouraged and told of the importance of having Cancer screening especially Cervical cancer
We have been able to help create a support groups for 23 persons who have tested and confirmed to be HIV positive
We are able to track viral load of our members and She has been able to help couples go for testing and counselling sessions.
It has been a busy 3 months and we are grateful of the fact that we are making strides in helping improve the lives of the children and the community here in Kibagare.
Your support and that of your contacts, friends and family go a long way in ensuring that we do the much we can and were it not for this support we would not be where we are nor would we be able to achieve the much we have set out for the year.
We do count on your support and feed back and we appreciate the much you have done and continue to do on our behalf.
Reach out to us via our contact for on our website here
Thank you,