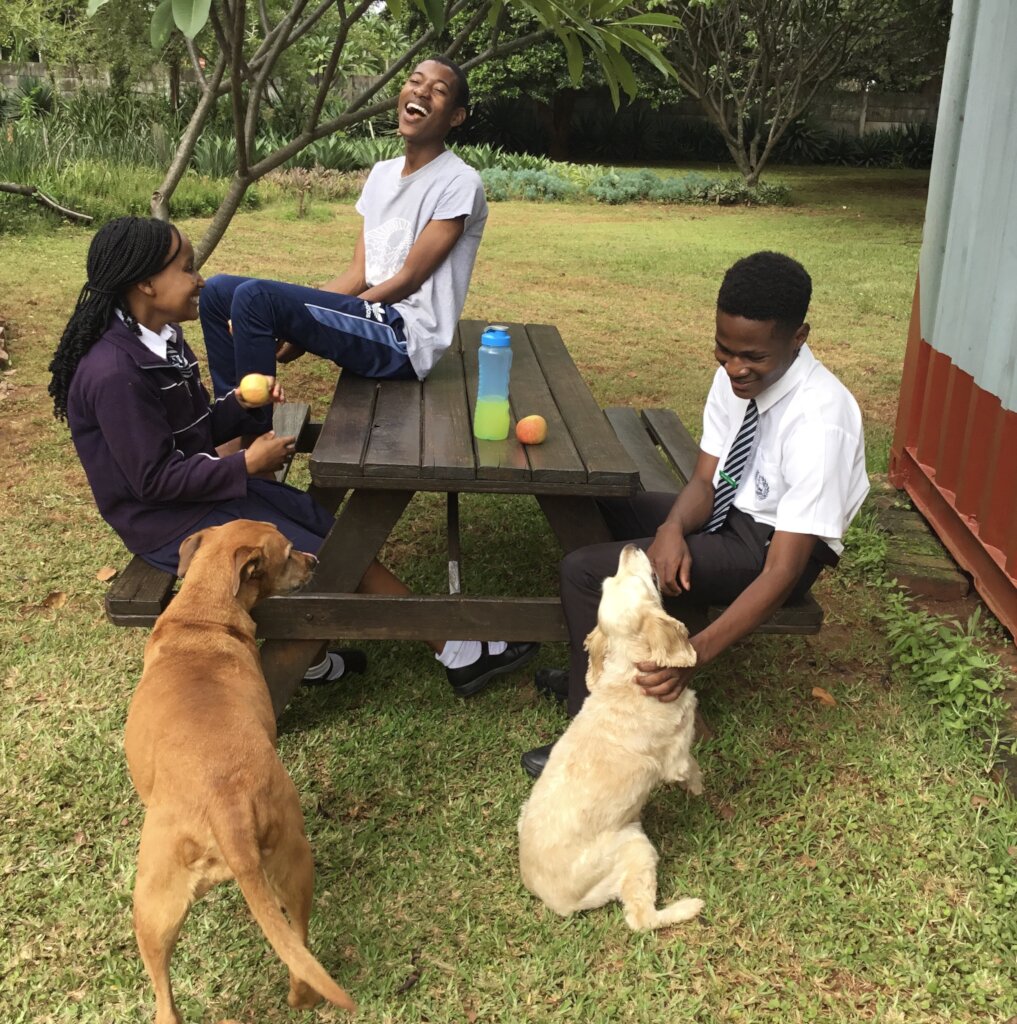 The first term of every year is always full of excitement as we welcome Lower Sixes to the Makomborero family and this year was no different! We welcomed 15 students - 6 External students and 9 Internal students. We made the difficult decision to take less students than we would normally due to funding. Still, that we are able to take on any students at all fills us with gratitude for all of you who have continued to donate, sponsor and support the work of Makomborero. The students have started well, achieving so much in such a short space of time. Post Covid-19, it continues to be a relief to be able to plan and carry out events and to allow internal students to go home at weekends. We did have slight disruptions to programmes and schooling as we anticipated cyclone Freddy. Thankfully, the cyclone changed direction before it reached Zimbabwe and life quickly got back to normal.
A-Level Students
Our A-Level students started very well this term. Staff hit the ground running with equipping both Internal and External Lower Sixes with all the usual necessities. There were medical checks to be done for the Internal Lower Sixes as well as uniforms to be bought. For all Lower Sixes we were able to provide backpacks, lunchboxes, water bottles and stationery. We were also able to provide solar lamps for the External Lower Six students; these are an invaluable study tool for them. It was a busy term of lessons, sport and other extra-curricular activities. We are so proud of all of our students, particularly all the Lower Sixes who did amazingly at adapting to their new schools. Makomborero founder Mark, Laura and the Albertyn family were able to have a few family dinners with the internal students and these involve games and much laughter as always. Life Skills sessions continue to be a staple at the boarding house and through these we watch students come out of their shells and begin to implement the valuable lessons learnt.
We were once again able to hold Group Therapy sessions for all our A-Level students. This is such an essential part of what we do at Makomborero. Apart from the therapy itself which is achieving phenomenal results, we enjoy having our External students gather at the boarding house every two weeks. It's a wonderful opportunity for them to catch up and bond with each other.
Examination Results 2022
Congratulations to all our students for the excellent results they produced!
Our 10 A-Level Cambridge students had a collective of: 21A* 15A 4B and 2C
Our 10 AS Level Cambridge students had a collective of: 23A 8B 3C and 1D
Our 16 A- Level ZIMSEC students had a collective of: 38A 7B and 6C
Our 14 Lower Sixth O-Level ZIMSEC results were as follows: 128A 33B 5C
Special mention goes to
Elias, outgoing Upper Sixth student who was at Hellenic Academy, achieved 5A* at A-Level (Cambridge)
Brian, outgoing Upper Sixth student who was at Dewure High School, achieved 5A at A-Level (ZIMSEC)
Promise, incoming Lower Sixth student from St Faiths High School, achieved 16A and 1B at ZIMSEC O-Level
Takudzwa, incoming Lower Sixth student from St Faiths High School, achieved 14A and 1B at ZIMSEC O-Level
Class of 2022
We are extremely proud of our class of 2022. University offers from outside of the country are starting to come in, others are due to start at local universities this August and others have taken a much needed gap year. We will be celebrating them over the next few weeks as their university offers get confirmed.
University students in Zimbabwe
It has been a long and by most accounts tough semester for our local university students but we are proud of them and all the hard work they have put in. They are looking forward to the end of the semester in June for a much deserved break.
We are grateful for a local Zimbabwean company who paid for this semester's fees for our local university students as we continue to face financial challenges. Sadly we have not been able to give stipends to students and we are really hoping that more donations will come in and we will be able to remedy this soon.
We now have 16 students staying at the University Residence. It really does feel like our students have got into a good rhythm over the past few months and are taking ownership of the house more and more. We are so grateful for this safe haven and those who continue to donate to make sure the house continues to run well.
Other projects
Alumni Mentorship Programme – Past Makomborero students all over the world continue to mentor current Makomborero A-Level students and we are grateful for them giving back in such a wonderful way.
The Girl Child Mentorship Programme – We were able to start all our programmes on time at all three schools. It was a fantastic start to the term! All our 2022 female leavers volunteered to mentor and it has been a real pleasure watching them grow as they do so. We have 30 wonderful mentees who came ready to learn, give and participate right from the start. They have challenged us, made us laugh and taught us so much even so soon into the one year journey. Pictured below is the 2023 team of Girl Child mentors.
Mobile Science Lab – Our Mobile Science Lab also did very well this term. We carried on with the workshop style to continue to cut travel costs. We have enjoyed watching our new teachers blossom and take ownership of their roles. Students gave such wonderful feedback not only regarding how much they have learnt during practical sessions but how much they have enjoyed the family atmosphere provided at the workshops. We are so grateful to teachers Nyasha and Sean and our gap year student Kudakwashe for making this possible!
Ndeipi Small Business Training – It has been a joy to recruit participants from the wider Makomborero family and to see how this is paying off for participants and their families! The two sessions held this term had just under 20 participants per session with 21 in total signed up for the training. We have seen the impact made from the very first session and we are looking forward to seeing more of this as the year progresses.
Welcome aboard
After years of wishing, praying, asking for donations and fundraising, we finally have a mini bus that comfortably seats 30 (main photo)! What an amazing blessing this has been! Our school runs are all the better for this change. We are eternally grateful to our UK donors who made this possible, and to Creative Auto Zimbabwe.
Makomborero team
From 2021 we have been able to have two gap year students added to the team each year and this has had an invaluable impact on how we work! This year, we welcomed Nyasha (female intern) and Kudakwashe (male intern) onto the team. They have had a brilliant start and were quick to find their place both at the office and the boarding house.
Round up
We have had a great start to the year and we are grateful that things feel more and more normal and we are able to plan ahead once again.
At the end of 2022, we reported that we were in financial deficit. In 2023, we continue to put measures in place to cover this deficit. It has been a very busy term for Mark and Laura Albertyn as they had numerous meetings with potential donors and sponsors. We hope that much good news will come out of these efforts. We understand that the whole world is facing rising costs and financial strain and we are ever more grateful to you our sponsors and donors who continue to walk this journey with us. Every single donation changes the lives of our students!
Thank you to the government schools that have continued to believe in us and once again helped us to recruit for the Girl Child Programme and Mobile Science Lab.
Thank you to our partner schools Gateway High, Hellenic Academy and St Georges College. Our dream to give quality education to disadvantaged Zimbawean children would remain just that without you. We are so grateful to be walking this journey with you again in 2023, 10 new students in your capable hands. Thank you to the government schools that beat the odds to educate our External students. You continue to be an inspiration to us, we are humbled by your tenacity.
To you our donors and sponsors, thank you for all you have contributed towards the education of young Zimbabweans. We look forward to all that is to come for the rest of this year as we work towards changing lives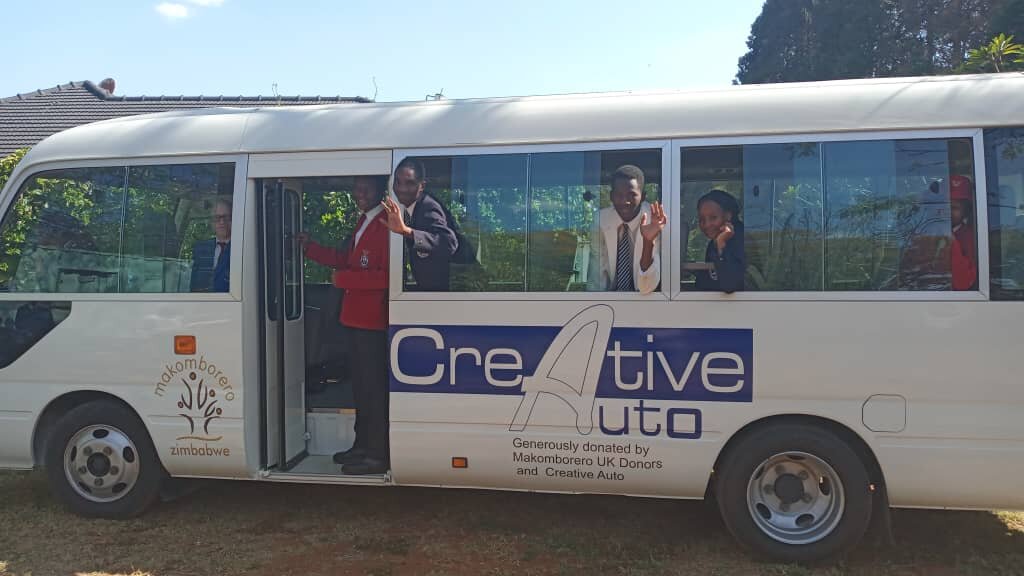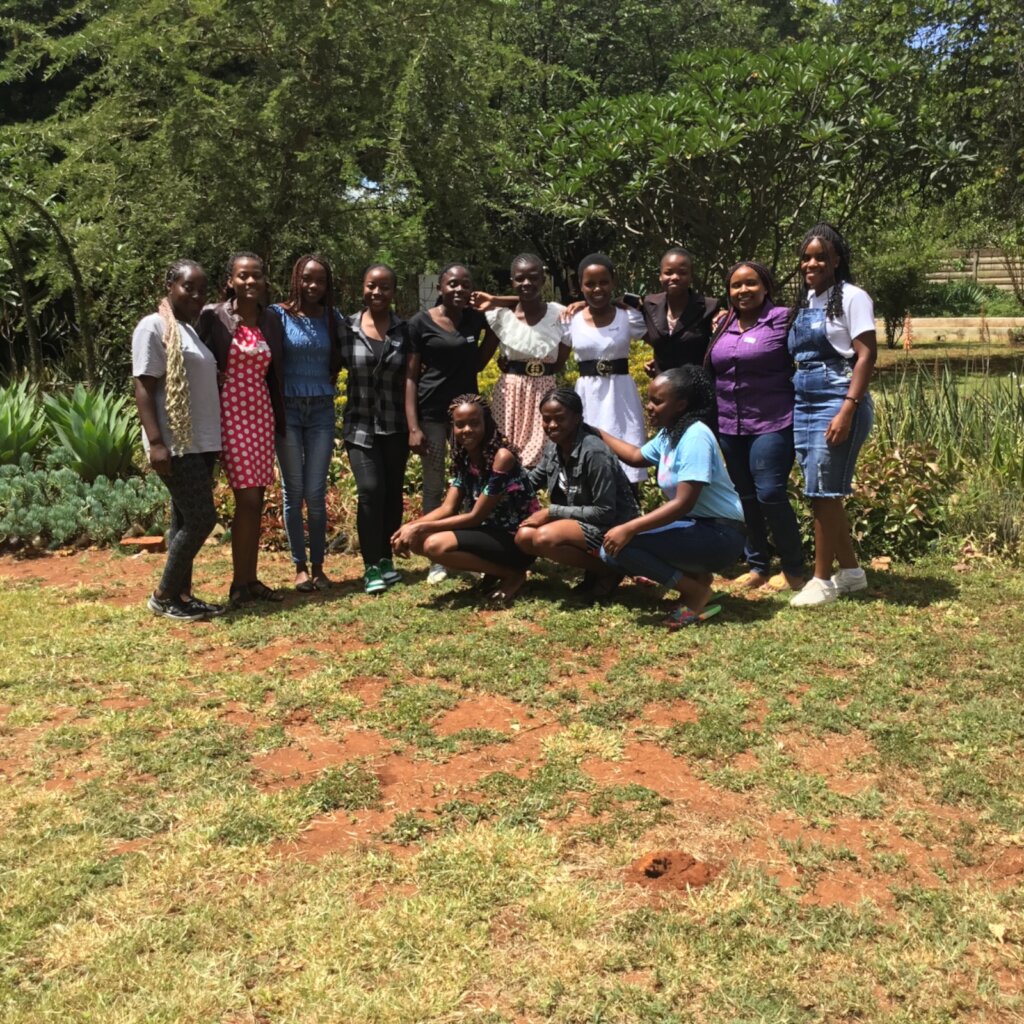 Attachments: