Project Report

| Oct 18, 2023
Helping Hands Newsletter July to September 2023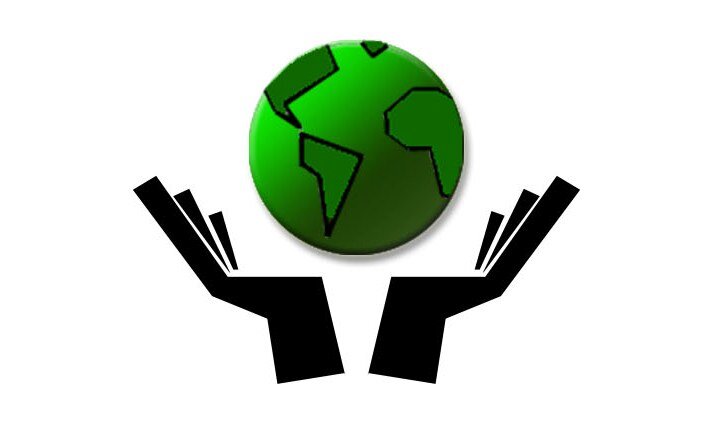 OUR FORMER STUDENTS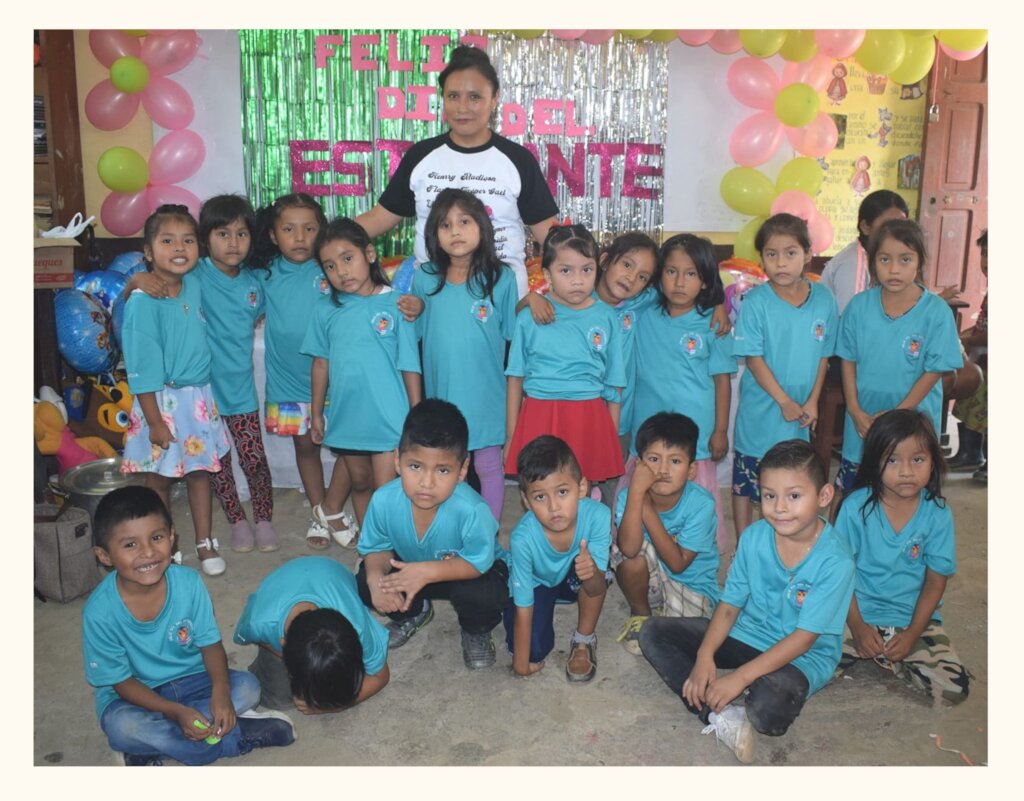 Nestorina was a Helping Hands student from 2012 to 2014 while she studied at the Escuela Superior de Formacion de Maestros "Villa Aroma" to be a teacher. She has been working ever since, and is now employed at the Unidad Educativa San Juanito Montecarlo in Tipuani, a town in the tropics, about an 8-hour drive from La Paz. Nestorina married a fellow Helping Hands student, Ronny, who is also a teacher in Tipuani, and they have a four-year-old son. Congratulations, Nestorina and Ronny.
OUR GRADUATES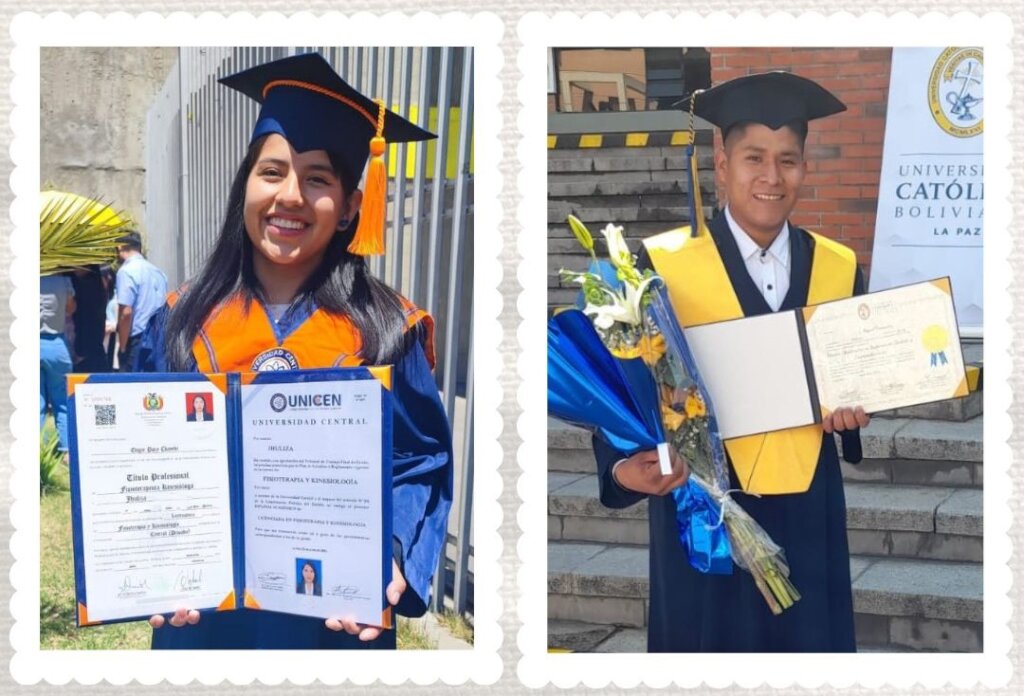 Jhuliza and Miguel came to Helping Hands from the children´s home Casa Esperanza in Caranavi, asmall town in the tropical area of Bolivia.
Jhuliza finished her studies in Physiotherapy and Kinesiology this year and she is already working at a Physiotherapy Clinic in order to save some money and continue studying to specialize in Cardiorespiratory Physiotherapy.
Miguel finished his three-year program in Entrepreneurship at the Catholic University this year and just got married!!!
BOLIVIAN INDEPENDENCE DAY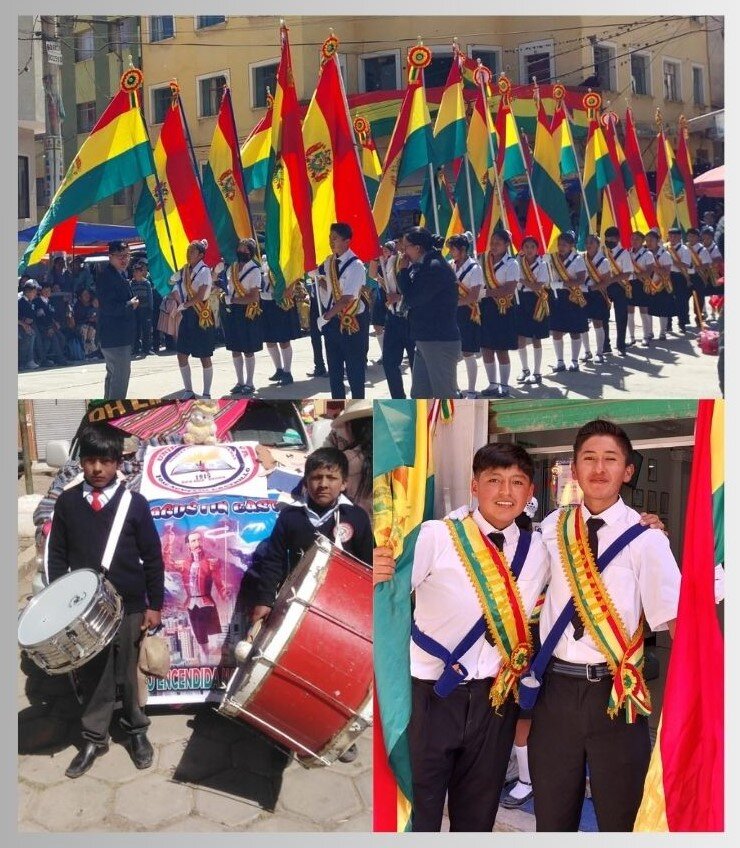 August 6th is the Bolivian Independence Day and our High School students were part of the celebrations that were held throughout the country. Itis a common sight to see schoolchildren parading through the streets in their school uniforms while proudly carrying the Bolivian flag.
Some of them, like the brothers Alexis and Jesús, participated in the band playing drums, and, like Christian (the tallest on the right with a sash), were flag bearers for being outstanding students in their classes.
OUR VOLUNTEERS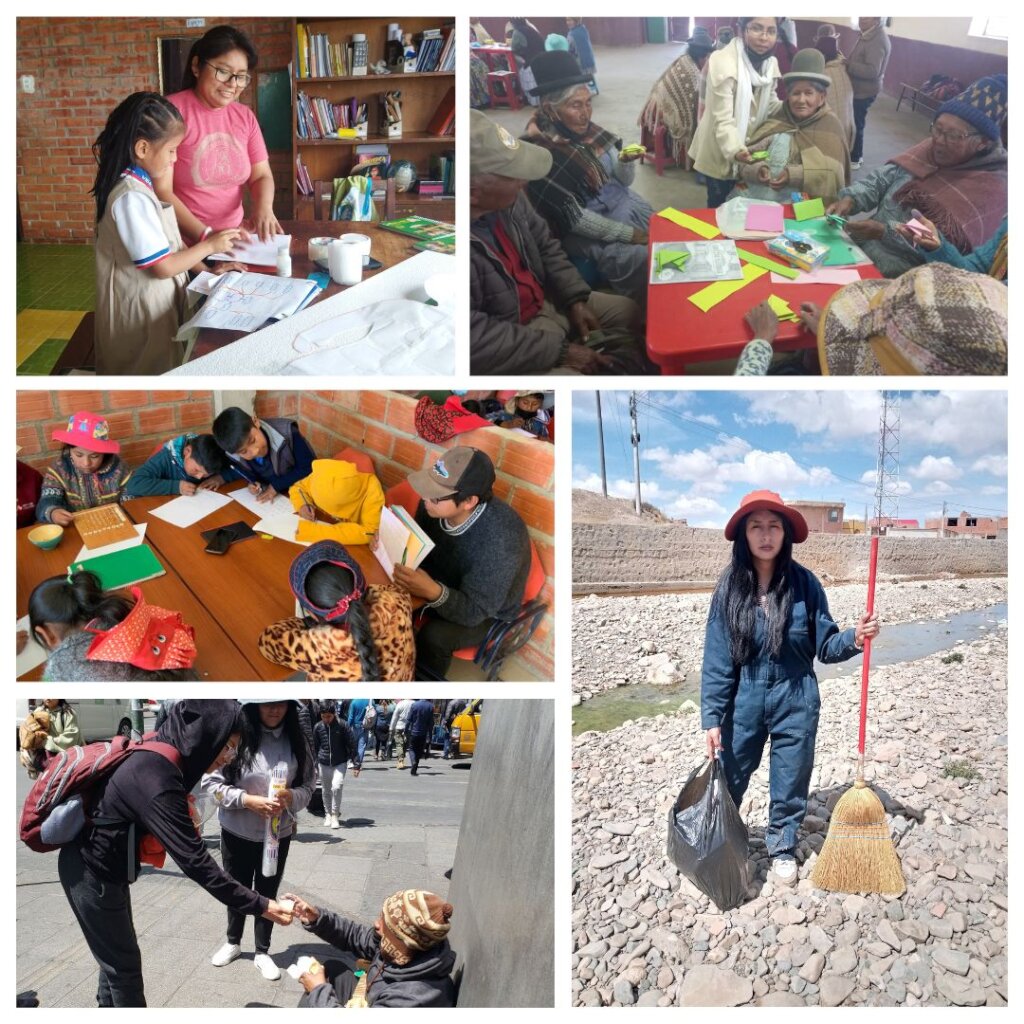 In September we had our second volunteer service of the year. As you can see in the photos, our students did different things such as tutoring schoolchildren, visiting homes for the elderly, cleaning the streets, giving snacks to the homeless, and much more. In their comments about their volunteer services, the students said it was an enriching experience that gave them an awareness of the environment and a sense of empathy for those people less fortunate than themselves.

On November 28, immediately after Thanksgiving, we celebrate GivingTuesday, a worldwide event. GlobalGiving is sponsoring a matching campaign for that date whereby donations up to $2500 will be matched by approximately 33%. This is a great opportunity for Helping Hands to gather greatly needed funds to begin the year 2024.
A week before the campaign, wewill send out a reminder with all the necessary information as the campaign lasts only 24 hours, from 00:00:00 EST to 23:59:59 EST. November 28th.
Of course, anytime donations are more than welcome at either of the buttons below:

JULY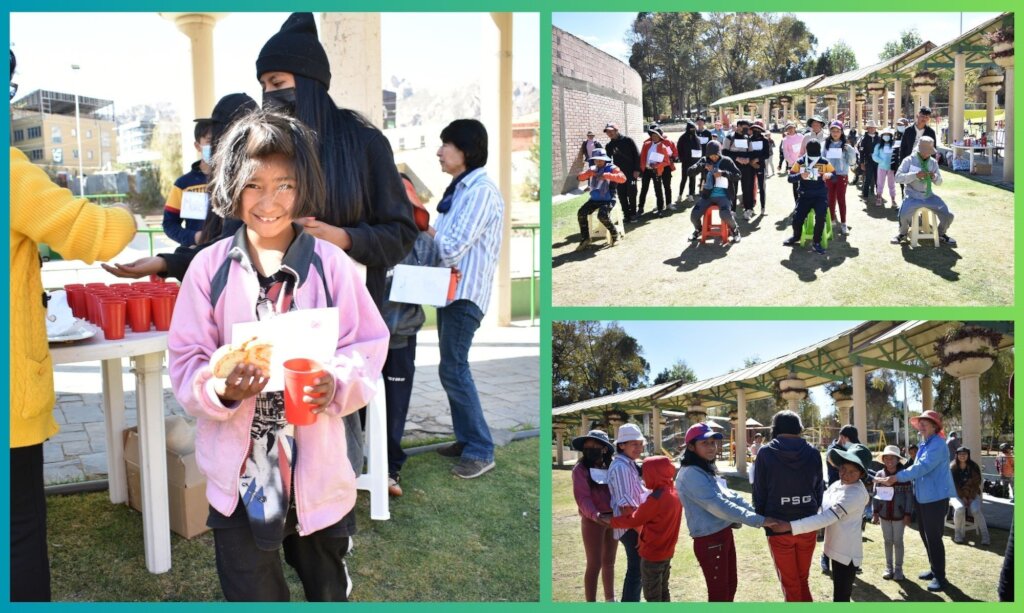 TIME FOR SOME FUN!! In July we had a recreational activity with our elementary and high school students in a local park where they played dynamic fun games. These group activities made the students and the office team interact with each other and have some fun, aswell as some physical exercise.
AUGUST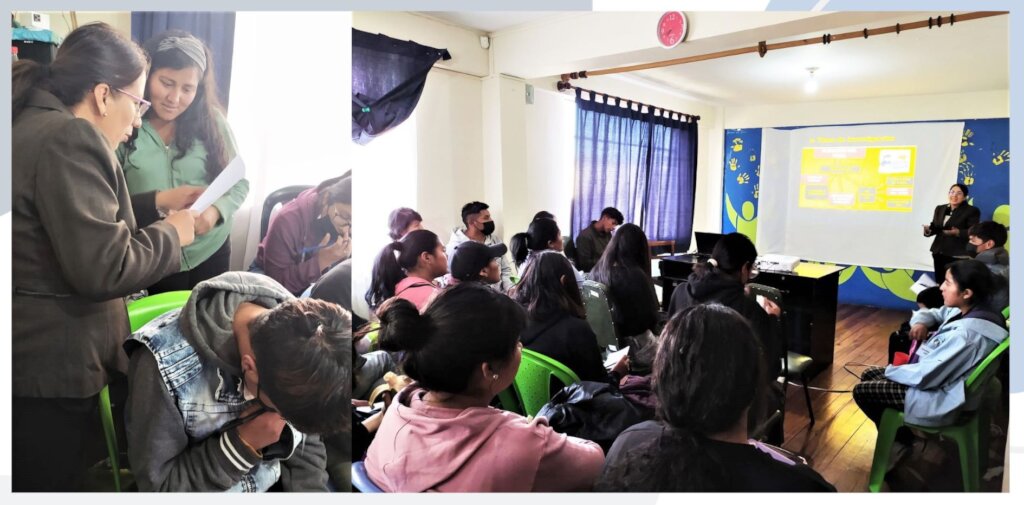 HOW TO START A THESIS!! The August workshop was held by the university literature professor, Vania. The topic, "Development of a Research Profile," was aimed at our technical and university students. To graduate from university in Bolivia, students will usually have to complete a thesis or a final project, so they were happy to receive the advice and guidance of Vania.
SEPTEMBER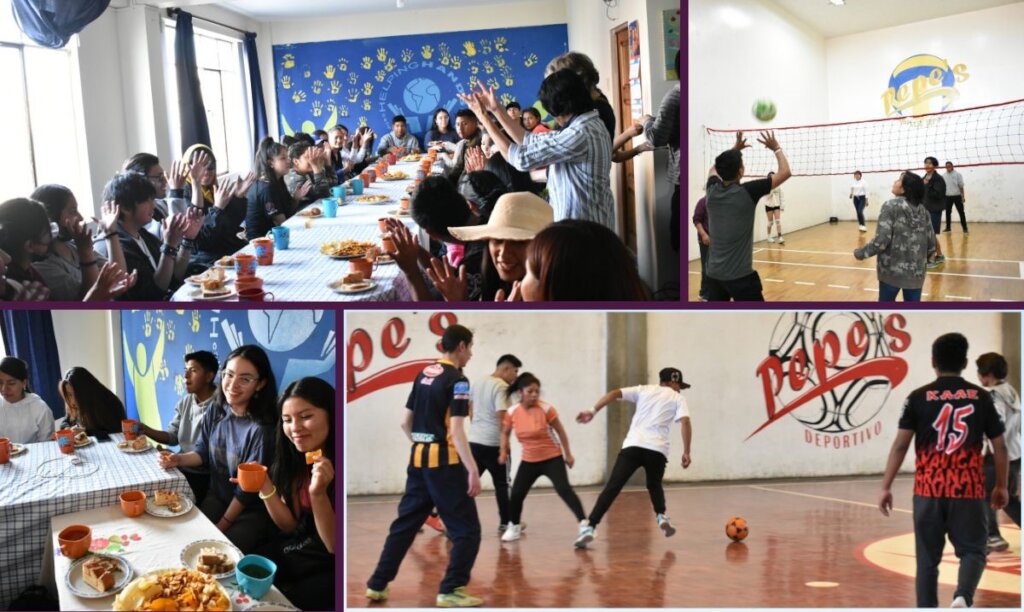 TIME OUT FOR SPORTS!! In the month of September, we had a recreational workshop with our technical and university students. It was an afternoon of exercises at a sports center near our office. In teams of 5 students, everyone participated in the volleyball and indoors soccer games, two very entertaining activities that encourage making friends and strengthening muscles. Once the activities finished, everyone went to the Helping Hands office where we shared hot tea with delicious pastries.