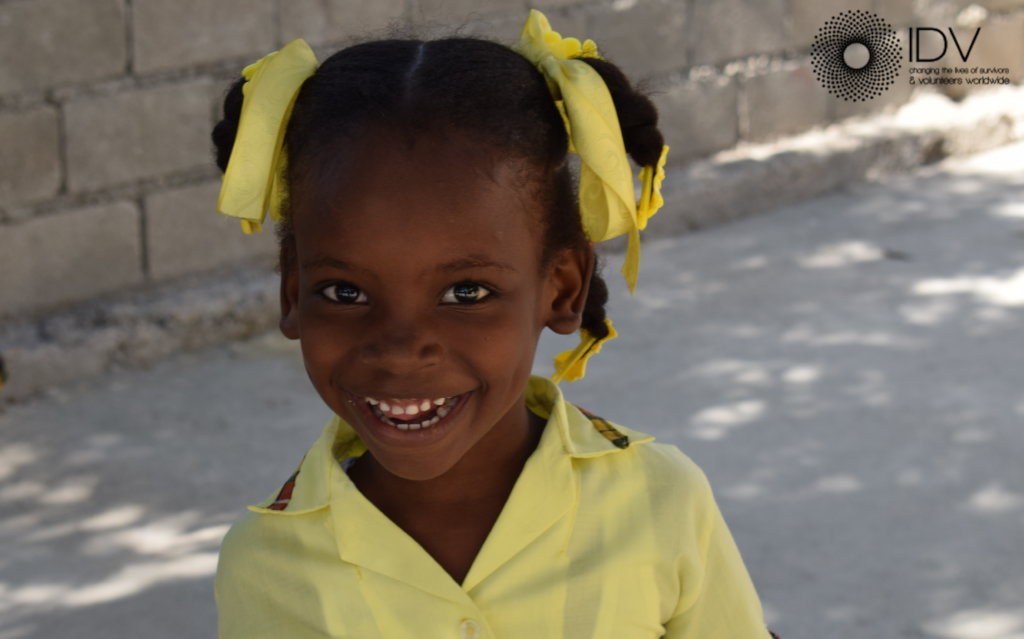 With the new year almost upon us I want to thank you for your amazing generosity in 2017.
As you'll know from reading previous project reports it's been a year of transition for IDV as we returned to being an entirely volunteer powered charity. However, your incredible support still helped us to raise almost £72,000 (approaching $100,000) in total during our 2017 financial year.
We think this is an amazing result, and it's enabled to keep supporting our partner-led projects in Haiti and the Philippines. Thank you so much.
Your ongoing generosity has also continued to inspire and motivate us, and as a result we're looking forward to making even more of an impact in 2018. Our plans for the year ahead are to focus on two areas.
Firstly, we'll continue supporting the HTDC orphanage in Port-au-Prince, while hopefully moving them further towards self-sustainability. We made good progress in this area last year, by purchasing the orphanage a minibus it could rent out, but since then we've struggled to make further headway on the sustainability challenge.
Happily, one of our volunteers, Schnyeder, recently visited the orphanage to help us plan for the year ahead. His initial priority was to obtain some new hi-res photos of the children to help with immediate fundraising, and we're attaching some to this report.
Schnyeder then spent time assessing the longer-term challenges the orphanage faces, and possible solutions to them, before sending us his report and recommendations. We'll be considering these recommendations in detail over the coming weeks and will include more updates in our next project report. So, stay tuned for details.
Secondly, during the year ahead we're planning to equip the Banaba Livelihood & Evacuation Centre so that it can finally host evacuees during typhoons and floods. We made great progress on the centre in 2017, including by rendering the outside of the building and laying new concrete floors throughout.
So, in 2018 we'll turn our attention to installing cubicles, and providing mats, pillows and blankets, so that 110 families have somewhere safe to sleep during disasters.
We'll need to raise around £7,000 (approx $9,300) to buy these and other items, like more fans, and we've already started fundraising on GlobalGiving to cover the costs.
Overall, we're excited for what 2018 will bring and incredibly grateful for your continued support. Your donations enable us to cover our basic running costs and this gives us the confidence to make these plans for the year ahead.
If you have any questions please don't hesitate to email Andy@IDVolunteers.org. I would be delighted to hear from you.