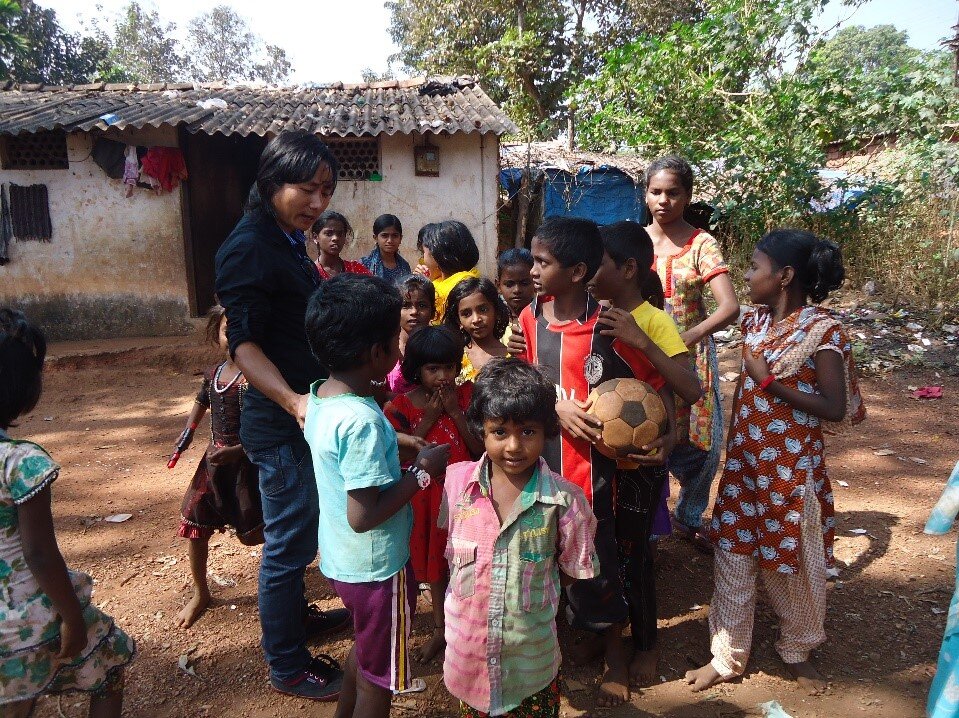 Dear Donors
We are truly grateful to all our donors, sponsors and supporters who remain committed to supporting us, going forward who have supported us through this difficult times. We are happy to present the report "Education can end exploitation of 1000 children"
Education has become the principal ladder for our individual aspiration and for our social ones. Being part of this society and responsible citizen our Organisation worked on several projects and one of the main essential project is "Education can end exploitation". Through this project, El Shaddai supports the education of 1000 children for a year by enrolling them in formal and non-formal schools by, getting them school supplies running different projects all over states and providing a better platform to educate more and more slums and underprivileged children.
Education means studying in order to obtain a deeper knowledge and understanding of a variety of subjects to be applied to daily life. Education is not limited to just knowledge from books, but can also be obtained through practical experiences outside of the classroom and for better knowledge and values to reach each mind. El Shaddai Charitable Trust has been taking tremendous steps and different measures. Education is something that no one take away from you. Education is the most powerful weapon which one can use to change the world and ESCT is on its way educating several underprivileged children, slums and those who are running in lack of money to educate their child.
Being self-confident is a major part of being successful in life. And what better way to gain that confidence than with education? So El Shaddai charitable trust doing their job of providing free education for all those who have never been to school for some or the other reasons. Through our shelters, community centers and schools, we ensure that these children get the basic knowledge where they come across the moral values of our day to day life, what is good and what is bad for each individual and society. A child spends nearly 6-7 hours in El Shaddai school (all school) which help them to come out their own shell of fear, insecurity, guilt, shamefulness and various other disorders.
They are taught number of co –curricular activities and make self-dependent for their upcoming future. So through this project El Shaddai enables 1000 and more children to have an education. Education helps in fight against poverty i.e Lack of funding, poor infrastructure, lack of good quality of education and accessibility all contribute the problems. The road to overcoming this problem is long but not impossible in India because it's deeply rooted in the system but education is the strongest tool that can help in overcoming this issue step by step and El Shaddai trust has taken the responsibility to educate each child who lack education. Being a helping hand for all those families and children who want to get educated with all the necessary and possibilities of day to day life. El Shaddai trust helps all the slums children and poor background people to stand and walk hand in hand with the society.
Our heartfelt gratitude for your kind contributions and support towards this project and giving our children the wings to fly and climb the ladder towards success.
regards
El Shaddai