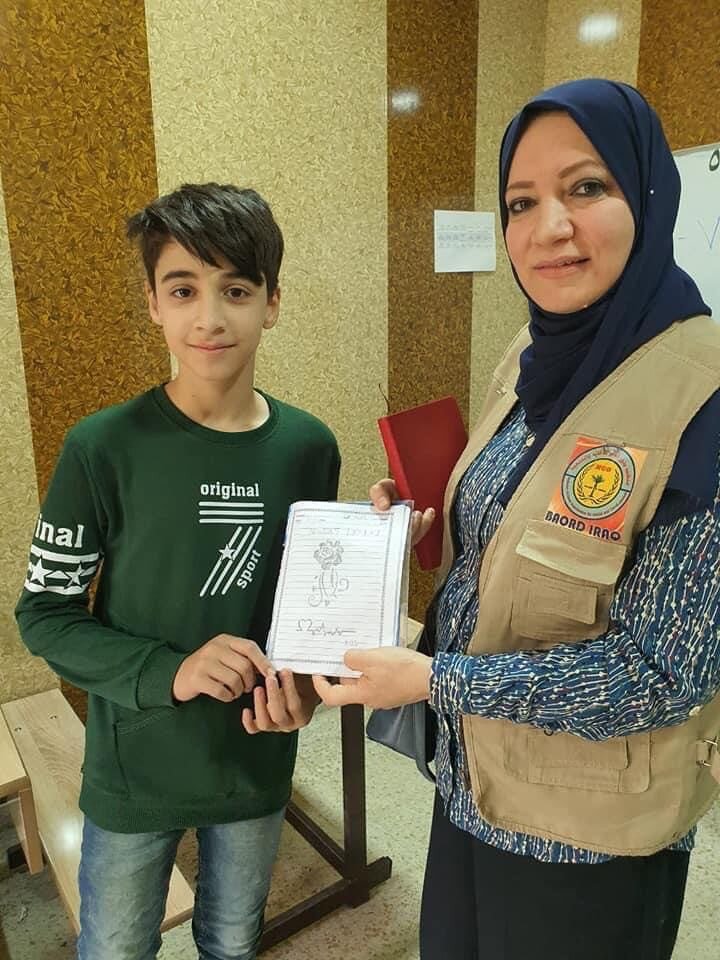 We thank you for making a difference in the lives of our children, girls and their families in Iraq.
Children, girls and women enjoy indescribable joy by supporting children to go back to school, care for them, provide food, milk, staples, psychological awareness and access to legal documents that they have been granted through support in the harsh environments in which they live due to wars, conflicts and communal violence, away from the stresses of crime, exploitation and poverty Hunger, responsibility and giving kids a chance to be successful kids again. Providing all they need such as clothes, food, stationery, and psychological and health courses. They are happy and happy with the help they have seen thanks to your support. Thank you.
In addition to all this fun, we gave them food baskets (rice - oil - sugar - tomato paste - flour - peas - noodles - tea - milk - salt) for them and their families to support as the number reached 100 baskets.
A guarantee was also provided to 50 orphans who needed them while they were happy. The number of children reached 50
Amounts were also distributed to children in need of milk, diapers and clothes. There are 40 children living in the camps and they are happy with this initiative. The women also thanked the organization and all those who supported this initiative
With your support, you can make it happen! It is not only the sites where we implement our projects that we facilitate. This means that we have a greater impact over a larger geographic area, we are reaching more children and changing more lives in a way that makes them more responsible, and this is a powerful influence at a time when selfishness, crime and child exploitation are rampant. . Sunrise.
I cannot thank you enough for your support! You can hear I'm excited about what I did, each of us. I hope you're also excited about the impact your precious resources have on the lives of the children we serve.
Together we literally save lives.