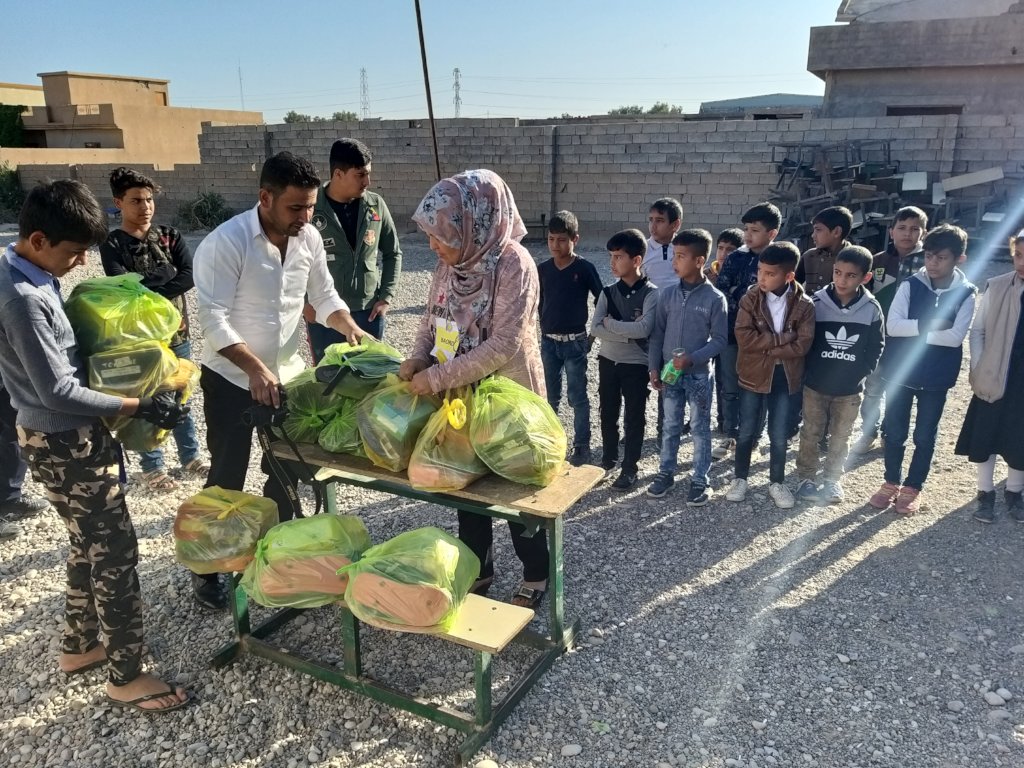 Bothoor Alkhaer conducted a study on the conditions of widowed orphans by distributing the questionnaire shown
It included a number of questions related to the widowed woman, her capabilities, livelihood and the conditions of her family
The questionnaire included (2150) widows from the breadwinners of families whose number of children is orphan
3456 (orphan), the study was conducted and the questionnaire forms were distributed in areas of Muqdadiya and the left side in the province of Mosul, representing the geographical area that includes the beneficiaries of the Bothoor Alkhaer Organization.
Curiously, a third of the number of widows lost their husbands after 2003, due to a reason Terrorist bombings or sectarian killings, so we can say that the widows segment that The study included a significant proportion of young women who lost a breadwinner and a husband They are in the prime of life.
The main problem
As a start with the invasion of Iraq by American and multi-national coalition forces in 2003, then the subsequent internal sectarian and ethnical violence (Sunni vs. Shiite and Arab vs. Kurd), governing of Islamic state to several Iraqi governorates specifically Ninawa, Salah Al Din, Anbar, parts of Diyala and the convoyed fighting with Iraqi forces and Popular Mobilization Units, three huge waves of displacement happened. As a result, Thousands of families were displaced whether within their governorates or to other governorates. Not mentioning the migrated families to other countries.In second part of 2014, numerous armed groups and militias (represented by Islamic State of Iraq & Syria) took over and controlled several places in governorates of Anbar, Salah Al Din, Diyala, and Baghdad. Far along, Iraqi forces and supplementary groups launched a large-scale and wide-ranging military operations to retake areas from ISIS, which resulted displace many families, while some were besieged in their places of origin for a long period such as some areas of Baghdad, Mosul, Kirkuk, Salah Al Din,, Anbar, and Diyala our governorate).As NGO BAORD following displaced people. We had done some assessment to submit assistance as we can. we know very well according to our information, that most of orphans and widows are in Diyala, and Mosul,,
Majority of the assessed areas were seriously and directly affected by 2014 conflict, many people were killed and left their widows and orphans without simple life, many houses were destroyed or heavily damaged, productive assets looted, crops, orchards and livestock were whether destroyed, burnt, looted or sold by the owner in low prices almost 40% - 60% less than normal prices (e.g. a local cow of two years age sold by 540'000 IQDs maximum, while it actual price is 1'800'000 IQDs) as stated during the interviewees. Moreover, some families got
their members killed, injured or are missing At governmental level, the conflict affected as well as the key governmental supporting departments such as agriculture, water resources and so many problems ,As NGO had done assessment to support some vulnerable and affected people. BUT the majority which are currently unable to provide regular support to the need and poor people especially widows and orphans..
The "BAORD" alerted the difficult conditions experienced by widows and orphans in Iraq, calling for the establishment of programs to employ them and lift them out of poverty,
Official statistics are in conflict with the statistics of international organizations regarding the number of widows and orphans in Iraq. The UNICEF organization concerned with family and children confirms that "about 3 million widows in Iraq and more than 6 million orphans".
The ICRC sounded the alarm for the widows and orphans in Iraq, stressing that "widows in Iraq are still struggling daily to provide food for their families."The local organization pointed out in a statement that "the BAORD provide assistance to widows and orphans through small projects that give them the opportunity to obtain an income that enables them to live in dignity", but stressed at the same time that the assistance provided by them is insufficient, calling on international organizations and the Iraqi government to "make Greater efforts to lift widows and orphans from poverty and destitution, especially since most of them
As of end of 2015, ISIS was taken out from several governorates including areas under BGD responsibility. Families who displaced started to return homes, whose movement still on-going in some areas. The current security situation is relatively good in most parts of the assessed areas, while still fragile in some area which are isolated - distant parts. However, the livelihoods are still limited and the farmers are the main affected groups. They are currently unable to resume their previous livelihood (farming and livestock raising) or partially resumed their livelihood due financial limitation or inability. Few returnee farmers borrowed money and met the cultivation season of wheat crop and vegetable using little agro inputs. Since 2003 Iraqi people are from a lot of problems. There is no assistance from Iraqi government, limited support from international organizations. There are some NGOs, but
don't have financial ability to submit some support. Most of orphans left schools and looking for jobs or beggars' in the streets.Our Org. BAORD exploit on our relationships with local authorities and NGOs. in Diyala and Mosul to get good information about displaced areas including widows and orphans to submit some support for them. They need many support in education and aids and lectures to aware widows and orphans and explain how to face their suffering, but less of financial ability is the first obstacle. According to our ability we managed to submit some support and taught them how to deal with small projects
Objectives
• To pay more attention to orphans care by supporting them in financial, social, educational, and healthy according to their ability to coordinate with all concern offices.
• Try to find good and safe environments for those deprived orphans.
• If possible to submit assistance as possible for orphans and widows to live in good life as possible.
• Urging the international organization to submit their assistance for widows and orphans. We depend on the good relations among our Org. BAORD and those Orgs,
• Following and carrying out the small projects of widows to rise the standard of living for the family of orphans.
• Try to find a job as possible for widows to support her Orphans. Our org used programme cash for work. It was abit good for widows.
• To do awareness lectures to train widows about many negatives issues in our society by coordinating with persnel Judges and lawyers.
Suggestions
1 - Livelihood projects to support widows, economic empowerment (sewing - knitting - shaving - supermarket - cattle
distribution - sheep and goats distribution - egg white chicken distribution etc.)
2 - Building and renovating the homes of widows and orphans who were exposed to military operations and bombing
3- Opening centers concerned with orphans and widows
4 - Opening legal sessions for orphans and widows with their legal rights in the Social Care Roundabout and the Compensation Department
5- Care for orphans, disadvantaged children and those with special abilities, comprehensive care (financially, socially, educationally, occupationally, healthly, psychologically).
6- Providing safety and protection for disadvantaged orphan children and creating a suitable environment for their formation to be useful members of themselves and their society.
7- Scientific and professional rehabilitation of orphans, in accordance with their capabilities.
8- Contributing to the achievement of social solidarity among Muslims, according to the saying "like the believers in their affection, compassion and sympathy, like the one body if a member complains of it, and the rest of the body calls him with fever and vigil.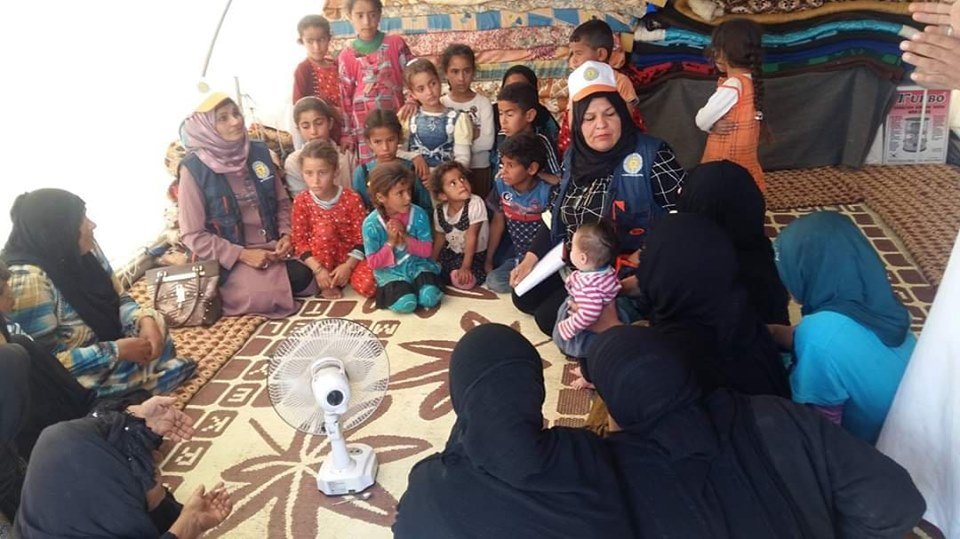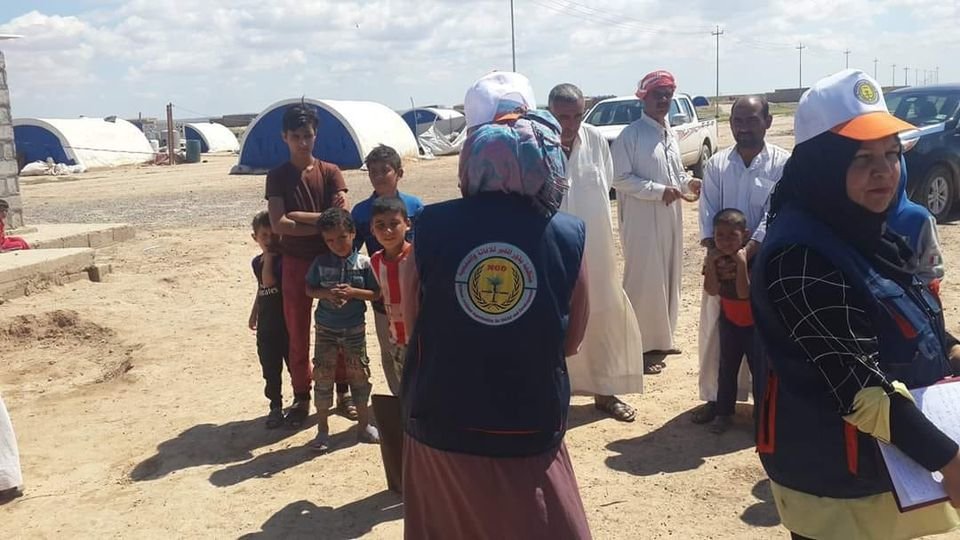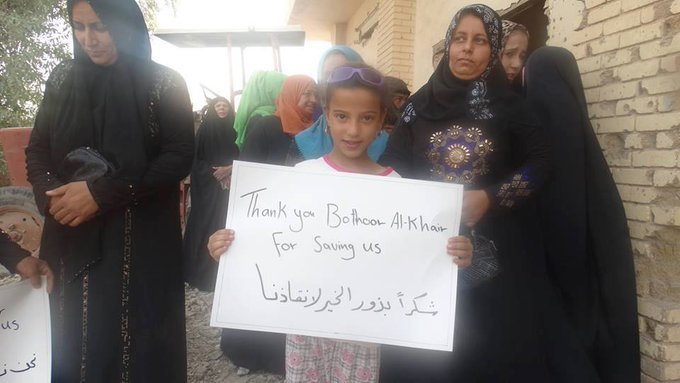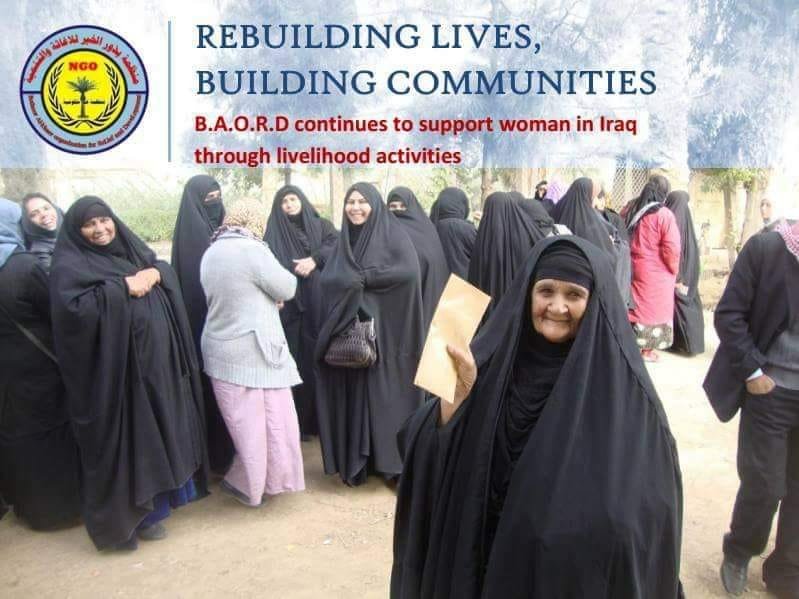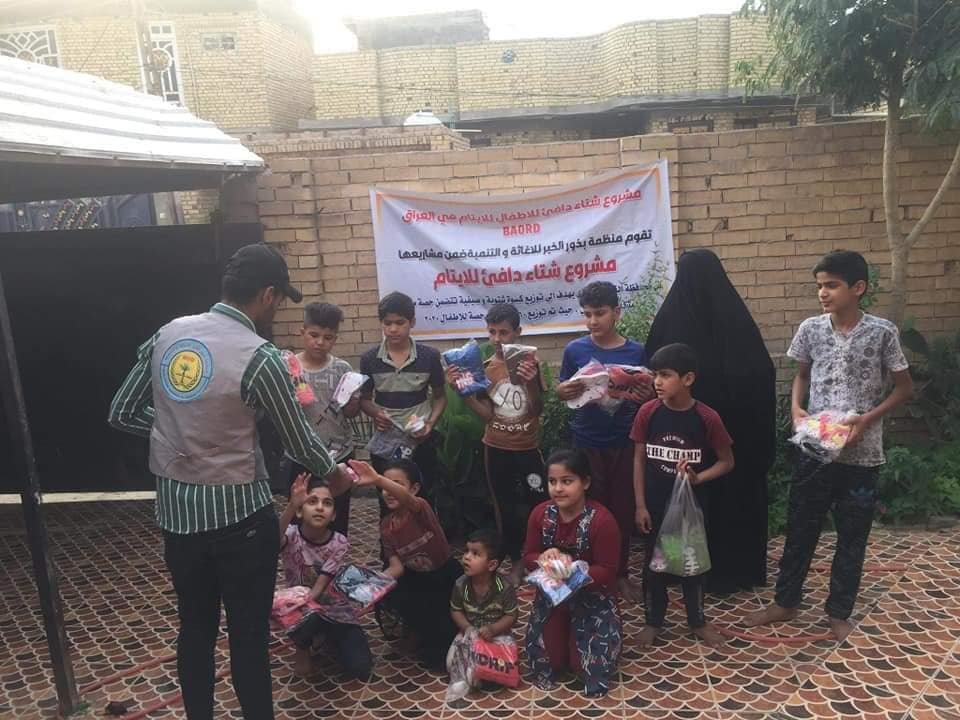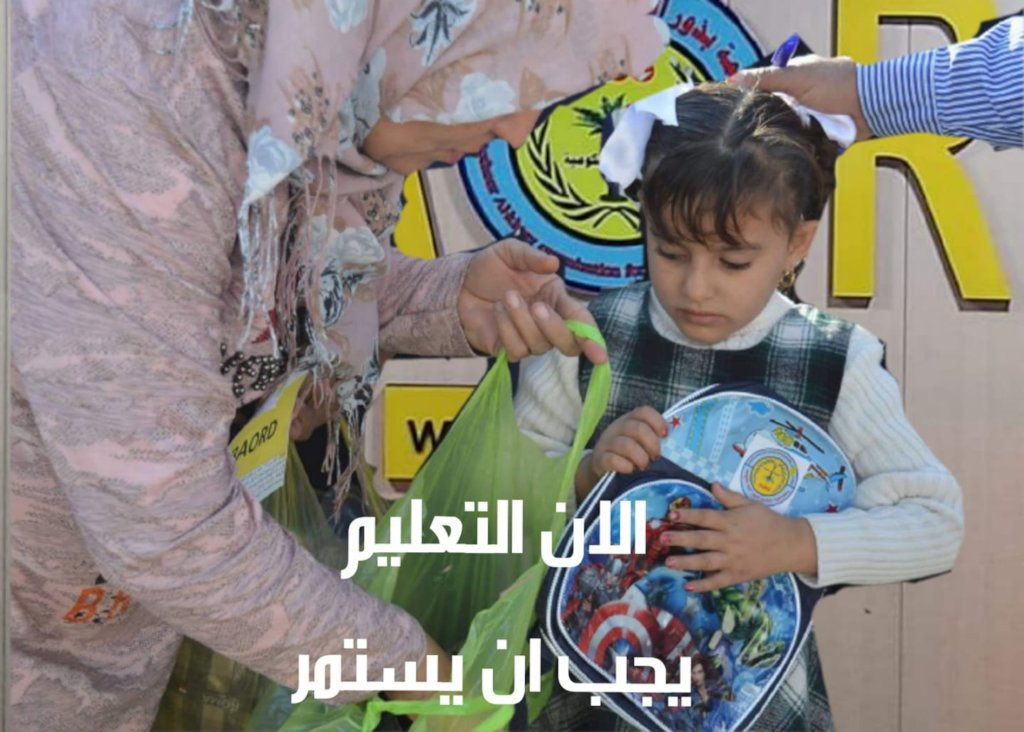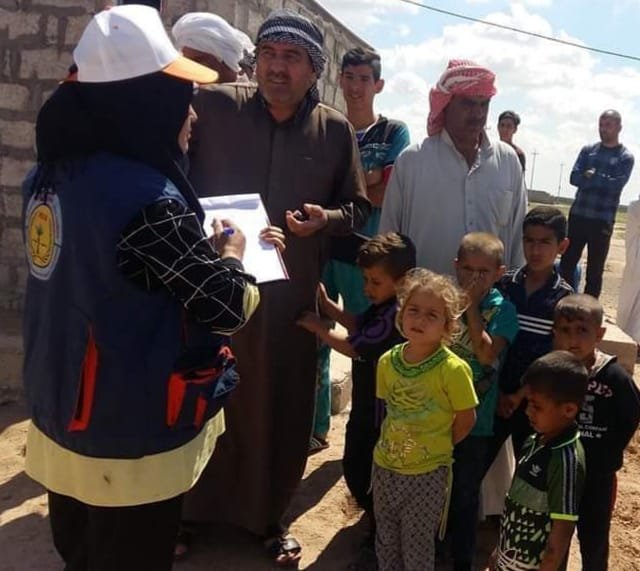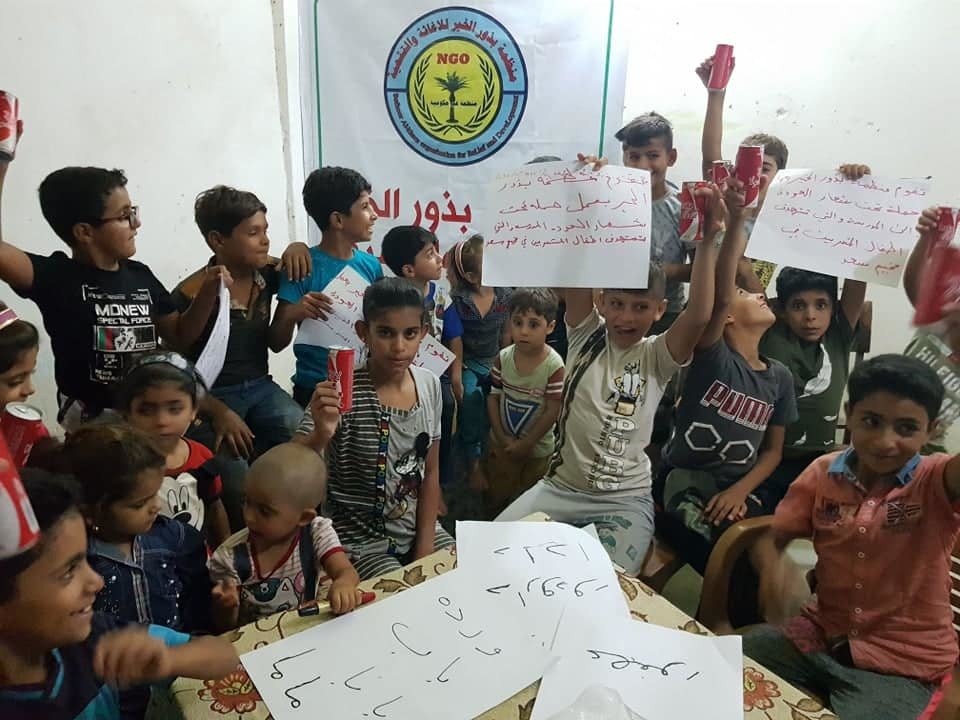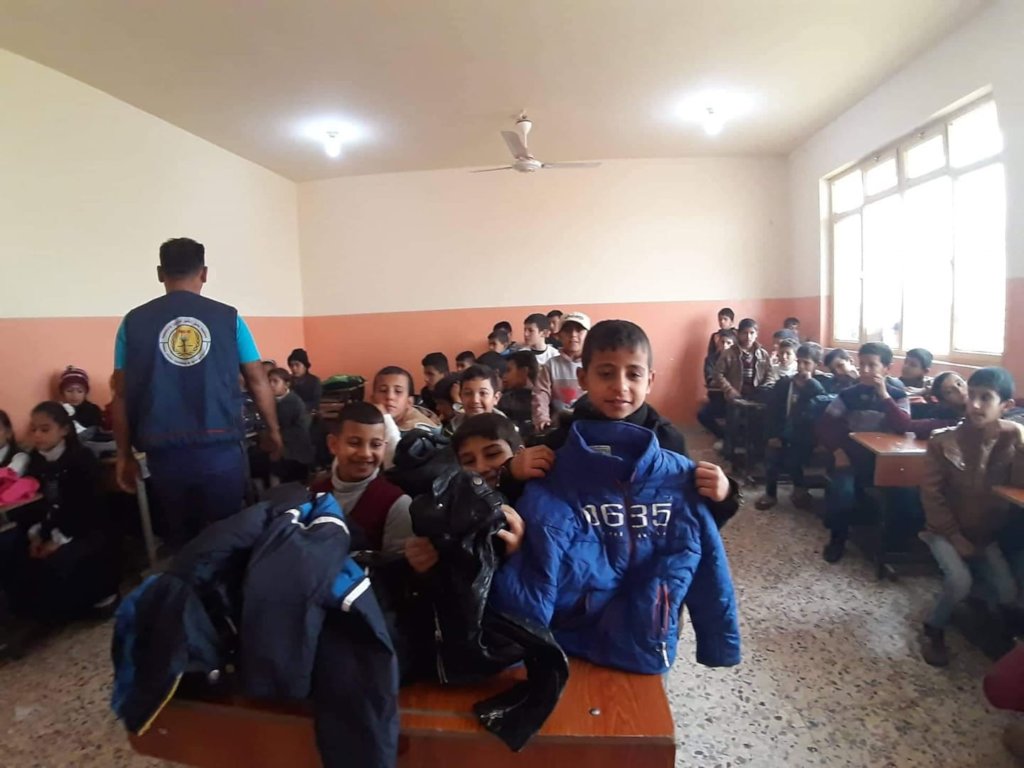 Links: