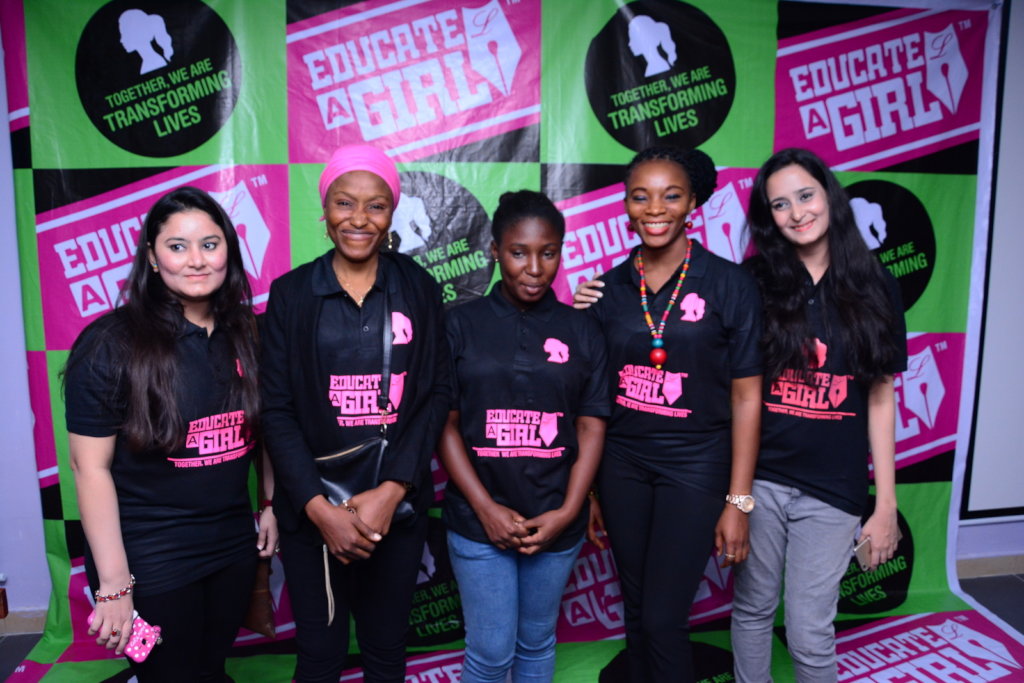 "CONNECTION IS THE ENERGY
THAT IS CREATED BETWEEN PEOPLE
WHEN THEY FEEL
SEEN, HEARD AND VALUED."
Educate a Girl has a mission to Educate, Empower and Wire 1000 Girls in 1000 Cities globally; The Million Pledge for less educated and underprivileged women to have a transformational impact on the world. To foster an equivalent and prosperous society that encourages girls to achieve their full economic potential by harnessing their knowledge and skills to the growth and development of their countries and world as a whole.
Above thing becomes more and more easy when all these girls become a part of a community and that's exactly what we aim with Educate a Girl that Million girls should be a part of this community and should be available to help each other because girls and women couldn't achieve their full economic potential until and unless they help each other.
This is why exactly when we launched in Nigeria and had our Educate a Girl session in Lagos – Nigeria, we flew two of our EAG Scholars to Lagos from Karachi – Pakistan just to give these two girls a new life changing experience as well as to help Nigerian girls to build a connection with Pakistani girls. From that experience we actually learned that no matter how much we say that social media has bring people closer but still the connection that is built after meeting the person face to face is always special.
That's why even after 2 years of our Nigerian session, our EAG Nigeria scholars are still in touch and they are somehow connected with the EAG Scholars in Pakistan and somehow its mesmerizing to see the bond that these girls share because even without meeting each other, they are a part of each other's lives and that's what exactly what we, as team EAG wants.
Now as we are moving in another city of Pakistan: Lahore, we want to take two of our EAGKarachi scholars which we selected after a long selection process and interviews, just because we wanted to make sure that they have that passion to connect girls with each other and to work for the betterment of our society and understands how important it is for girls to be empowered.
Although the selection process is done but we want to make sure that their traveling expenses should be covered properly and want to make it a life changing experience for them for which we need help from our wonderful donors like you all so these girls could go to Lahore and study and connect to the Lahori girls and connect them to EAGKarachi scholars.
Together, we are Transforming Lives!