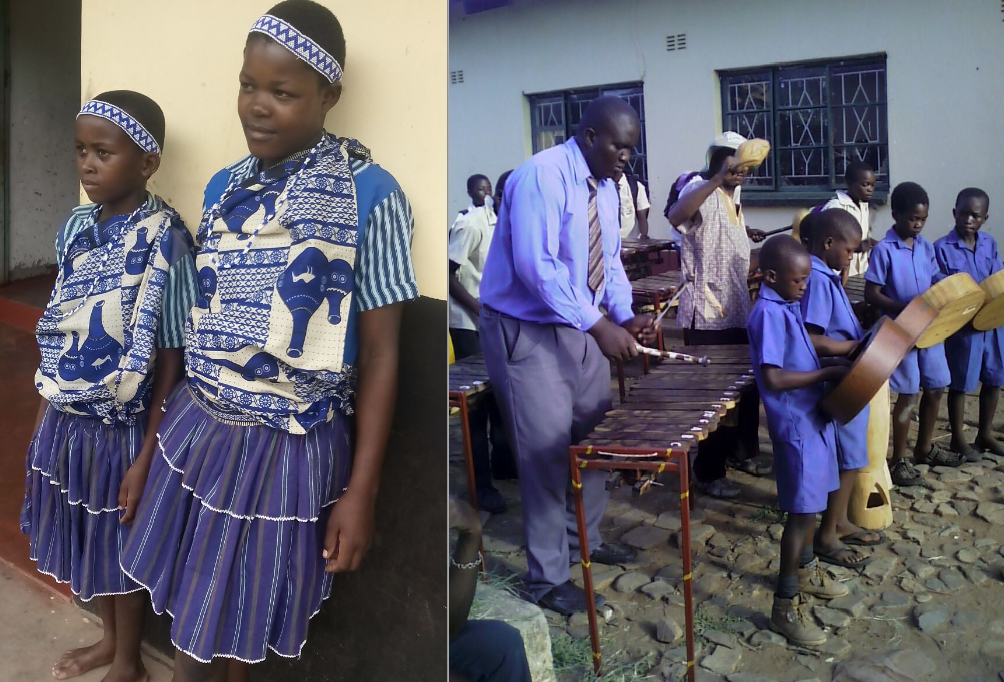 There are no words to adequately express our sincere gratitude to you for all the support you have given to disadvantaged rural kids in Zimbabwe over the years. We are proud of what we have accomplished together so far to empower the kids to reach their full potential. We have accomplished a lot along the way—thanks to your help! Here are some midyear highlights:
1. Youth Care Program Progress
Through your donations, The Tekeshe offers the Youth Cares Program as an after-school program. The focus of the Program is to empower young people to grow up to be successful, well-balanced and self-sufficient citizens. It emphasizes the importance of young people's personal development and their contributions to their communities. We strongly believe that young people need more than just academics, they also need to be taught life's lessons which are not taught at a desk in the classroom.
Why The Youth Cares Program Is Important?
After-school programs can do much more than keep children occupied when they are not in school. According to a study done on after- school programs, kids who participated in after-school programs performed much better academically than their peers and they exihibited notable improvements in work habits and behavior as well. Here are some of the ways that after school activities can help the kids:
Exploring diverse interests - By providing kids the opportunity to explore diverse interests, we give them the opportunity to discover what they are passionate about. For example, there are so many kids in these rural areas who are talented and passionate about music and dancing, without this program they would have no opportunity to develop their talents.
Team work - Activities such as, soccer, scouting clubs, dancing and music etc require kids to work collectively toward a common goal. As a result, kids develop the skills necessary to work as team. Most importantly, extracurricular activities enable kids to build relationships and socialize with peers who share their interests.
Making a Contribution - Extracurricular activities allow kids to make a contribution to their community, which is an important step in preparing them for life beyond the classroom.
Goal Setting - Most extracurricular activities entail achieving a goal. While kids are having fun they are also getting opportunities to develop their goal setting skills.
In keeping with this approach here is what the Youth Cares Program has accomplised so far with your help:
Music and Dancing program - The kids are enjoying the music and dancing program. As you can see from the pictures the two girls are proudly modelling the costumes the girls will wear when performing the African dance. In the pictures, the young boys are enjoying playing mbira.
Soccer Program - As you can see from these pictures the kids are ecstatic to have 3 soccer balls! Having grown up in Zimbabwe I know how these kids feel! Due to poverty kids in these rural areas cannot afford a soccer ball and yet only a few kids can be part of the school team. Only the kids who qualify to play on the school team have the opportunity to play soccer with real soccer balls. This doesnt deter the kids - they are very creative; they use old rags and twine to make a soccer ball. So you can just imagine how excited these kids are that they have 3 soccer balls! Holding a soccer ball in these rural areas is like holding a pot of "gold". You can see the joy in their faces. They now have 3 soccer balls!
Community service - To date the kids have picked up trash in the township and delivered drinking water to the elderly. In addition, as you can see in the pictures the kids are involved in a project to save the environment by planting trees.
Scout Program - The scouts are preparing to host a scout camping event in the village
2. Pre-School Program Progress
Your donations make it possible for the Tekeshe Foundation to provide a free playtime program which promotes early childhood development and learning through play. This program is at the heart of our organization. Research has found out that children who complete pre-school programs are more advanced in literacy, creativity, initiative, and social skills and they are more likely to succeed in school and to end up as productive members of society. Through your donations we are able to enroll 30 children in our pre-school. I am pleased to announce that the playground equipement and the 10 chairs and table are now at the pre-school. As you can see from the pictures the kids are having fun! This is the first time they get to play on swings. These kids are very fortunate, there are so many kids in these rural areas who want to enroll in our pre-school so that they can play with toys and play on the swings, unfortunately we can only take 30 kids for now.
3. Education Program
Your donations make it possible for the Tekeshe Foundation to provide school uniforms, school supplies and backpacks to disadvantaged rural kids. I am pleased to announced that we inclued 75 backpacks, 500 pencils, notebooks and other much needed school supplies with the last shipment to Zimbabwe. In my next progress report you will see the pictures of the kids receiving the items.
Our Goals for 2017
Start construction on a new building that will house our pre-school and our youth centre.
As you can see we have accomplished a lot . These accomplishments would not have been possible without your support. Through your donations you are playing a major role in tranforming the lives of rural kids!
Best wishes,
Thelma