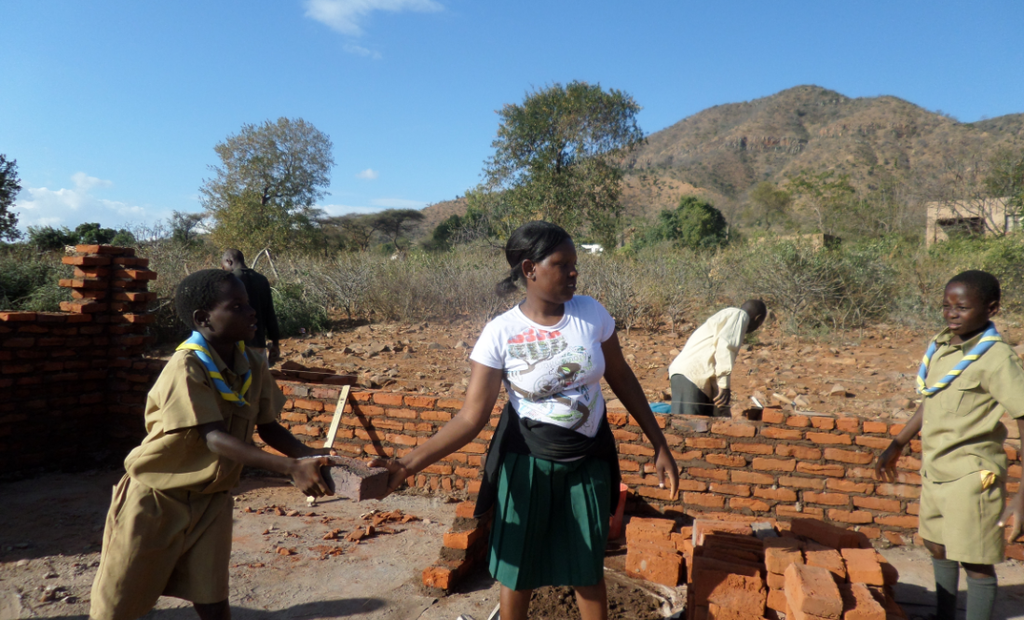 Dear Friends,
Thank you for your continued support of our "Youth Cares" Program. Our youth program is based upon the principle that young people need more than just academics, they also need to be taught life's lessons which are not taught at a desk in the classroom. The objective of our Youth Program is to empower young people to grow up to be successful, well-balanced and self-sufficient citizens. It emphasizes the importance of young people's personal development and their contributions to their communities. Our approach is as follows:
• Engage youth as resources, not simply recipients of services
• Recognize that preventing problems does not by itself promote development
• Ensures that youth are included as a part of planning and decision-making processes
In keeping with this approach we provide opportunities for the youth to get involved in community service in the village. On July 28,2014 the youth in our youth program, under the supervision of Mr Matende(Assistant Youth Program Coordinator), participated in a workcamp to build a house for a disabled woman who lives in the village. Missionaries from New England and some of the local people worked in collaboration to arrange the workcamp. You can see in these pictures, some of the kids from our youth program wearing their scout uniforms. Your donations make it possible for the Tekeshe Foundation to buy scout uniforms for these kids.
In their own words:
We are taught to "Always lend a hand". This workcamp gave us a chance to help a poor woman in our community who is lame. We want to thank our donors for sponsoring us to attend scouting events and for buying us scout uniforms. We really enjoy the trips because we get to travel to town and meet with other scouts from the other areas. We thank you very much for continuing to help us.
-----------------------------------------------------------------------------------------------------

As you can see, the Youth program is having a positive impact in the lives of these young people. It provides them a place to build lasting friendships and develops the skills they need to rise up as leaders in their communities. Without your love and support this would not be possible. May your hearts be filled with joy as you take a look at these pictures and see the major role you are playing in shaping the lives of these young people who are the leaders of tomorrow.
We are in the processing of extending our Youth program to provide basic computer skills to the youth who participate in the program. We have submitted a proposal to the One Laptop Per Child (OLPC) foundation to request 5 laptops. The youth will use the OLPC laptops to conduct a research project to look into bringing solar energy to the village.

Thank you so much for bringing hope in the lives of young people in these rural areas!
Best wishes,
Thelma