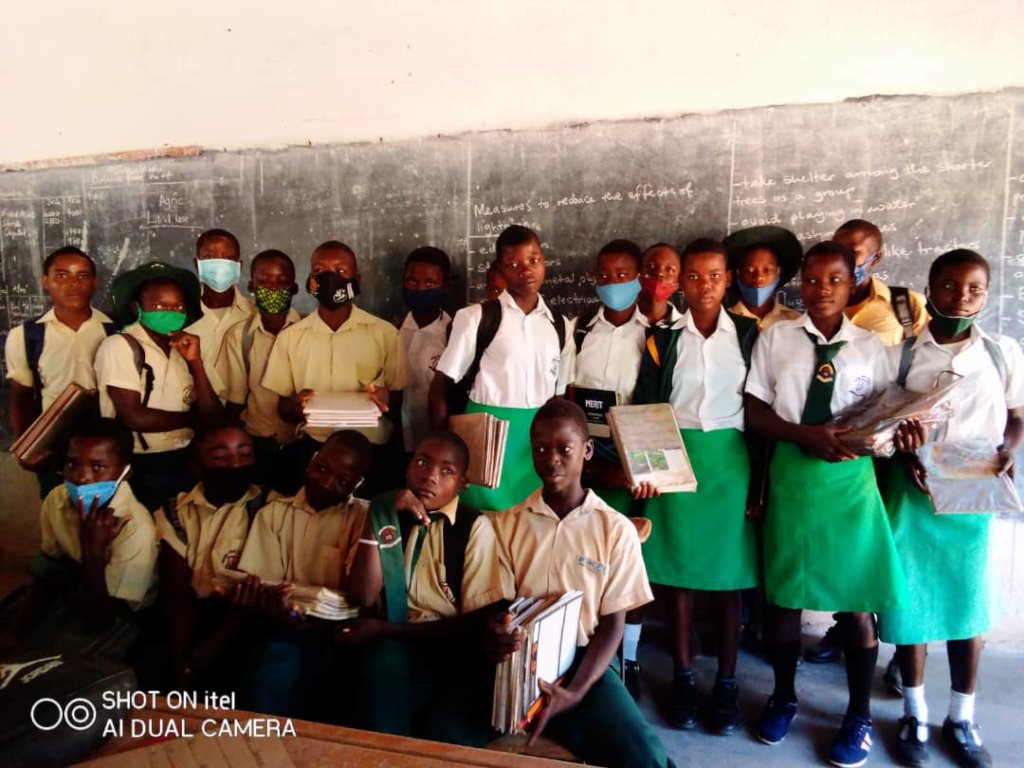 We would like to express our profound gratitude to you for your continued support of our Education project. Education is one of the keys for unlocking doors of opportunity for rural kids and lifting them out of poverty. Yet, it is inaccessible to the majority of the kids due to extreme poverty. The situation is even worse for girls because gender disparity is still a real problem. Some poor families prefer to send boys to school and marry off the girls as this brings income into the family in the form of dowry. Providing an education to disadvantaged rural kids is at the heart of our organization. We firmly believe that when you empower a kid to acquire an education, not only are you providing an opportunity for that kid to get out of poverty, but it also helps the family and the community as a whole.
This program aims to provide access to education to underprivileged boys and girls. In keeping with this vision, we provide school fees, school uniforms, books and school supplies to underprivileged kids. We also offer a playtime program that promotes early childhood development and learning through play to children between the ages of 3 and 5 years. The ultimate goal of the program is to prepare the children to successfully enter grade one and to become successful learners. A typical day at the preschool includes singing and playing with all kinds of toys including educational toys, structured playtime, story time and games.
1. Education Program Update
Through your donations you make it possible for the Tekeshe Foundation to provide school uniforms, school fees and school supplies to disadvantaged rural kids. I am pleased to announce that this year we are providing school fees to 22 primary school students and 21 high school students. The total amount is $1,500.00 for 3 terms. Here is what three of the students who are beneficiaries of the Education Program had to say:
In her own words by Tonderai, a student at Rimbi High School
"I am a form two student at Rimbi High school. Both my mother and father are unemployed; they are subsistence farmers. They are having problems raising the money to pay my school fees. I would like to thank Tekeshe foundation for coming to my rescue and paying my school fees. As a girl child, education is very important. It is a tool of empowerment especially for rural girls like me. Thank you Tekeshe foundation."
In his own words by Lamek, a student at Rimbi High School
"I am a form two student at Rimbi High school. My mother died when I was in grade one. My father wasn't able to raise the money to pay my school fees. Ever since Tekeshe foundation began sponsoring me when I was in grade six, I haven't had any problems with school fees. I want to thank Tekeshe foundation for helping me."
In his own words by Peter, a student at Rimbi High School
"I am a form two student at Rimbi High school. Both my parents died when I was in grade three. All my hopes were shattered. Thanks to Tekeshe foundation for giving me hope. I have no one to pay for my school fees except Tekeshe foundation. With education my life changed for the better. Thanks so much Tekeshe foundation. Education is a powerful weapon!"
An Invidual Story
In these pictures you can see grandmother Budi with her grandchildren. They are wearing new school uniforms and holding school supplies that they received from the Tekeshe foundation. Grandmother Budi is a widow. Unfortunately, last year, she lost her daughter who was the bread winner for the family. She is now responsible for taking care of her orphaned grandchildren. Our hearts were broken by the untimely death of her daughter. The Tekeshe foundation team on the ground assured her that the foundation will help her and her grandchildren. It is very heartwarming to see grandmother Budi and her grandchildren in this picture with big smiles on their faces.
In her own words by grandmother Budi. Her grandchildren attend Rimbi Primary
"I would like to thank the Tekeshe foundation for helping me with food, school uniforms and school supplies for my grandchildren."
2. Preschool Program Update
Last year we introduced a new school uniform for kids. The uniform is a big hit with both the kids and the parents. This year we were able to enroll 30 children at our preschool. We have two teachers and a lady who prepares porridge for the kids. The children really enjoy attending the preschool. Their favorite time is when they get to play with toys and ride bikes. The majority of these kids had never seen a toy until they came to the preschool. The toys and bikes were donated by New England Pentecostal Ministries and friends of the foundation in the US.
Thank you so much for all the support you have given to disadvantaged rural kids in Zimbabwe over the years. We are proud of what we have accomplished together so far to empower rural kids to reach their full potential. We have accomplished a lot along the way—we couldn't have done it without your help!
Best wishes,
Thelma