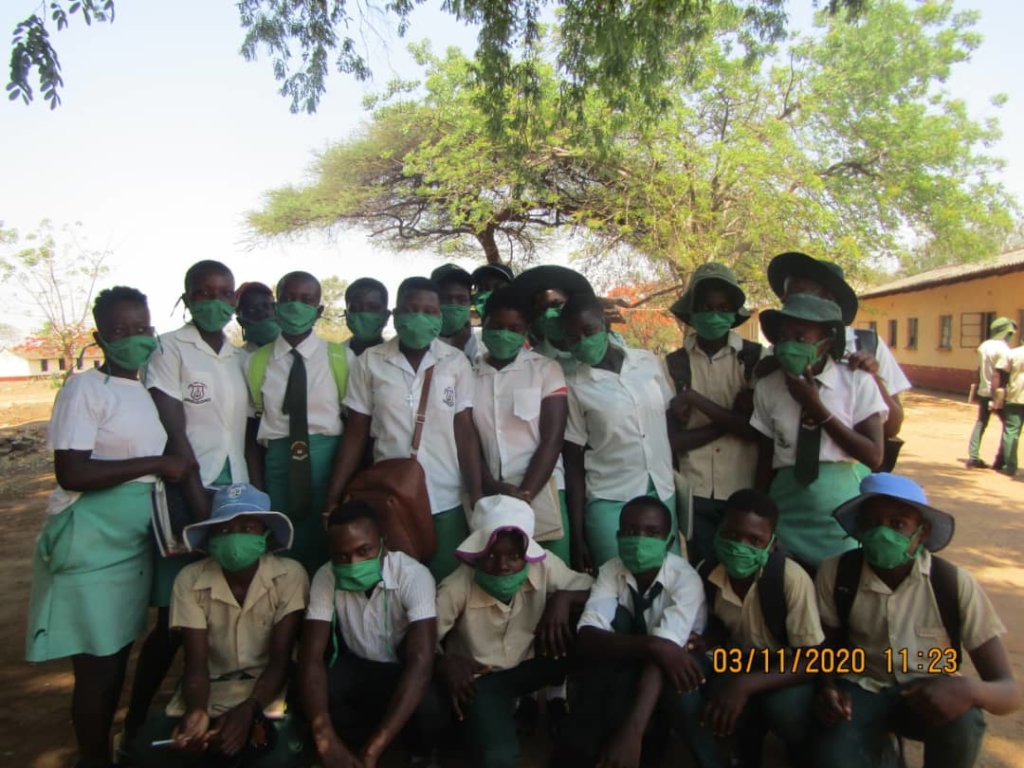 Thank you so much for your continued support of our Education project. This project is our strategy for bridging the Educational divide that exists between urban and rural areas. The goal of this project is to improve the quality of education in rural schools. The project also aims to provide access to education to underprivileged rural kids. Empowering a kid to acquire an education not only unlocks the doors of opportunity to lift that kid out of poverty, but it also helps the family and the entire community.
1. Education Program Progress
Through your donations you make it possible for the Tekeshe Foundation to provide school uniforms, school fees and school supplies to disadvantaged rural kids. This year we are providing school fees in the amount of $1,500 (US dollars) to 51 students( 36 primary school students, 14 high school students and 1 college level student).
Due to the Covid-19 pandemic schools in Zimbabwe closed in March 2020, one week before the end of the first term. Schools reopened again in September in time for grade 7, form 2 and form 4 students to write the Cambridge exams. A phased reopening of the classes for all the students was completed in November. As a precautionary measure, the students are required to wear masks and practice social distancing. The Tekeshe Foundation has partnered with Rimbi clinic to deliver Covid-19 preventative education to the students while providing them masks. The Tekeshe Foundation has hired 3 local tailors who make the masks and our team distributes the masks to the schools. To date we have given 1008 masks to students at Rimbi and Mbeure schools.
2. Pre-School Program Progress
Through your donations you also make it possible for the Tekeshe Foundation to provide a pre-school program which promotes early childhood development and learning through play. I am pleased to announce that in May 2020 we partnered with missionaries from New England to send a 40-foot container of much needed items to Zimbabwe. As part of our shipment we included clothing, shoes, pre-school chairs, a wagon, school supplies and children's books. The shipment arrived in Zimbabwe in September. In these pictures you can see the kids at our pre-school sitting on the chairs and riding the wagon.
As you can see we have accomplished a lot together. These accomplishments would not have been possible without your support! Thanks for the major role you are playing in providing access to quality education to rural youth.
May your hearts be filled with so much joy and laughter this holiday season as you reflect on the difference you are making in the lives of these young people.
Have a very merry Christmas and a prosperous 2021!
Best wishes,
Thelma