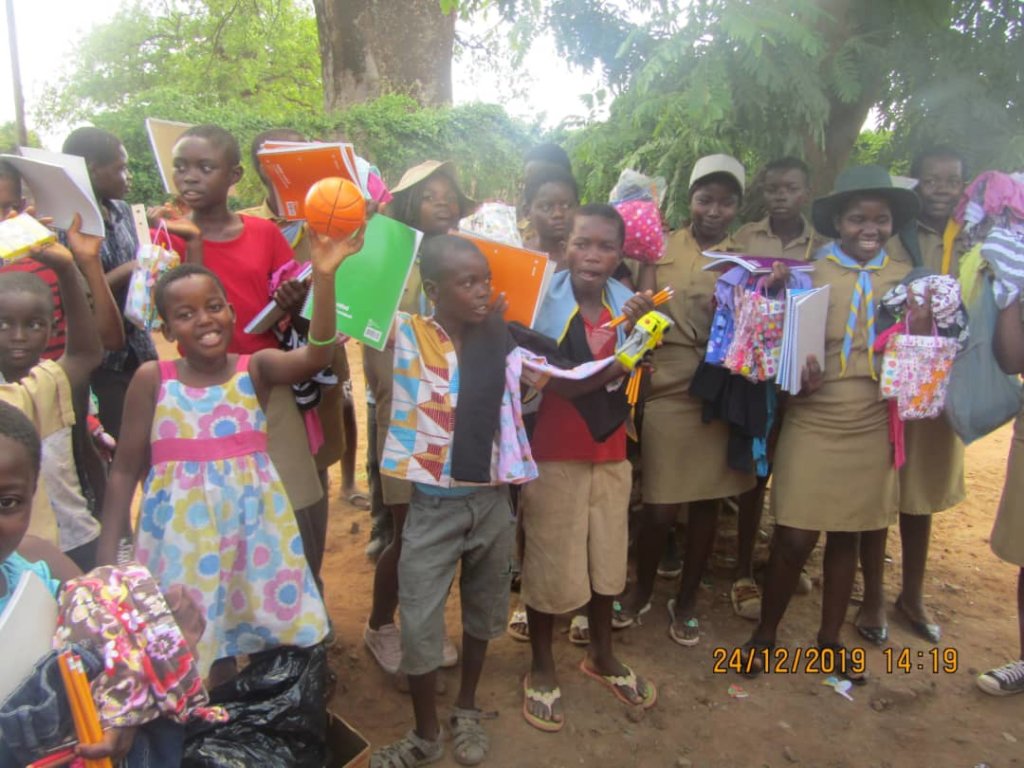 Thank you so much for your continued support of our Education project. This project is our strategy for bridging the Educational gap that exists between urban and rural areas. Rural areas are underserved as development is disproportionately concentrated in urban areas. Consequently, rural schools in Zimbabwe are operating on shoe string budgets and are struggling to provide quality education to the students. The goal of this project is to improve the quality of education in rural schools. The project also aims to provide access to education to underprivileged rural kids. Empowering a kid to acquire an education not only unlocks the doors of opportunity to lift that kid out of poverty, but it also helps the family and the entire community.
Education Project Progress
Here is what we have accomplished together in 2020:
1. We gave toys to over 600 kids for Christmas
2. We donated children's books to Rimbi Primary
3. We provided school fees, school uniforms, note books and school supplies to over 50 students.
4. This year we are providing school fees to 35 students from Rimbi and Mbeure Primary schools, 11 students from Rimbi High school and 1 college student.
In Her Own Words By A Teacher At Rimbi Primary School
"Thank you so much for donating the children's books and school supplies to our students. Several years ago I brought to the Tekeshe Foundation team's attention our dire need for children's books and educational materials. On December 24, 2019 I was pleasantly surprised to receive several boxes of children's books from the Tekeshe Foundation. As you can see from the children's faces, they are excited to have the children's books. I thank you again for blessing our school with these children's books.These books will help us a lot! May God bless you. If funds permit, we kindly ask you to help us with kids' laptops. Our kids are lagging behind urban kids regarding computer skills. The majority of the kids in these rural areas have never even seen a computer. "
As you can see from the faces of the kids you are helping, your donations you are playing a major role in transforming the lives of rural kids. We have accomplished a lot together! These accomplishments would not have been possible without your support. Thanks again!
Best wishes,
Thelma