Project Report

| Jun 24, 2019
Midyear Report - What We Have Accomplished In 2019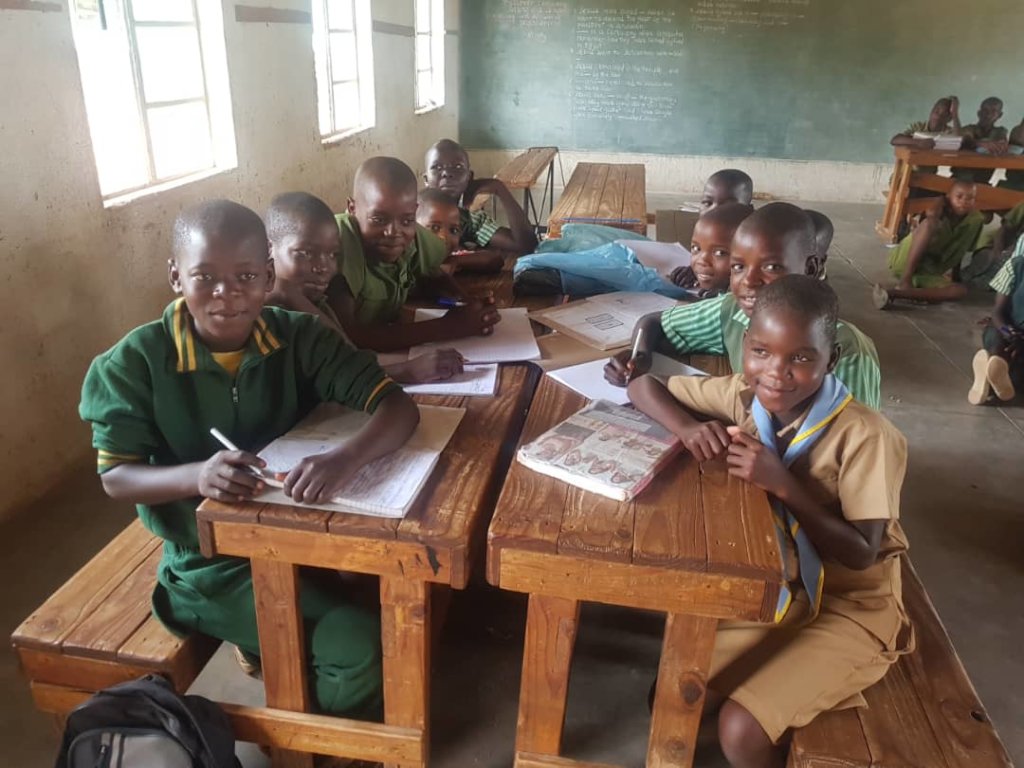 Thank you so much for all the support you have given to disadvantaged rural kids in Zimbabwe over the years. We are proud of what we have accomplished together so far to empower these kids to reach their full potential. We have accomplished a lot along the way—thanks to you for all your help! Here are some mid-year highlights:
1. Education Program
Education is one of the keys to unlocking doors of opportunity for rural kids to lift them up out of poverty. Sadly due to extreme poverty education is inaccesible to many kids in the rural areas of Zimbabwe. Through your donations you make it possible for the Tekeshe Foundation to provide school uniforms, school fees and school supplies to disadvantaged rural kids. I am pleased to announce that this year we are providing school fees to 20 primary school students and 11 high school students. The total amount is $2,100.00 for 3 terms. Here is what two of the teachers from Rimbi High school had to say:
In His Own Words From One Of The Teachers At Rimbi High School:
"TEKESHE FOUNDATION YOU ARE A STAR.YOUR HAND HAS GONE A LONG WAY IN ALLEVIATING DROPOUTS IN RIMBI COMMUNITY. WE WOULD REALLY LIKE TO SAY GOD ALONE WILL REWARD YOU EARNESTLY."
In His Own Words From One Of The Teachers At Rimbi High School:
"Whenever your resources allow we kindly ask you to increase the number of assisted children since our enrollment is
skyrocketing. We have over 1500 pupils which means a considerable number of vulnerable children. Thank you!"
2. Pre-School Program
According to research, children who complete pre-school programs are more advanced in literacy, creativity, initiative, and social skills and they are more likely to succeed in school and to end up as productive members of society. Sadly the majority of children in the rural areas of Chipinge in Zimbabwe have no access to early childhood development and learning programs. Through our Pre-School Program we provide a playtime program which promotes early childhood development and learning through play. Through your donations we are able to enroll 30 children in our pre-school.The children's favorite time is when they get to play with toys and ride bikes. The majority of these kids had never seen a toy until they came to our pre-school. The toys and bikes were donated by New England Pentecostal Ministries and friends of the Foundation in the US. Every year we partner with churches in New England to send a 40 foot container of medicines, food and clothing, school supplies and toys to Zimbabwe.
3. Youth Program
The focus of our Youth Program is to empower young people to grow up to be successful, well-balanced and self-sufficient citizens. It emphasizes the importance of young people's personal development and their contributions to their communities. Our Youth program also offers a Scouting Program. Through your donations the Tekeshe Foundation provides the scouts with uniforms and the funds to go on camping trips and to host camping events. We are pleased to announce that we have extended the Scout program to Matezwa and Manzvire villages. The Youth program is having a positive impact in the lives of young people in these rural areas. It provides them a place to build lasting friendships and develop the skills they need to rise up as leaders in their communities.
4. Youth Empowerment Center Project
The purpose of this project is to construct a building that will serve as a Youth and Community Centre where services that cater to young people will be provided. We envision this facility as a place that will be an inviting and vibrant community space where the entire community, particularly young people, can meet, connect, interact, receive training, counseling and enjoy a range of social and recreational activities. The center will also house our pre-school. To date we have acquired the land and the building plan is complete.
Why There Is A Need For A Youth Empowerment Center
The youth in Chipinge are faced with two major challenges. The first challenge is lack of skill training. After high school more than 75% of rural students are not able to pursue higher education due to poor grades or due to poverty and yet they are ill prepared to enter the workforce. Unlike their urban counterparts who receive skill training, such services are non-existent in the rural areas. Having a center where rural kids can receive vocational training would put them on a level playing field with their urban counterparts so that they will be in a better position to compete for jobs. The second challenge is lack of a recreation center where the youth can go to enjoy life in the rural areas. The rural youth spend their time wondering aimlessly in the townships congregating at the local bars so that they can watch television and listen to music. Having a Youth Center would provide them a safe haven.
May your hearts be filled with joy as you take a look at these pictures and see the major role you are playing in shaping the lives of these young people who are the leaders of tomorrow.
Thanks again for what we have accomplished together!
Best Wishes,
Thelma