Project Report

| Apr 15, 2019
Kids Who Participate In Our Youth Cares Program Lend A Hand To Help Victims Of Cycle Idai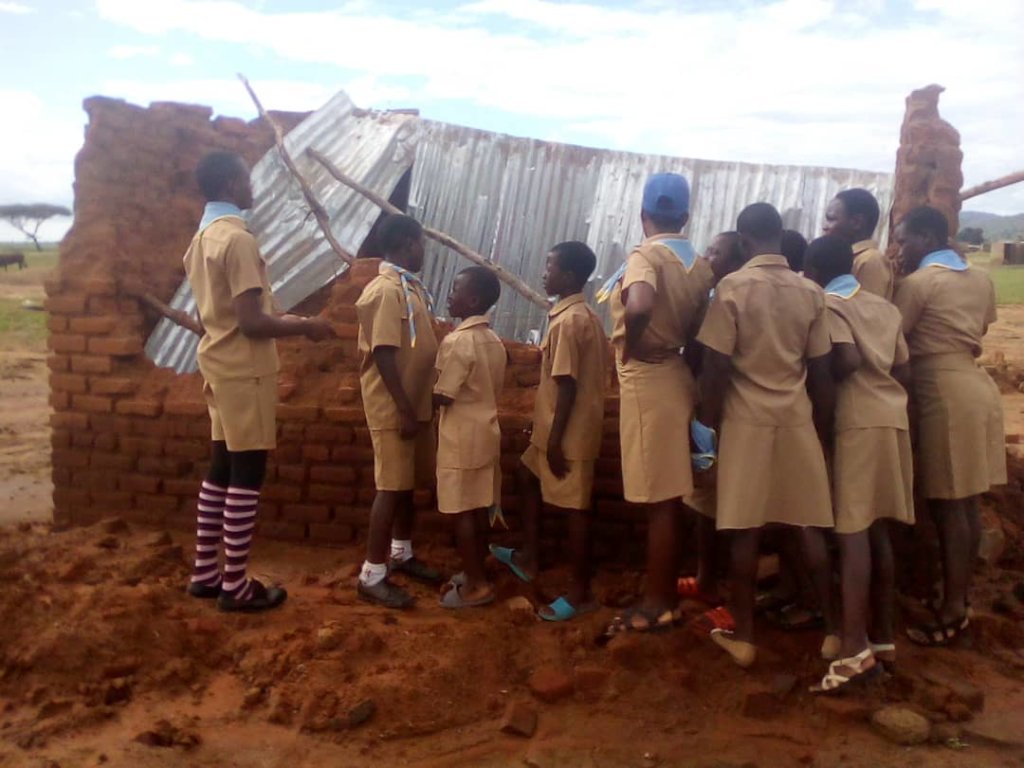 Thank you for your continued support of our Youth Cares program. This program is at the heart of our organization and is our strategy for empowering young people to grow up to be successful well-balanced citizens. It is based upon the principle that young people need more than just academics, they also need to be taught life's lessons which are not taught at a desk in the classroom. It emphasizes the importance of young people's personal development and their contributions to their communities.
Why The Youth Cares Program Is Important
According to research after-school programs do much more than keep children occupied when they are not in school; kids who participate in after-school programs perform much better academically than their peers and they exhibit notable improvement in work habits and behavior as well. Here are some of the ways that after school activities can help kids:
Team work - Activities such as, soccer, scout clubs, dancing and music etc require kids to work collectively toward a common goal. As a result, kids develop the skills necessary to work as team. Most importantly, extracurricular activities enable kids to build relationships and socialize with peers who share their interests.
Making a Contribution - Extracurricular activities allow kids to make a contribution to their communities, which is an important step in preparing them for life beyond the classroom.
Goal Setting - Most extracurricular activities entail achieving a goal. While kids are having fun they are also getting opportunities to develop their goal setting skills.
In keeping with this approach we provide opportunities for the youth to get involved in community service in their villages. In mid-March after Cyclone Idai caused so much devastation in villages in Chipinge, the kids in our Youth Cares program visited families in Rimbi and Mbeure villages who were impacted to bring them hope and to assure them that help was on the way. In the pictures you can see the kids in our youth program working in collaboration with the community leaders to distribute food and clothing items that were donated by the Manicaland Provincial Scout Commissioner. The pictures also show some of the kids from our youth program wearing their scout uniforms. We are very proud of them for lending a hand. We thank our assistant Youth Program director, Mr Matende for the time and effort he is devoting to making the program a success.
The program is having a positive impact in the lives of rural kids. Here is what two of the scouts had to say:
In His Own Words By One Of The Scouts
We are grateful to be given the opportunity to do our duty to help members of our community who were affected by Cyclone Idai. Scout law number 3 says, "A scout's duty is to be useful and to help others."
In Her Own Words By One Of The Scouts
We are saddened by the destruction caused by the Cyclone. Today we distributed food and clothing to the families affected by Cyclone Idai. Scout law number 4 says, "A scout is a friend to all and a brother to every other scout."
Through your donations you are playing a major role in shaping the lives of the young people in these rural areas.
Thank you so much!
Best wishes,
Thelma