Project Report

| Jan 4, 2022
We Are Empowering Women To Be Self-sufficient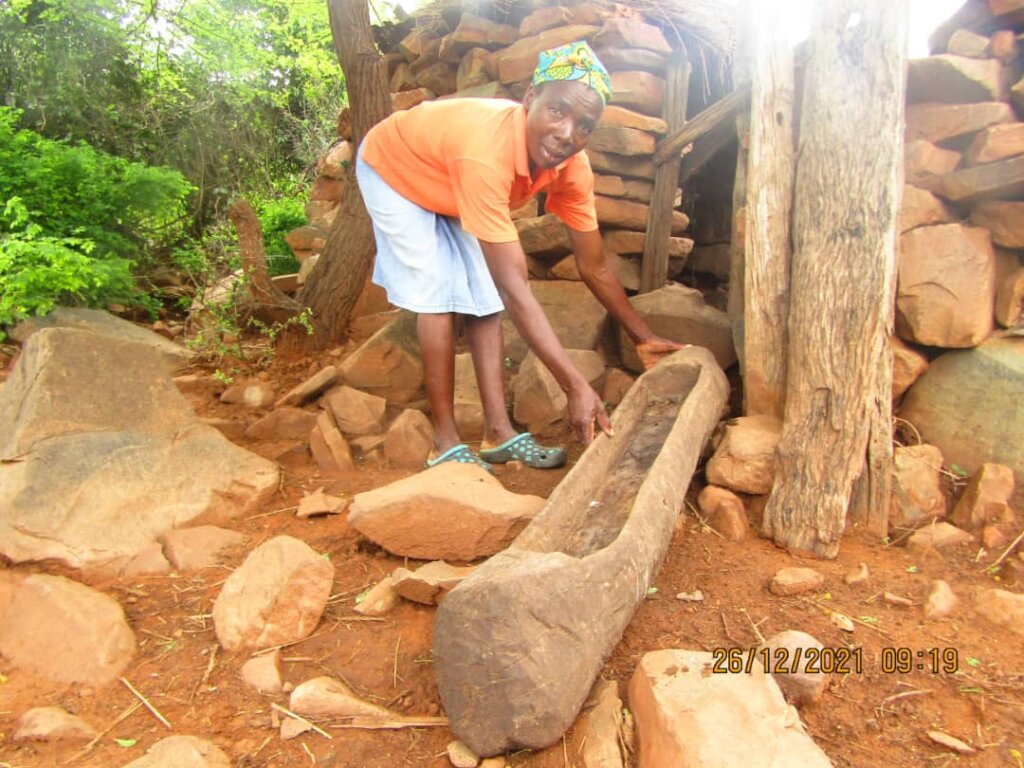 Thank you so much for your continued support of this project. The goal of the project is to lift disadvantaged rural women out of poverty by providing them the opportunity to build lives of self-reliance and dignity. Our vision for this project is guided by the old saying,"If you give a man a fish, he will eat for a day. If you give him a fishing rod and teach him how to fish he will eat for a lifetime." In keeping with our vision, we provide the women funds to help them start income generating projects. This ensures that these women have enough money to take care of their families.
According to research conducted on the impact resulting from improving the socio-economic status of women in the developing countries, the rippple effect goes beyond an individual household to strengthen the entire community. The studies also show that women invest 90% of their income back into their families, compared to the 35% invested by men. I have witnessed firsthand the validity of this research. When I am in the field, I usually take time to sit down and talk to different groups of women who participate in this program. When I ask them about the impact of this project on their households, the answer is universal and the women usually say, "My children or grandchildren now have food to eat and I am able to send them to school". None of these women ever focus on their own needs, family is priority.
As I indicated in a previous report, the Tekeshe Foundation six caregivers are also participating in this program. Three of the caregivers decided that they wanted to start small businesses to buy and sell items such as food, clothing, soap, plates and pans. The other three caregivers opted to launch pig and chicken rearing projects. Here is an update from two caregivers:
In Her Own Words By Caregiver Lina
"I would like to thank the Tekeshe Foundation for giving me $150 to start a pig project. I launched the project in December 2019. I used the money to purchase 4 pigs, build a pigsty and buy the pig food. The pigs have multiplied. Currently, I have twelve pigs. This project has hepled me tremendously. I am a widow and the breadwinner of my household. I have four children and one of them is in form four. With the money I earn from selling the pigs, I am able to buy food and clothing and pay my children's school fees. I am very happy and grateful for the support you have given me. Thanks again!"
In Her Own Words By Caregiver Nancy
"I am a single mother and I have a daughter named Prudence. She is sixteen years old. My husband left when my daughter was only nine months old. I worked very hard to raise my child. I used to sell soyabean chunks and sweets in order to earn a living. Things changed when the Tekeshe foundation started helping me with funds. My business grew as I started to sell big items, such as pots,cups plates etc. Then in 2019 I started to run a small shop. I am still running the shop and I am very happy with how my business has turned out. My daughter will be writing her form four final exams soon. I can afford to pay all her school fees, buy school uniforms, food, clothes etc. Thank you so much Tekeshe foundation for all the support you have given me! I cant find the words to express how happy I am. May God bless you."
We have another group of women who participate in the program. They launched a goat rearing project in 2019. Eight women participate in this project. To date we have donated $525 to the project. The women used the money to purchase 35 goats. Here is what one of the beneficiaries of the project had to say:
In Her Own Words By The Project Leader Tsitsi
"I would like to thank the Tekeshe Foundation for helping us launch the goat project. Eight women participate in this project. The goats have multiplied and I now have twelve goats of my own.This project has helped us very much. We sell the goats periodically to get money to pay our children's school fees and buy groceries. We thank you again for sponsoring this project."
As you can see from the attached pictures and from this progress report, you are playing a major role in empowering disadvantaged rural women to build lives of self-reliance and dignity. Together we are transforming the lives of women in these rural areas. We coudnt have done it without your help!
Thanks again for all your support!
Have a very HAPPY NEW YEAR!
Best wishes,
Thelma