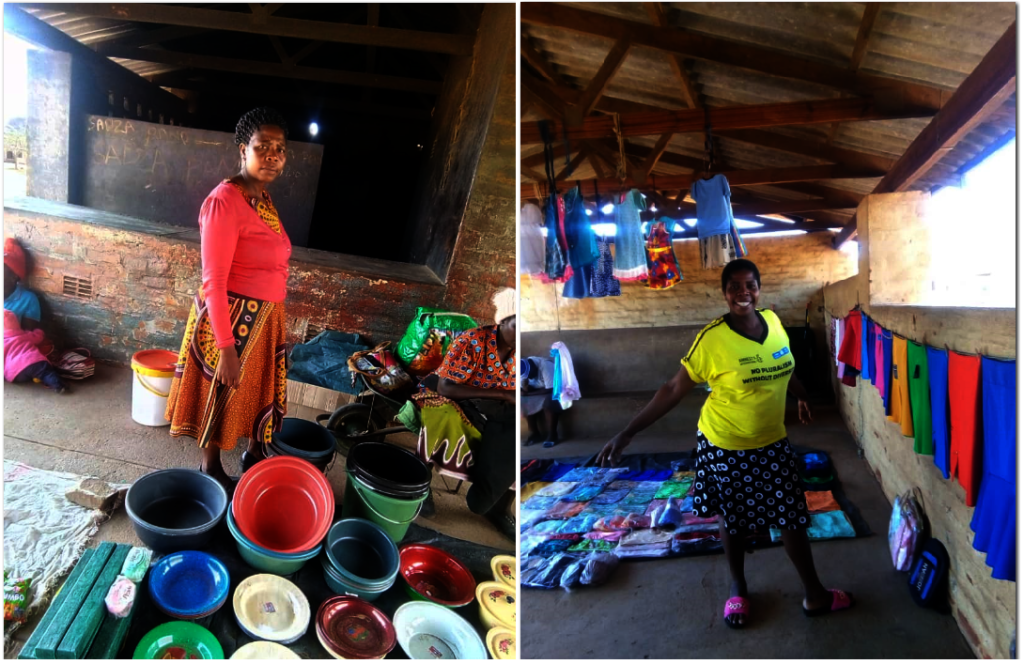 We would like to express our heartfelt gratitude to you for your continued support of this project. Together we are transforming the lives of disadvantaged rural women. We coudnt have done it without your help!
This project focuses on improving the socio-economic status of rural women by providing them the funds to start income generating projects so that they dont have to rely solely on subsistence farming as their source of income.The women in these rural areas are very hard working; they spend most of their days in the hot sun tending their crops. Unfortunately even after working so hard they usually end up with no crops because this area experiences recurrent droughts. With no crops and no other source of income these households end up drifting into poverty.
Studies have shown that the impact resulting from improving the socio-economic status of women in the developing countries has a rippple effect that goes beyond an individual household to strengthen the entire community. These studies also show that women invest 90% of their income back into their families, compared to the 35% invested by men. During my annual visits to Zimbabwe I usually get a chance to sit down and talk to different groups of women who participate in this program. When I ask them how improving their livelihoods through this project has impacted their households the answer is universal and the women usually say, "My children or grandchildren now have food to eat and I am able to send them to school". None of these women ever focus on their own needs, family is priority. These findings are inline with the following positive outcomes from a previous research that are linked to improving the socio-economic status of women:
Food security
Families can afford to send their children to school
Family health improves
Reduction in the spread of HIV/AIDS
Economically stronger and more stable communties
I am pleased to announce that the Tekeshe Foundation six caregivers are now also participating in this program. In these pictures you can see four of the caregivers holding the money we gave them to start their income generating projects. Three of the care givers decided that they wanted to start small businesses for selling items such as clothing, soap, plates and pans. The other three caregivers opted to launch pig and chicken rearing projects.
In Their Own Words By The Caregivers
"Thank you very much for the money you gave us to start our businesses. We are very excited! We promise to work hard so that we will not disappoint you. We pray that good things come your way. Thanks again!"
As you can see in these pictures the projects are in full swing.
May your hearts be filled with so much joy this holiday season as you look at these pictures and see the major role you are
playing in lifting disadvantaged rural women out of poverty.
Thanks again for all your support!
HAVE A VERY MERRY CHRISTMAS AND A HAPPY NEW YEAR!
Best wishes,
Thelma