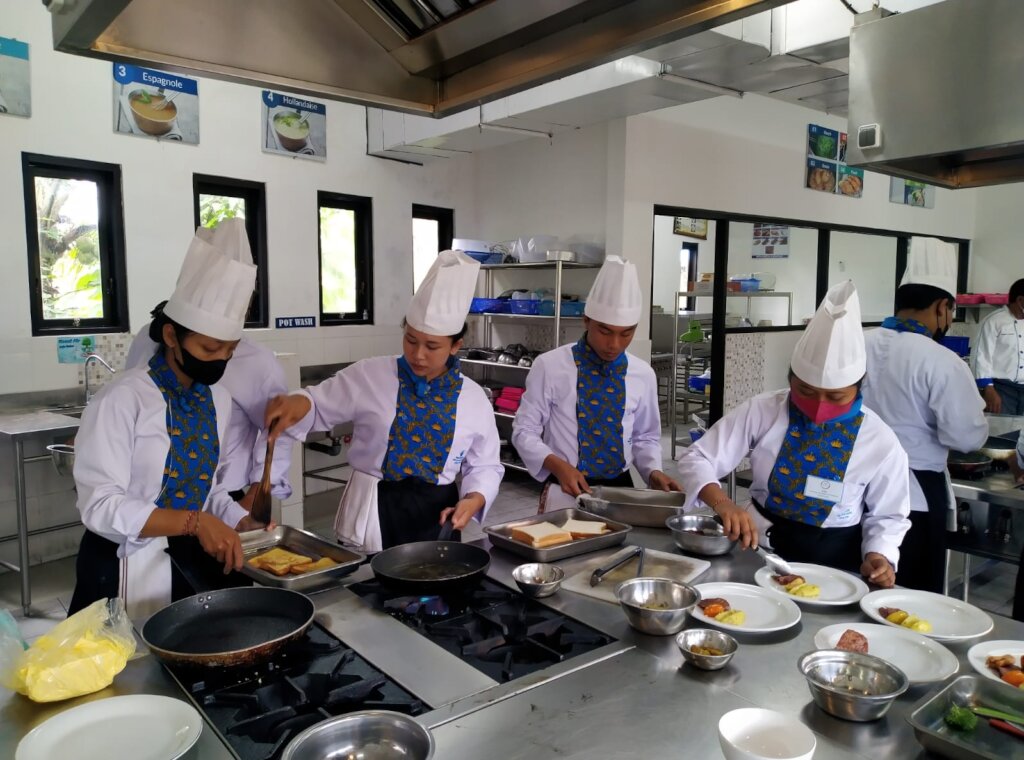 Dear Donors and friends,
May this email finds you well.
As we inform you in our last news, YKIP started the selection process for the new students in Vocational Scholarship Program right after we finished the Youth Carrer Planning Workshop in December. We informed the students that they should apply at least on January 30, 2022. Until the deadline, there are 12 applications that we received, and surprisingly, eleven of them are from female students.
Since then, our field officer started to visit each of the students to do the preliminary survey. This survey is to see the economic condition of the student's parents and to see if they are eligible for the scholarship. After the survey finished, we will announce the students who get the scholarship by the end of this month.
Students from 2021
Under the program, there are some students who started their studies in 2021. The four girls who are in the program are now on the job training. Three girls are trained in a five-star hotel in the culinary division, one student in a spa, and the other four are preparing for the training next month.
Even though they are busy with their studies, they always take the opportunity to be volunteers in YKIP events, such as in the school supplies distribution in our KEMBALI Scholarship Program. We are happy that they always remember to give back to the younger students, in a form of volunteering their time. YKIP wish them the best for their study and could not wait to see them finish their study this year.
YKIP also would like to thank all donors who support this vocational program. The contribution to this program enables the girls to continue their studies and go a step closer to reaching their dream.
Thank you for your support,
May you and your loved ones are healthy,
YKIP Team